Wine in the Wilderness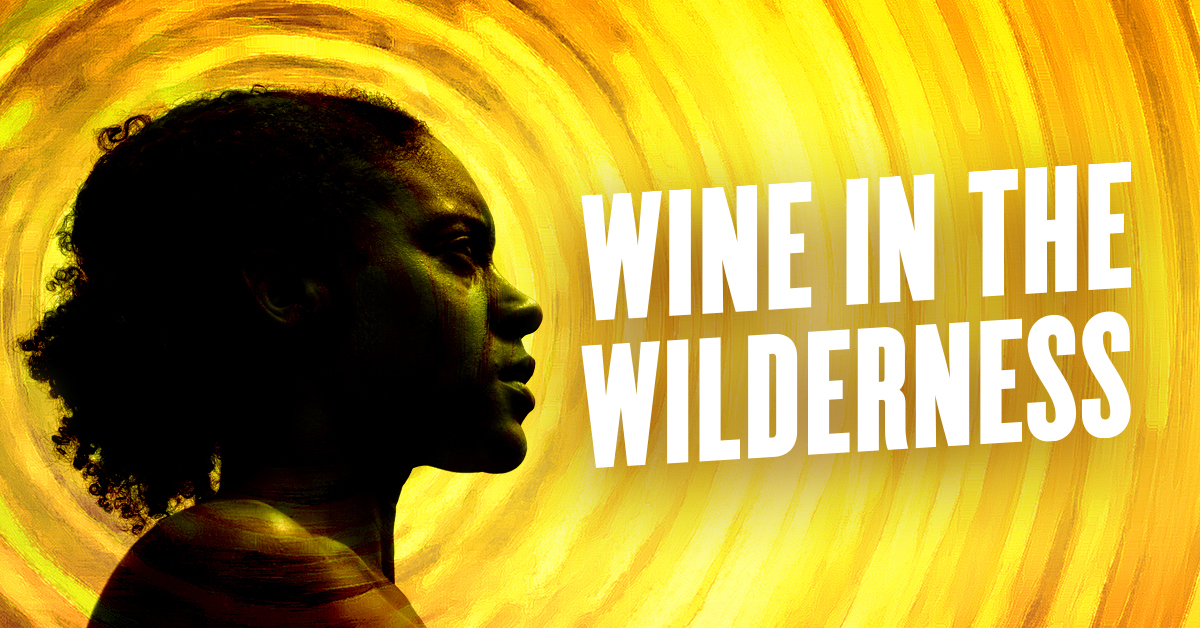 Directed by Hamilton Resident Director Tiffany Nichole Greene! 
March 26 – April 11, 2021
Online
It's 1964. As race riots blaze on the streets outside his Harlem home, painter Bill Jameson works feverishly to complete a triptych depicting his vision of Black womanhood. While he struggles to find his final muse — the "messed up chick" — his friends discover the perfect model in Tommy, a woman they meet at a bar after she's been burned out of her home in the riots. However, Tommy is more than she seems, and her presence changes everything. Celebrated writer Alice Childress offers an intimate and raw study of race, gender, and class that explores how the Black community perceives, defines, and affirms itself from within.
"The real thing is takin' place on the inside ... that's where the action is." –Tommy in Wine in the Wilderness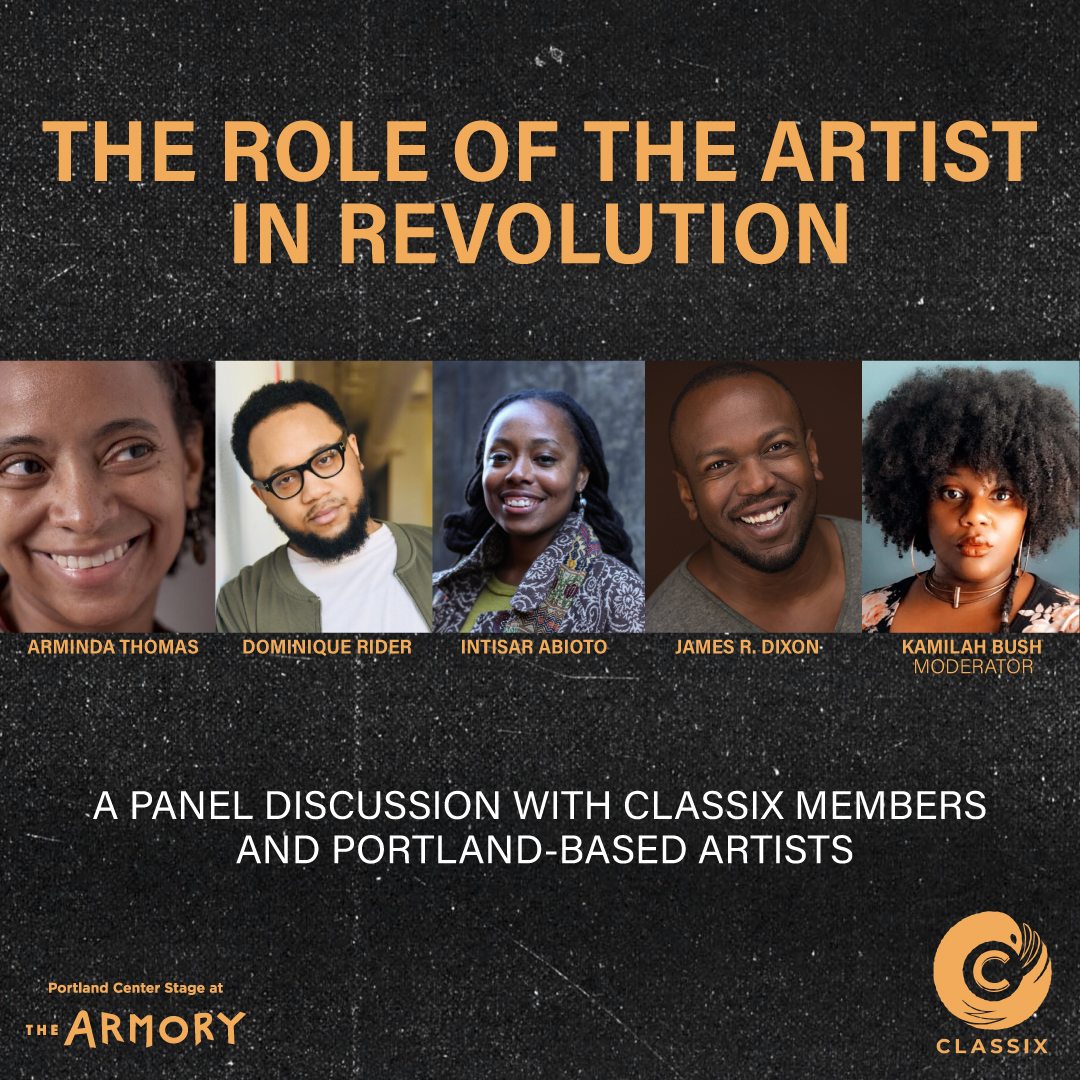 Thu, Mar 25, 7 p.m.
• FREE
Explore the role of the artist in times of revolution in this panel discussion featuring members of CLASSIX and Portland-based artists Intisar Abioto and James R. Dixon. Moderated by Kamilah Bush, PCS Literary Manager.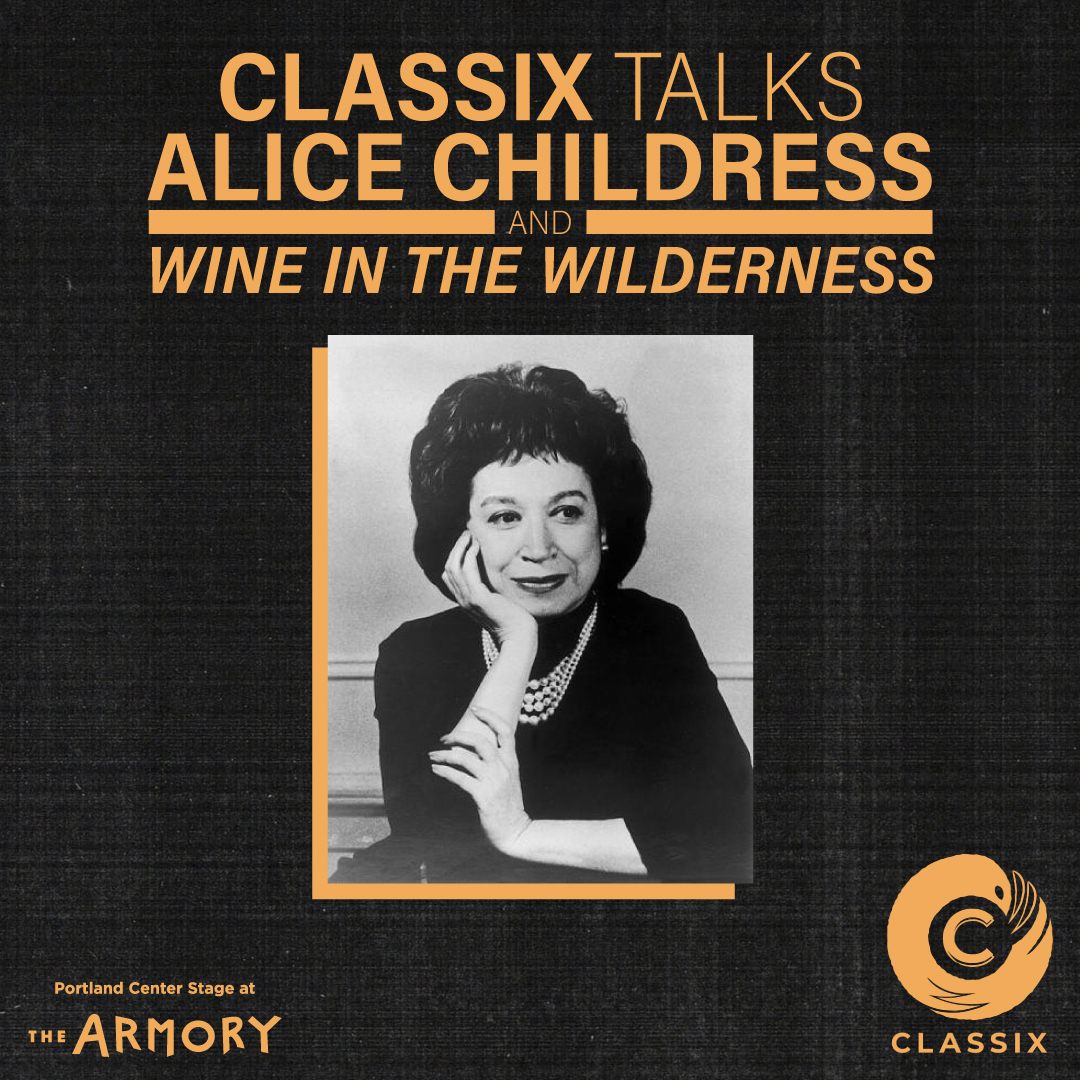 Thu, Mar 18, 7 p.m.
• FREE
Dive into the work of Alice Childress and Wine in the Wilderness in this livestream discussion with members of CLASSIX, an artist group that explores the classical canon of dramatic works by Black writers. Moderated by PCS Literary Manager Kamilah Bush.
Wine in the Wilderness
The Creative Team
| | |
| --- | --- |
| Playwright | Alice Childress |
| Director | Tiffany Nichole Greene |
| Scenic Design Consultant | Lex Marcos |
| Stage Manager | Jocelyn A. Thompson* |
The Cast
| | |
| --- | --- |
| La' Tevin Alexander | Bill Jameson |
| Kalyne A. Coleman* | Cynthia |
| Stanley Andrew Jackson III* | Sonny-man |
| Treasure Lunan | Tommy |
| William Earl Ray* | Oldtimer |

*Member of Actors' Equity Association, the Union of Professional Actors and Stage Managers in the United States.

Meet the Cast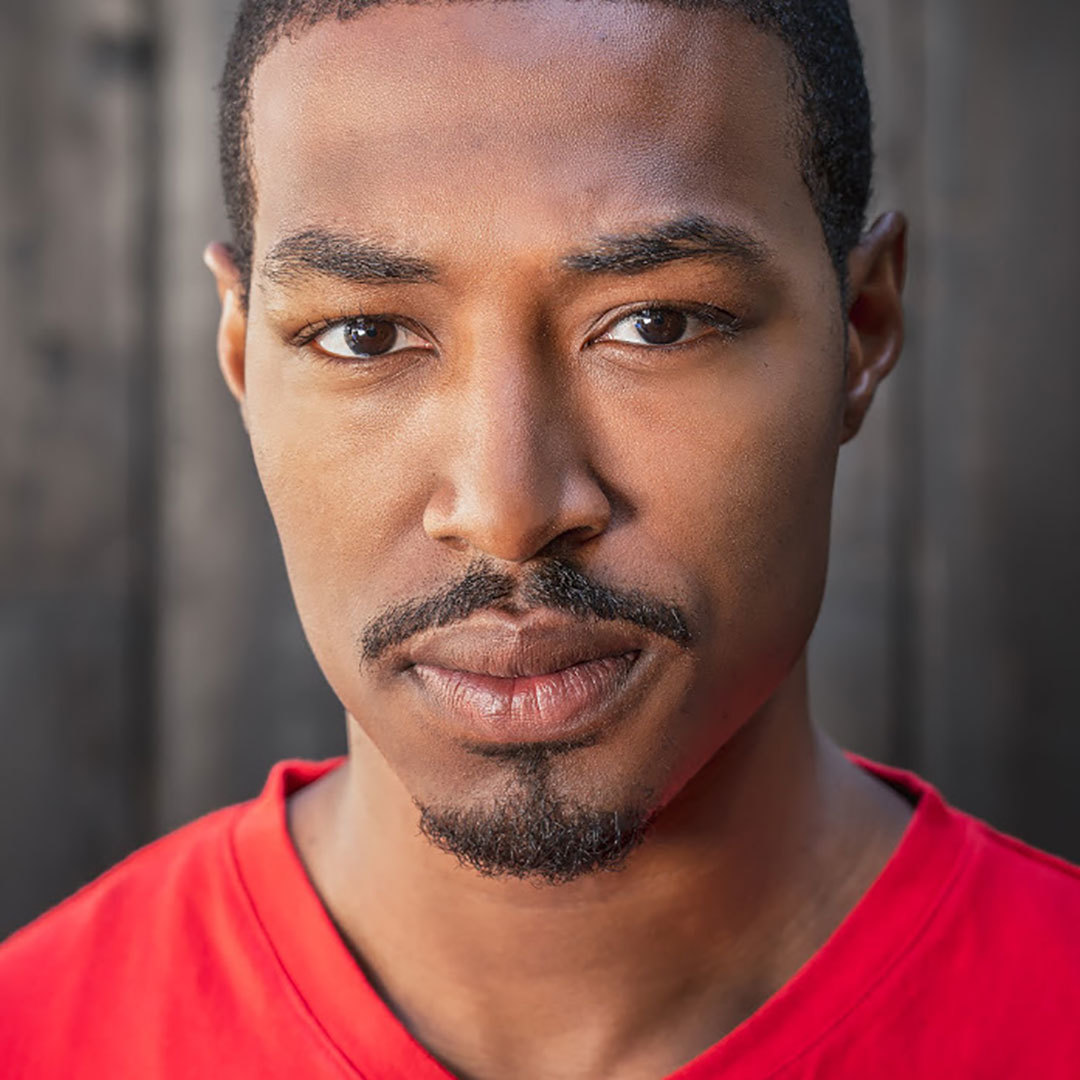 (He/Him)
La' Tevin first thanks God for his craft. A native of Perry, Florida, La' Tevin is an alumnus of Florida A&M University, and he has been blessed to work on some wonderful projects. Previous acting credits include: The Paper Tigers (Ray); IFC's Portlandia (S.8, Ep. 7: Most Pro City), NBC's GRIMM (S.5, Ep. 9: Starcrossed); Topdog Underdog (Lincoln); And in This Corner: Cassius Clay (Clay); Fences (Corey Maxson); and Hands Up: 7 Playwrights, 7 Testaments (Actor "How I Feel"). La' Tevin is building an artistic career with a fierce and passionate commitment to uplifting and engaging oppressed communities through the art of theatre, film, tv, voiceover, and storytelling. IG: @LaTevinAlexander FB: @LTevinAlexander T: @iamlatevinalexander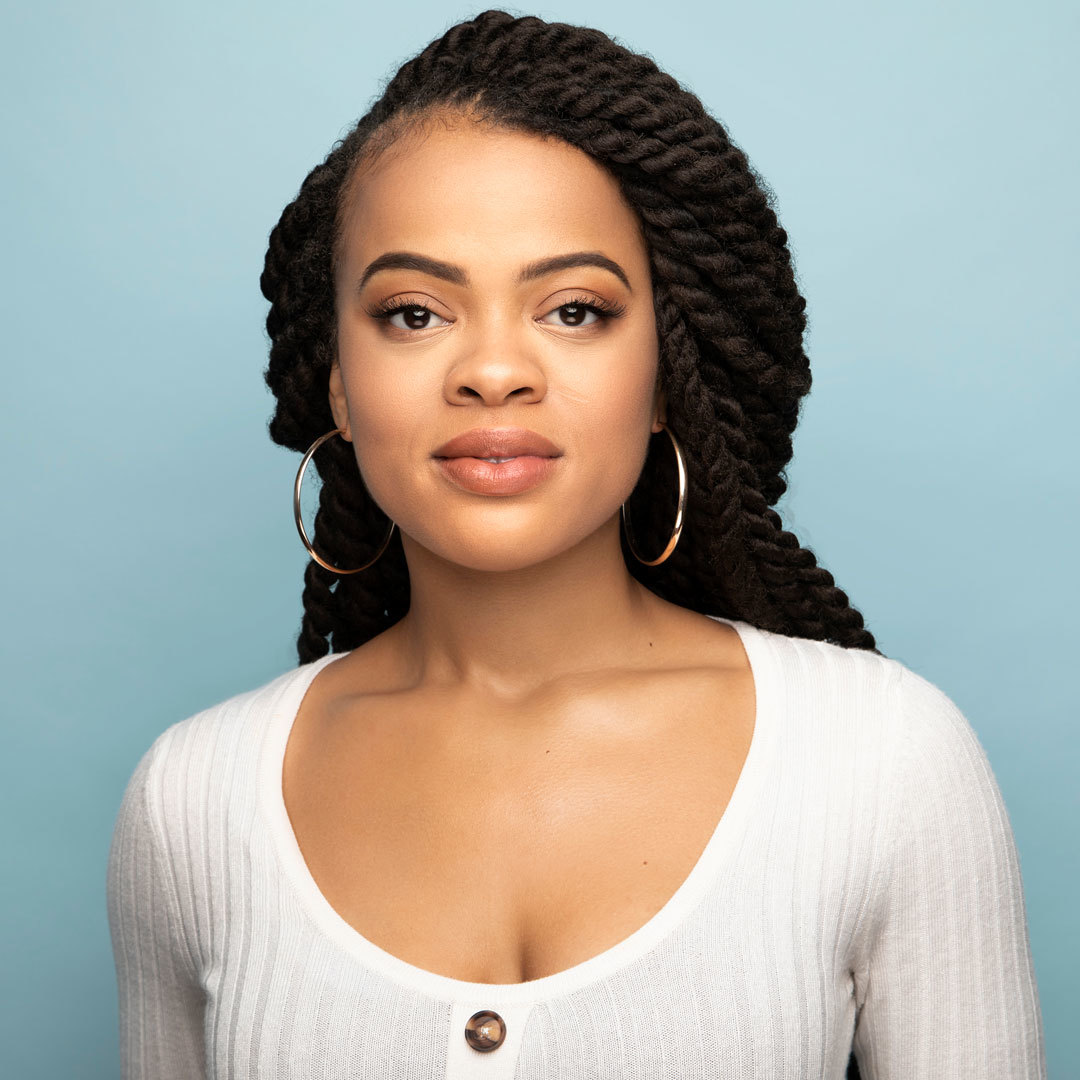 (She/Her)
Kalyne is from Richmond, Virginia, and is a Brown/Trinity Rep M.F.A. in Acting Program grad and University of Pennsylvania alum. Credits include: 2020 ABC Discovers Talent Showcase; Lorraine Hansberry and Nikki Giovanni, Lessons in Survival (Vineyard Theater); Leigh, America v. 2.1... (Barrington Stage); Nella Pea, Black Odyssey (Trinity Rep); Lady Anne, Richard III; Rosaline, Love's Labour's Lost (Shakespeare Academy); Brutus, Julius Caesar; Selector, How We Got On; Henrietta, Last Days of Judas Iscariot; Gabriela, References to Salvador Dali: Make Me Hot (Brown Trinity). She sends unbounded gratitude to her family and friends for their unconditional support. IG: @kalynecoleman FB: @kalynec1 kalynecoleman.com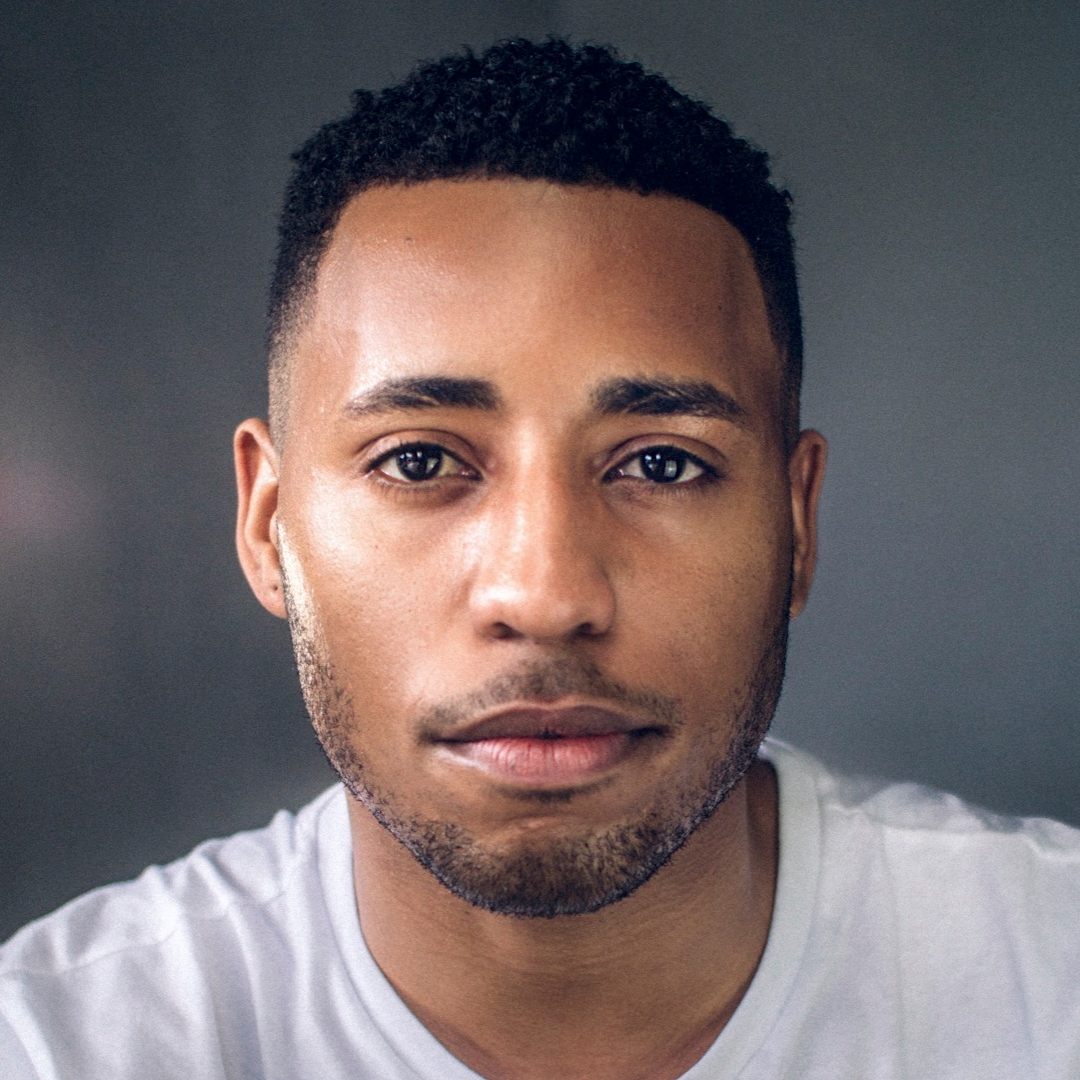 (He/Him)
Stanley is excited to be working with Portland Center Stage! Stanley was born in New Orleans, Louisiana, and raised in Houston, Texas. He has a B.F.A. from Howard University and an M.A. in Classical Acting from The Royal Central School of Speech and Drama in London. Jackson performed Shakespeare with the Pop-up Globe Theatre Company for two years in Auckland, New Zealand, and Melbourne, Australia. He now lives in Los Angeles because of his desire to transition into film and television. New Zealand/Australia — Pop-up Globe Theatre Company: Romeo and Juliet, Twelfth Night, Henry V, As You Like It. London — Embassy Theatre, The Suicide; Webber Douglas Theatre, Revengers' Tragedy. Regional — Baltimore Center Stage and others. IG: @stanleyaj3 FB: @StanleyAndrewJacksonIII T: @stanleyaj3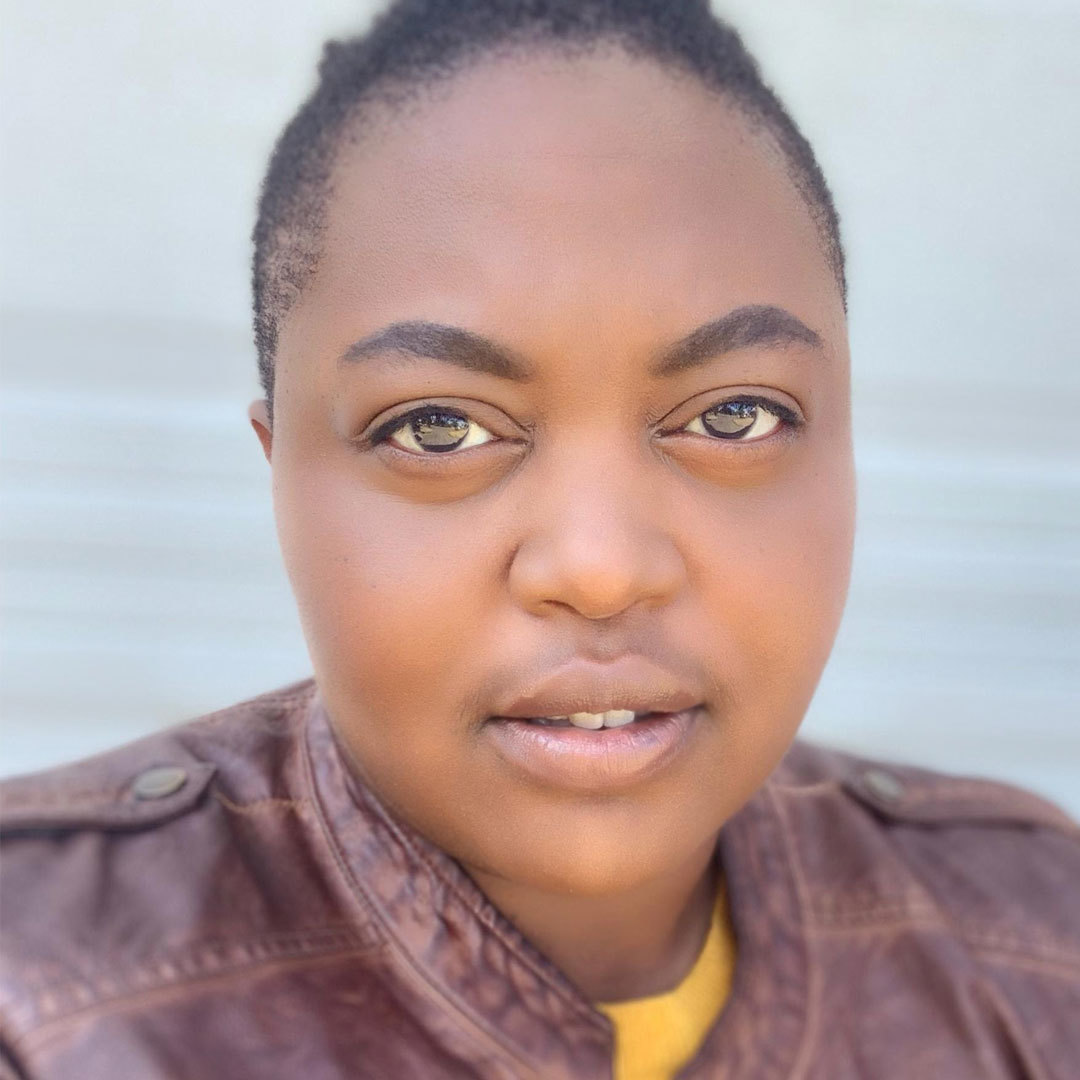 (They/Them)
Treasure is a  Black, queer, gender variant performer whose work aims to focus on those intersections and how they affect their movement through the world. Recent performance credits include Hot N' Throbbing (Profile Theatre), Vinegar Tom (The Theatre Company), Mlima's Tale (Profile Theatre) Weighted Bodies(Risk/Reward), Curious Incident of the Dog in the Night-Time (Portland Center Stage), School Girls: Or, the African Mean Girls Play (Portland Center Stage) and The Most Massive Woman Wins (Deep End Theatre). IG: @King_the_kween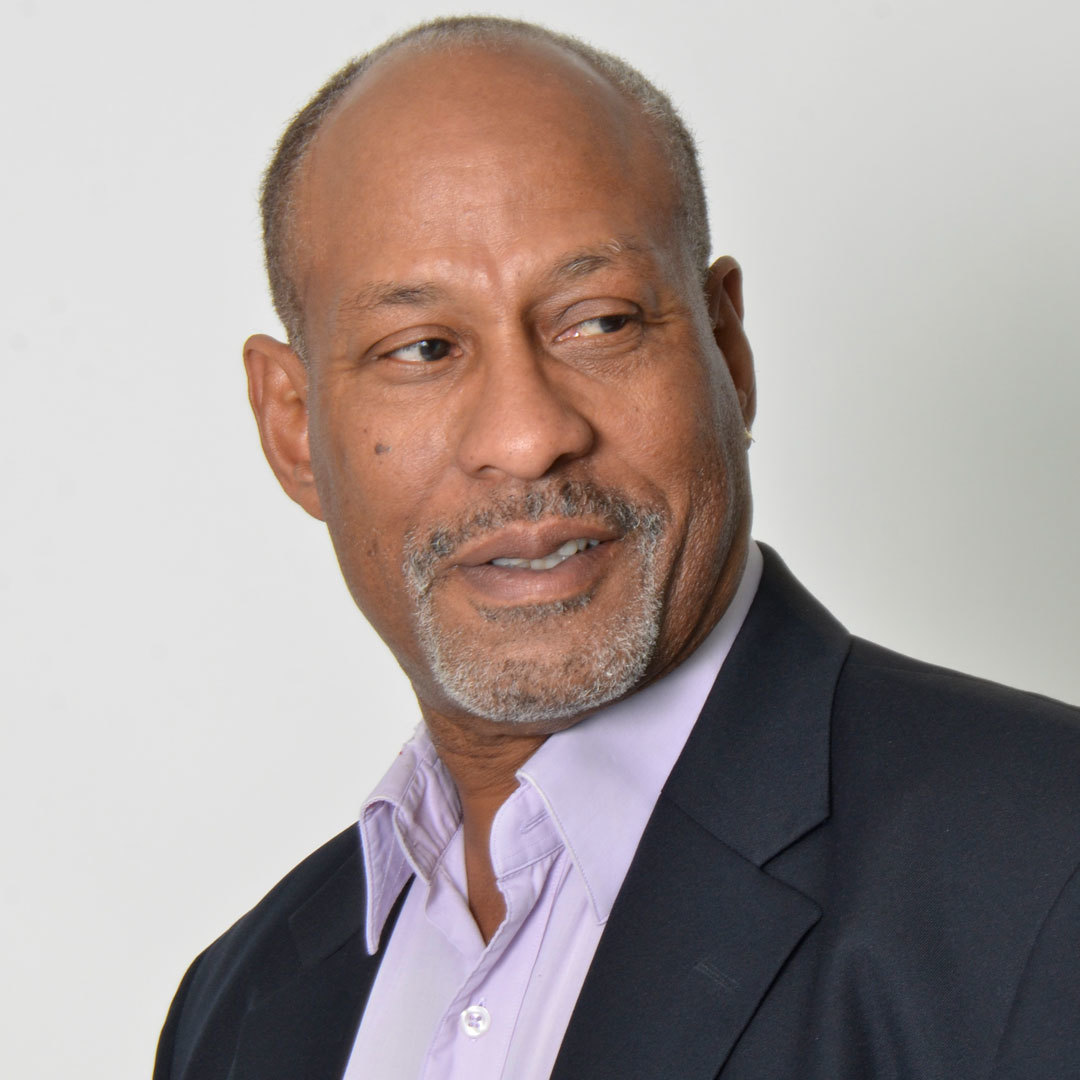 (He/Him)
William (Bill) Earl Ray is a director/actor with 40 years of experience in the business. Directing credits are: Lonely Planet, No Niggers, No Jews, No Dogs (The No Play), Two Trains Running, Skeleton Crew, King Liz, Ain't Misbehavin', A Raisin in the Sun, and Having Our Say staring Ms. Irma P. Hall (Big Mama of Soul Food movie fame and A Family Thing), Beehive: The 60s Musical, The Gin Game, The Gospel at Colonus, Fires in the Mirror, A Song for Coretta, A Lovesong for Miss Lydia, Annie Get Your Gun, Jerry's Girls, Agnes of God, The Heiress, Sea Marks, Ceremonies in Dark Old Men, Lilies of the Feild, and others. Some of William's acting credits would include The Whipping Man, "Mastor Harold" ... and the Boys, The Meeting, and Blues for an Alabama Sky.
Meet the Creative Team
(She/Her)
Tiffany is a freelance director and resident director of Hamilton, an American Musical. She is also a leader, creator, storyteller, and aggressive explorer of the human condition as it relates to relationships and the injustices of this world. She holds an M.F.A. from Brown University/Trinity Rep. Tiffany has directed for Octopus Theatricals, Guthrie Theater, Dallas Theater Center, Trinity Repertory Company, The Jack — Brooklyn, SpeakEasy Stage, Barrington Stage Triad Stage, and more. She is a New York Times Critics Pick, Lincoln Center Directors Lab alum, Soho Rep Directors Lab alum, two-time Drama League Director finalist, and a proud member of SDC.
Lex is a Seattle-based designer from Manila, Philippines. He studied painting and art history at the University of the Philippines, Diliman. He started as an actor in the theatre and then designed sets in Manila for several years. Lex was invited to join the M.F.A. program in scenic design at the University of Washington School of Drama. After finishing the degree, he then started designing shows in town, for Intiman Theatre, ArtsWest, Sound Theatre Company, ACT, Tacoma Arts Live, and Portland Center Stage, among others. Lex has recently been inaugurated by Village Theatre as one of the invited residents of the new BIPOC Northwest creator residency program.
(She/Her)
Jocelyn is a bi-coastal stage manager residing in Virginia. She has worked on productions such as Once, Harry Thaw Hates Everybody, Pelleas and Melisande, The Oldest Profession, Disney's Beauty and the Beast, Rodger and Hammerstein's Cinderella, and Marcus Gardley's … And Jesus Moonwalks the Mississippi. Jocelyn is a graduate of Howard University.
Portland Center Stage is committed to identifying & interrupting instances of racism & all forms of oppression, through the principles of inclusion, diversity, equity, & accessibility (IDEA).