The Importance of Being Earnest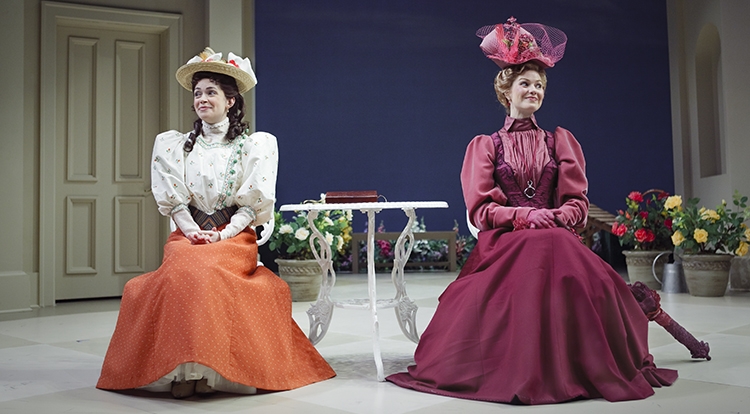 February 24 — March 22, 2009
On the U.S. Bank Main Stage
By Oscar Wilde
Directed by Chris Coleman

"Gwendolen, it is a terrible thing for a man to find out suddenly that all his life he has been speaking nothing but the truth. Can you forgive me?" – Jack Worthing
How do you have your cake and eat it too in Victorian England? Well, if you are an attractive man of means like Jack Worthing, its pretty simple: create a double life. Mr. Worthing's double life (he is known as Jack in the country, but "Ernest" in town) unfolds without a hitch until he decides to come clean and propose to the love of his life, one Gwendolen Fairfax. The snag: while Jack is on his knee, Gwendolen reveals that she could only marry a man named Ernest. What's a rake to do? With dialogue as effervescent as any comedy in the English language, this classic will have you rolling in the aisles.
Production blog
Reviews and Features
Please check back closer to the show's opening date for reviews and features.
Join the conversation! We invite you to share your comments with us on our Facebook page.
This production is not currently on sale. Please see our full season calendar for all upcoming shows.


Accessibility