Clyde's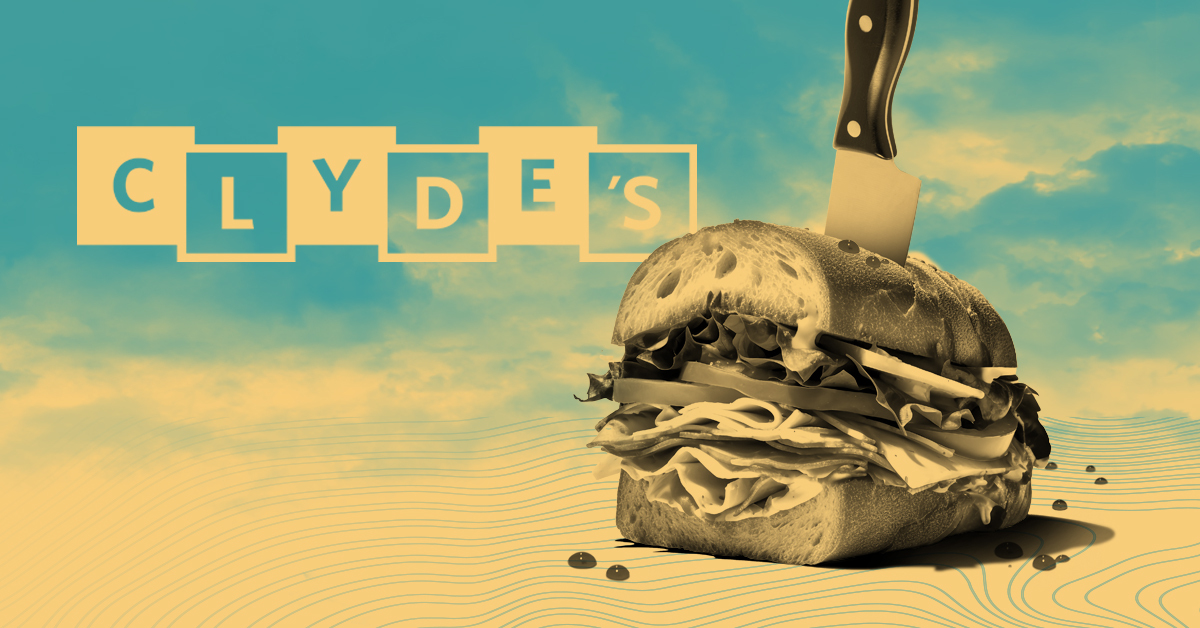 A co-production with Syracuse Stage.
June 1 – 30, 2024
On the U.S. Bank Main Stage
Two-time Pulitzer Prize-winner Lynn Nottage serves up this delicious comedy that centers laughs, redemption, and restorative justice. The formerly incarcerated kitchen staff at Clyde's are navigating their new lives on the outside and their tough-as-nails boss — all while on a quest to create the perfect sandwich. The menu features loveable characters, big dreams, and a heartwarming story that's good to the last bite!

Tony Award nominee for Best Play, 2022.
"A laugh riot with real meat on its bones." –The New York Times
Critic Reviews
"As they fix plates for perpetually on-the-move and hungry truckers, the enterprising cooks enthusiastically trade visions of the perfect sandwich … Clyde's sandwiches aren't just convenient meals served at lunch and dinner; they tell stories, hold truths and nourish dreams." –The Hollywood Reporter

"Clyde's is a surprisingly convivial enterprise, funny and warm and with just enough slap to keep from tilting too far towards the gooey." –Deadline
"The characters Nottage creates are vivid and just as enticing as the food, making you want to follow their stories when they leave the stage. This show is raucous, bawdy, and full of surprises. If there's any downside, it's that the eminently delicious Clyde's will leave you ravenously hungry for more!"–Chicago Sun Times
"Anyone who has ever had to work for a charismatic bully will recognize the storm of terror, supplication, and idolatry Clyde provokes every time she appears in the kitchen with a new chic wig and gleaming stilettos." –LA Times
"Though it's still about dark things, including prison, drugs, homelessness, and poverty, it somehow turns them into bright comedy. … Clyde's is a comedy does not mean it doesn't have tragedy baked in. (It was originally called "Floyd's" — until George Floyd was murdered.) Though it ultimately rejects the Greek model, it is still about gods and mortals." –The New York Times

"The twice-anointed Pulitzer Prize-winning playwright is as masterful as ever behind the wheel of this work, nimbly shifting gears from barbed exchanges to elegiac ponderings on Zen and the art of sandwich construction, coming together in a gritty lyricism that holds true and holds sway, too." –Post and Courier
"Nottage really is going after the forces that control Broadway and the upper echelons of the other branches of showbiz. This shrewdest of American playwrights is tacitly accusing them of a lack of imagination, unkindness toward vulnerable workers, the propagation of unsafe work environments, and a determination to play to the lowest common denominator when it comes to the tastes of customers who would prefer better quality fare if only they were offered such a menu." –Chicago Tribune
"In a roadside sandwich shop, good and evil are duking it out, but not the trite or abstract sorts. At Clyde's, good is so extreme that kitchen counter becomes church altar; sandwich roll, cradled communion host." –Date Book

Portland Center Stage is committed to identifying & interrupting instances of racism & all forms of oppression, through the principles of inclusion, diversity, equity, & accessibility (IDEA).