JAW 2017 Press Play Events
Posted 12 June 2017
The Armory is humming day and night during The Big Weekend. Dancers, acrobatic clowns, musicians, photography and even the Portland Indie Game Squad will pop up throughout the building before and after readings.
All weekend
ZoomUganda Display, Studio Level


Saturday, July 29
3:00 p.m. In the Groove: Street Dance Battle with Michael Galen and an All-Star Crew, Main Lobby

4 p.m. – Tiny Houses by Stefanie Zadravec
6 p.m PIGSquad Pop-up, Main Lobby
8 p.m. – Testmatch by Kate Attwell


Sunday, July 30
3:20 p.m. Rachel Slater & Sara Parker Site-Specific Dance Performance, Main Lobby
4 p.m. – In Old Age by Mfoniso Udofia
7 p.m. A Little Bit Off Circus Performance, Main Lobby
8 p.m. – Small Steps by Briandaniel Oglesby
About Zoom Uganda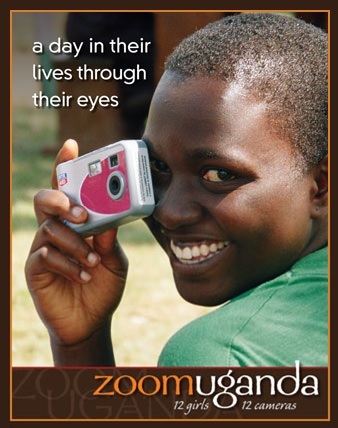 ZoomUganda shares the journey of 12 girls given 12 cameras and 24 hours in which to tell their own stories through their own lenses. A Photovoice project directed by Julie Resnick of Portland, Oregon, ZoomUganda empowered its participants to stand in the centers of their world and show you the view from there. See what these girls experience as significant, as sacred. By putting the girls behind the camera, the project opens a window onto a reality it's far too easy to see through only an outsider's lens, if indeed we see it at all. ZoomUganda is sponsored by the Harambee Centre, a nonprofit organization based in Portland, Oregon, which connects people and groups in the US with the peoples and cultures of the African continent. More at http://zoomuganda.org/
About Michael Galen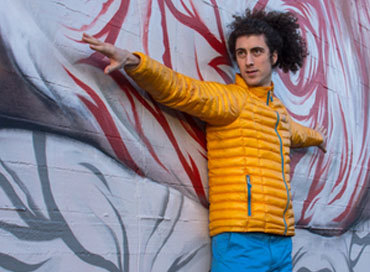 Michael 'MANTIS' Galen is a versatile freestyle dancer, teacher, and choreographer based in Portland, OR. Specializing in various street and club dance styles, he has trained, battled, performed, and taught all over the west coast and Brazil. Some specialties include: Bboyin, House, Locking, Stepping, and Hip Hop party dancing. Expanding from hip hop, Michael has studied many styles of the African Diaspora, including: Afro-cuban, Afro-Brazilian, and a variety of West African styles. A strong foundation in breakdance and capoeira contributes to his fluid and complex floor work. While in Brazil, he trained the afro-modern Silvestre Technique with the creator, Rosangela Silvestre, and Vera Passos. Michael currently dances and choreographs with Rejoice Diaspora Dance Theater. More at michaelgalen.com.
About PIGSquad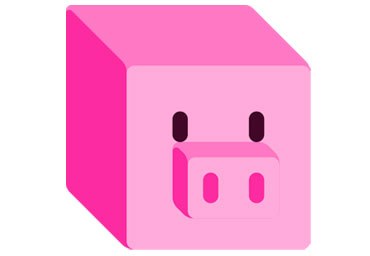 The Portland Indie Game Squad is dedicated to supporting the health and continued expansion of game developer and enthusiast communities in Portland, the Pacific Northwest, and online. They provide events, resources and networking activities for art and technology creatives. By investing in safe environments for student, hobbyist, and professional game developers, we serve the belief that community visibility and collaboration provides value to our education, relationships, and industry. Founded by Will Lewis in 2011 with a focus of connecting people of differing skill sets, PIGSquad grew over time to provide numerous outlets for game makers in the general Pacific Northwest area. It became an Oregon-recognized 501(c)3 nonprofit in 2015, now welcoming a team of volunteer directors and officers who share their time and varying professional backgrounds to sustain PIGSquad activities and opportunities. More info at www.pigsquad.com
About Rachel Slater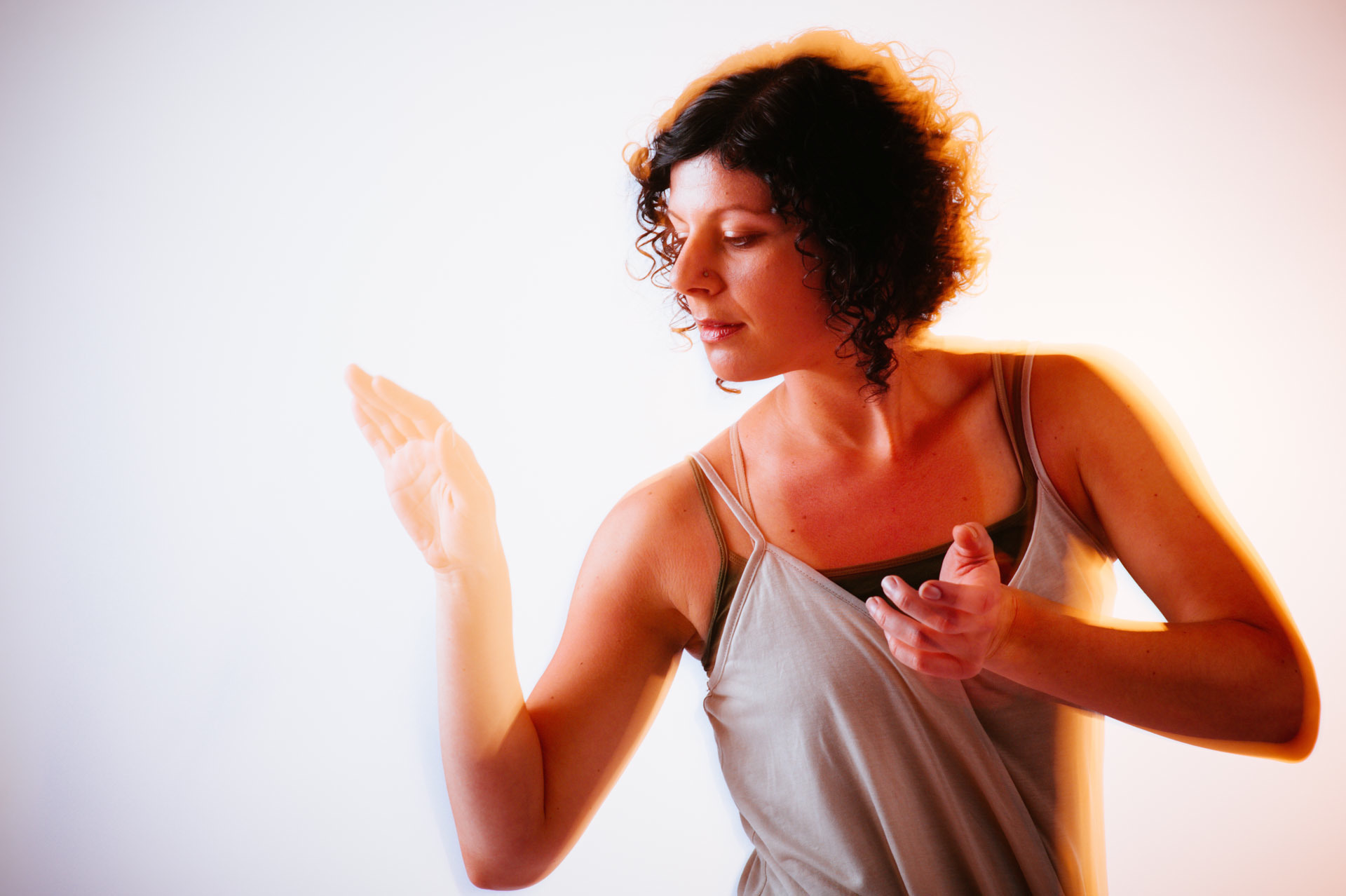 Rachel Slater is a dancer, choreographer and teacher living in Portland, Oregon. She holds a BFA from Philadelphia's University of the Arts in Modern Dance with an Emphasis in Choreography. In Portland, Rachel has performed for Tere Mathern, Franco Nieto, Tracey Durbin, Jim McGinn, Éowyn Emerald & Dancers and her own platforms for work, Rachel Slater Dance and Muddy Feet Contemporary Dance. Rachel's previous work has included performance engagements in Philadelphia, North Carolina, up and down the West Coast and Southern France, as well as co-founding and directing a modern dance collective in Philadelphia, Pink Hair Affair. Her choreography has been presented in festivals around the country such as the Philly Fringe Festival, the REMIX Festival in Philadelphia, San Francisco's Women on the Way Festival, 12 Minutes Max and Open Studio in Seattle, the 1 Festival, the Fertile Ground Festival, Pacific Dance Makers and Alchemy in Portland. Rachel was a 2014 recipient of the Oregon Arts Commission Career Opportunity Grant and a New Expressive Works Resident in 2013.
Rachel currently teaches at BodyVox Dance Center and Jefferson High School's Dance Department, along with guest engagements at Northwest Dance Project, Reed College and Vancouver School of the Arts. She co-directs Muddy Feet Contemporary Dance with Suzanne Chi, and will be performing for Carla Mann this summer. For more information please visit http://rachelslaterdance.wix.com/rachel-slater
---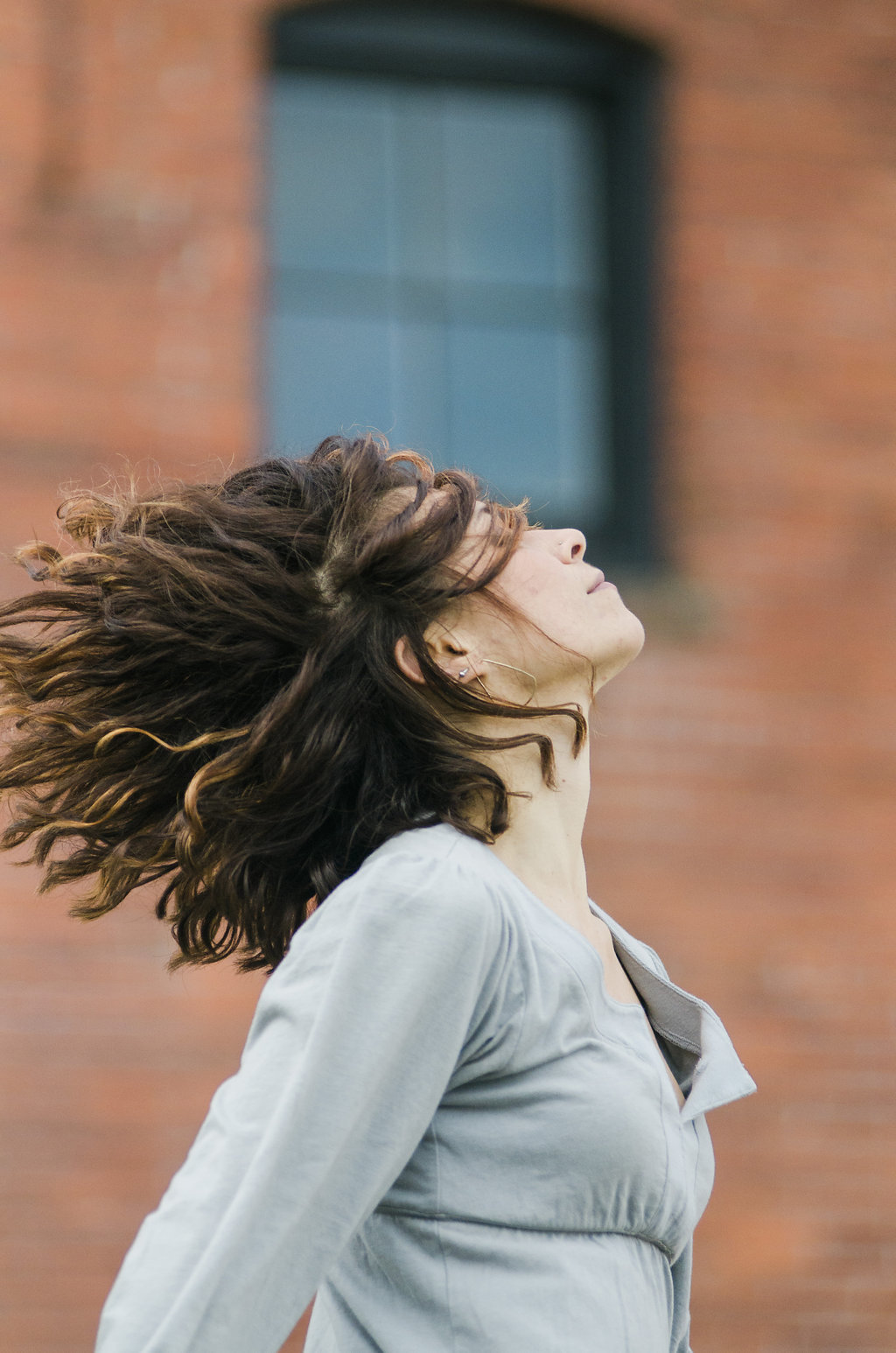 Sara Parker is a dance artist based in Portland, OR. She holds an MFA in Modern Dance from the University of Utah in Salt Lake City (2015) and a B.S. in Dance from the University of Oregon (2009). Currently, Sara is a teaching artist at Portland Community College, BodyVox Dance Inc. and guests at Oregon Ballet Theater. She has most recently performed in works with artists such as Tere Mathern (PDX), Netta Yerushalmy (NYC), Pamela Geber-Handman (SLC), and Sharee Lane (SLC). Her recent creative work has been influenced by the esoteric anatomy and philosophical belief systems of yoga, as well as myth and ritual. This creative work has appeared in venues such as BodyVox(OR), The Headwaters Theatre (OR), Portland Community College (OR), Lane Community College (OR), Portland State University (OR), The Hult Center (OR), Lincoln Performance Hall (OR), Conduit Dance Inc. (OR), Northwest Dance Project Studio and Performance Center (OR), Mariott Center for Dance (UT), Mudson (UT), and the Ladies Literary Club (UT). For more information visit: www.s-parkerdance.com
About A Little Bit Off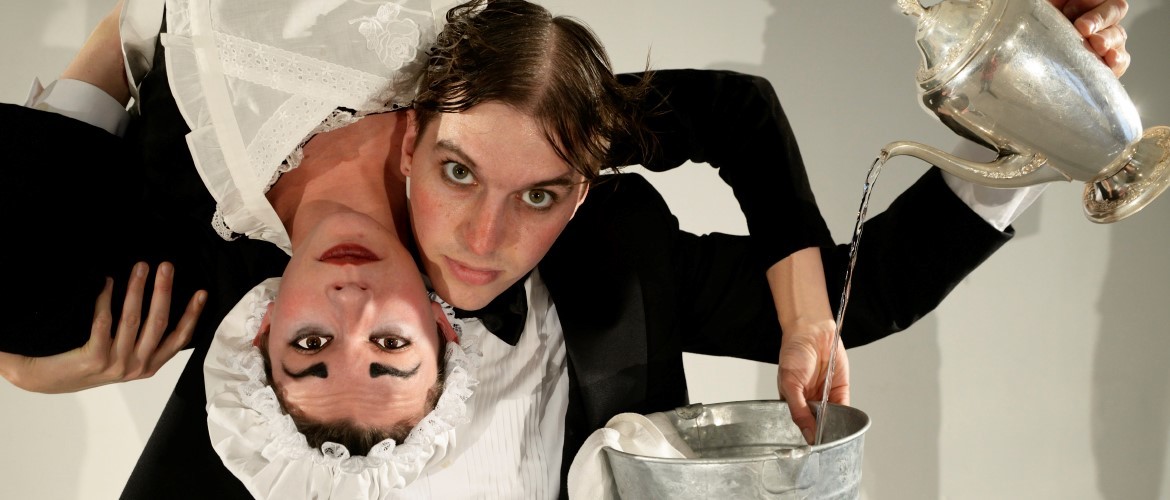 Co-founded by Amica Hunter and David Cantor, A Little Bit Off began as a theatrical collaboration between two acrobatic clowns dedicated to bringing wonder and laughter to the audiences of the world. Drawing inspiration from the old american vaudevillians, and work of French artist James Thierree, ALBO has grown to produce three fully developed shows with carefully selected themes, hilarious characters, intricate relationships, mind-boggling tricks, and a very quirky, off beat flavor. The company has won over a dozen awards, including Best of Fest two years running at the Edmonton Fringe Festival, the largest theater festival in North America. ALBO's most recent work is a critically acclaimed full length physical comedy show called Bella Culpa, featuring two quirky servants in an Edwardian manor. ALBO has performed for audiences all over Europe and the United States, captivating audiences of all languages with their dialogue-free approach to storytelling. More at http://alittlebitoff.us/.
For more info on JAW, visit the JAW web page:
Join the Conversation
---
Accessibility