The Body of an American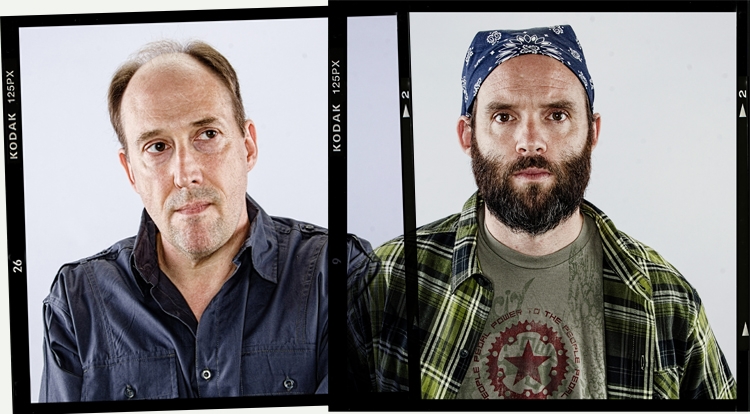 October 2 — November 4, 2012
In the Ellyn Bye Studio
By Dan O'Brien
Directed by Bill Rauch
Inspired in part by the book Where War Lives by Paul Watson

World Premiere
War reporter Paul Watson has witnessed some of the most devastating scenes in modern history, and created perhaps the most disturbing image of modern warfare: the photograph of a dead American soldier being dragged through the streets of Mogadishu. As the ghosts of the tragedies he's recorded bear down on him, his story catches the attention of playwright Dan O'Brien, who's battling ghosts of his own. In locations as varied as Kabul, Los Angeles and the Canadian High Arctic, the two men form a tentative friendship in a quest for absolution. The Body of an American is the story of their relationship, and the roles each take in helping the other process the responsibilities, and the damages, of bearing witness.

The Body of an American was a highlight at JAW in 2011; PCS is pleased to welcome Oregon Shakespeare Festival Artistic Director Bill Rauch for his first show here, part of our 25th Anniversary celebration.
Performance times:
Tuesday - Sunday evenings at 7:30 p.m
Saturday and Sunday matinees at 2 p.m.
Thursday matinees at noon

A full list of performances and dates will appear when you enter the ticketing section of the website.

The Body of an American runs approximately two hours and 30 minutes with one intermission.

View the cast and creative team bios.

View the playbill for The Body of an American.

Learn more about accessibility options at PCS.

Performance Times
Evenings: Tuesday - Sunday at 7:30 p.m.
Matinees: Saturday and Sundays at 2 p.m.,
Thursdays at noon
*Note: These are general performance times. Certain productions may have exceptions. View the season calendar for more information.
This show's run time will be posted below the synopsis at left near the date of the first performance.
Production blog