Crazy Enough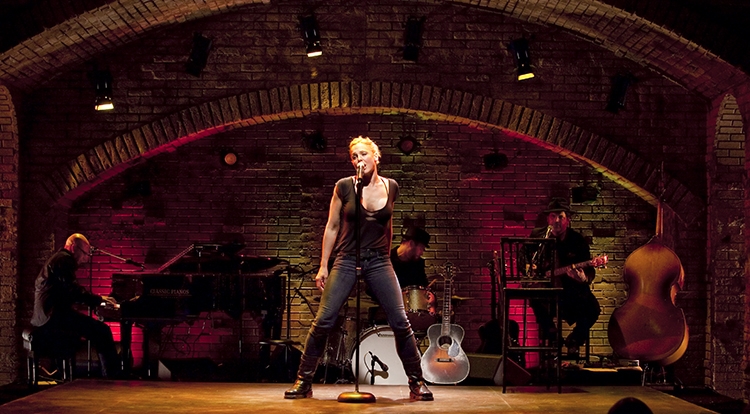 March 31 — June 7, 2009
In the Ellyn Bye Studio
Written and Performed by Storm Large
Directed by Chris Coleman

"Over the top, and out of control… and all she ever said was 'ain't life beautiful." – Storm Large
What do you do when the doctor whispers into your nine-year-old ear that by the time you're 20 you'll be confronting the same visions that haunted your mother? For Storm Large (Portland rock legend and star of last season's Cabaret), answering that question has been a lifelong journey. This world premiere production weaves music and story into a ride through the darkest alleys and brightest vistas faced by the human mind. As hard as nails, as fragile as a raindrop, and as sexy as your most unrepeatable dreams - Crazy Enough will be an event that lingers long into the night.
Performance Times
Evenings: Tuesday - Sunday at 7:30 p.m.
Matinees: Saturday and Sundays at 2 p.m.,
Thursdays at noon
*Note: These are general performance times. Certain productions may have exceptions. View the season calendar for more information.
This show's run time will be posted below the synopsis at left near the date of the first performance.
Production blog