Education and Community Programs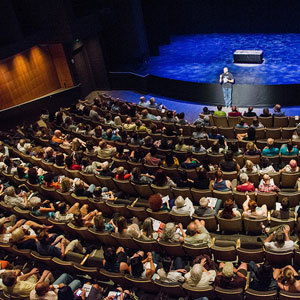 From show-specific programs to First Thursdays, The Armory frequently hosts events designed to engage the Portland community.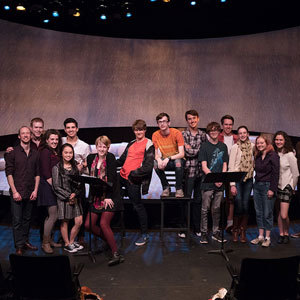 The Armory provides young people an unforgettable opportunity to experience professional theater in a context that supports their education. Targeted toward students age 12 to 18.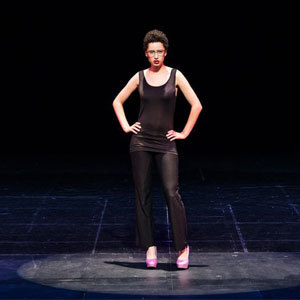 From the Summer Teen Academy to Teen Council, The Armory provides access and professional training for teenage students interested in the theater.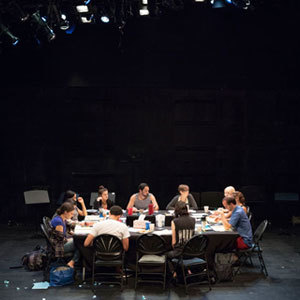 Taught by a diverse pool of talented professionals from throughout the region and beyond, our Adult Classes provide recurring opportunities for anyone interested in learning more about the living stage and other storytelling art forms.
Further Information
Education and Community Programs Sponsors

Community Programs are supported in part by contributions from:


Education Programs are supported in part by contributions from:


Additional contributors:
James F. & Marion L. Miller Foundation
Regional Arts & Culture Council
Michael Menashe

Rick Caskey & Sue Horn-Caskey

Craig & Y. Lynne Johnston
Preble Family Charitable Trust of the Bank of America Charitable Gift Fund
Leonard & Lois Schnitzer Family Fund
of The Oregon Jewish Community Foundation
Herbert A. Templeton Foundation

H.W. & D.C.H. Irwin Foundation
Autzen Foundation
Union Pacific Foundation
Close
Sep

26

We

Available

Sep

27

Th

A few seats

Sep

27

Th

Available

Sep

28

Fr

Available

Sep

29

Sa

Available

Sep

29

Sa

Available

Sep

30

Su

A few seats

Oct

02

Tu

Available

Oct

03

We

Available

Oct

04

Th

A few seats

Oct

04

Th

Available

Oct

05

Fr

Available

Oct

06

Sa

Available

Oct

09

Tu

Available

Oct

10

We

Available

Oct

11

Th

A few seats

Oct

12

Fr

Available

Oct

14

Su

Available

Oct

16

Tu

Available

Oct

17

We

Available

Oct

18

Th

A few seats

Oct

19

Fr

Available

Oct

20

Sa

Available

Oct

20

Sa

Available

Oct

24

We

Available

Oct

25

Th

A few seats

Oct

26

Fr

Available

Oct

28

Su

Available
A Life

Sep 29 – Nov 11
Sep

29

Sa

A few seats

Sep

30

Su

Available

Oct

02

Tu

A few seats

Oct

03

We

A few seats

Oct

04

Th

A few seats

Oct

05

Fr

A few seats

Oct

06

Sa

Available

Oct

07

Su

A few seats

Oct

09

Tu

Available

Oct

10

We

Available

Oct

12

Fr

Available

Oct

14

Su

A few seats

Oct

16

Tu

Available

Oct

17

We

Available

Oct

19

Fr

Available

Oct

20

Sa

A few seats

Oct

23

Tu

Available

Oct

24

We

Available

Oct

26

Fr

Available

Oct

28

Su

Available

Oct

31

We

Available

Nov

01

Th

Available

Nov

01

Th

Available

Nov

02

Fr

Available

Nov

03

Sa

Available

Nov

04

Su

Available

Nov

04

Su

Available

Nov

07

We

Available

Nov

08

Th

Available

Nov

08

Th

Available

Nov

09

Fr

Available

Nov

10

Sa

Available

Nov

10

Sa

Available

Nov

11

Su

Available
Performance Times
Evenings: Tuesdays – Sundays at 7:30 p.m.*
Matinees: Saturdays and Sundays at 2 p.m., Thursdays at noon*
Accessibility