April First Thursday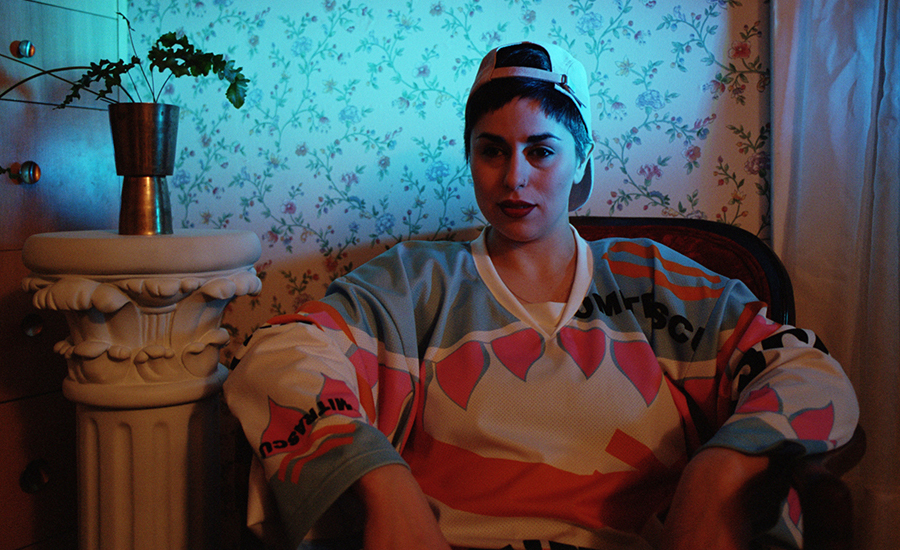 Event Details
Thursday, April 4, 2019
5 p.m. – 7 p.m.
Main Lobby
Celebrate April First Thursday with electronic musician and vocalist Natasha Kmeto and her unique blend of RnB, soul, and dance music. Opening the show will be DJ sets featuring DJ Black Daria and DJ Mami Miami of the Noche Libre Latinx DJ collective.
About Natasha Kmeto
Natasha Kmeto is an electronic producer/vocalist dedicated to the art of emotional engagement. Writing, producing, and performing all her material, Kmeto combines her sensuous voice with a dancefloor ethic, exuding a thoughtful physicality that rewards openness and vulnerability. Stylistically she explores the lines intersected by RnB, soul, and dance music, built using an electronic toolkit developed by years of discipline. She's most at home when on stage, singing to her fans' hearts and playing to their bodies.
Natasha's artistic growth has accelerated after years of hard work. She's at her most self-realized on her latest LP Inevitable, an album that deals with matters of love and a newly affirmed personal outlook. She has increasingly embraced her identity as a queer female, letting it interweave with and inform her talents as a musician. Like anyone undergoing the lifelong process of self-acceptance, Natasha's growth is expected continue in inventive ways.
Natasha tours nationally out of her home base in Portland, Oregon. Her long list of notable live performances include a 2014 national tour supporting TV On The Radio, gigs at Coachella, Bumbershoot, MusicfestNW, Electric Forrest, Symbiosis, SXSW, Low End Theory, and Decibel Festival. She has shared the stage with a number of talented artists including Four Tet, Squarepusher, Flying Lotus, Flume, Machinedrum, Dam Funk, Kode 9 and Shlohmo. Releases by Natasha have been featured by many acclaimed media outlets including NPR, Pitchfork, Spin, Fader, Resident Advisor and Rookie. Her radio experience includes live performances on Boiler Room and KEXP, and her tracks have been played by numerous tastemaking DJs including the legendary Mary Ann Hobbes.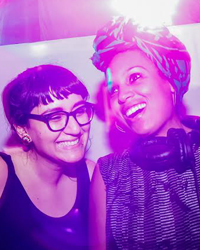 About DJ Mami Miami and DJ Black Daria of Noche Libre
NOCHE LIBRE is a radical Latinx DJ collective of women creating space for Black, Brown, and Indigenous communities. We spin music that spans genres and geography from cumbia and quebradita to dancehall and perreo. We celebrate our family's roots and rituals by carrying on the tradition of puro pinche pari.
The collective includes DJs Black Daria (Jené Etheridge), Bombón (Marina Mena), La Paushi (Ines Paulina Ramirez) Lucha (Luz Elena Mendoza), Mami Miami (Emilly Prado), Suavecito (Fabi Reyna), Títa (Diana Suarez), and Xolotl (Yuriko Zubia.) Although unofficially launched in 2017, the collective celebrated their official launch on July 29, 2018. Book us for your next event, or stop by our Dig a Pony residency to hear a rotating lineup of our fuego DJs.