Día de Muertos (Day of Dead) Celebration
Event Details
Sunday, November 1, 2020
3 p.m. – 8 p.m. PDT
Main Lobby
Día de Muertos (Day of Dead) is a Mexican celebration of life to remember deceased loved ones. This year, in partnership with Maria Garcia of Revolución Coffee House, we've reimagined the festivities.
We will be hosting appointment-based viewings of folkloric art, altars, artist interviews, food, and more, in our our Lobby and Mezzanine. This week-long event will highlight the culture and history of Mexican communities and celebrate how the Day of Dead brings families, friends, and communities together to honor the past.
For public safety and Covid-19 precautions, we will be offering 20-minute appointments. Households (or pods) of 6 will be allowed into the space one at a time to explore the art and festivities.
Appointments are available during the following time slots:
Tuesday, October 27, 12 p.m. – 6 p.m.
Wednesday, October 28, 12 p.m. – 6 p.m.
Thursday, October 29, 3 p.m. – 8 p.m.
Friday, October 30, 3 p.m. – 8 p.m.
Saturday, October 31, 3 p.m. – 8 p.m.
Sunday, November 1, 3 p.m. – 8 p.m.
To reserve a spot, please email your preferred dates and times to jonasa@pcs.org.
Safety Protocols at The Armory
Visitors will be required to wear masks while in the building and maintain a minimum of six feet of social distance with anyone not in their immediate circle.
Hand washing and hand sanitizing stations will be readily available.
Spaces will be sanitized before and after every appointment.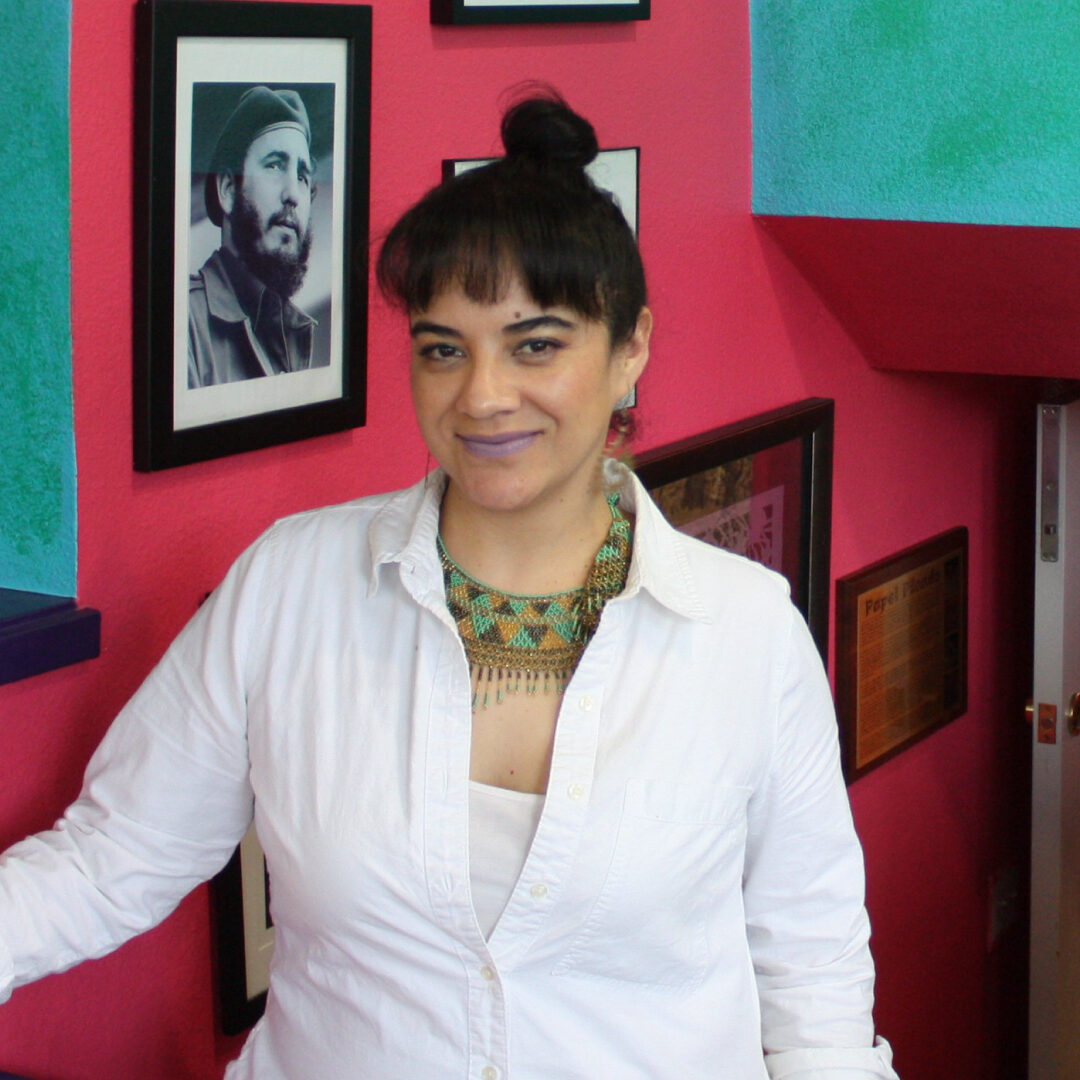 About Maria Garcia
Maria Garcia is the proud owner of Revolución Coffee House. With experience in the food industry back in Palm Springs, California, Maria relocated to Portland. As a former employee of the Mexican Consulate in Portland, her diverse background and passion is currently funneled into growing her business. She enjoys cultural events and small business development, which drives the creativity behind Revolución. The style of product, including the traditional Mexican warm beverages and desserts made by her sister, Zulema, and cookies made by her mom, Silvia, are influenced by her passion for art, culture, cooking, and folklore. She believes there is a niche in the well-known Portland coffee scene for these products, coffee drinking, and café culture in México and Central America. 
Portland Center Stage is committed to identifying & interrupting instances of racism & all forms of oppression, through the principles of inclusion, diversity, equity, & accessibility (IDEA).