Deep Play Practices: Improvisation and Composition with Damaris Webb
Event Details
Tuesday, September 15, 2020
6 p.m. – 9 p.m.
Tuesday, September 22, 2020
6 p.m. – 9 p.m.
Tuesday, September 29, 2020
6 p.m. – 9 p.m.
Ellyn Bye Studio Theater
We're sorry, this event has been canceled.
Uncover a refreshing and holistic approach to making composition for performance, rooted in contemplative awareness practices and the postmodern improvisational dance lineage. Open to all people interested in creative physical expression, this workshop is intended to support a wholesome way of being an artist in the world, while strengthening our internal compositional eye, and is complementary to many styles of performance training. Yielding to deep play, we evoke our individual kinesthetic delight with an awareness of the group, showing us a path to manifesting spacious, confident, and balanced improvisational performance.
Come as you are. No experience necessary. Bring a cushion for meditation.
Session One: The Four Postures of Mindfulness & Little Disciplines / corridor practice
Session Two: grid / solo quads / contemplative dance practice
Session Three: musing stool / Red Square / contemplative dance practice
This workshop is a three-part, stand-alone introduction to the culture of deep play and contemplative dance practice in the continuum of Dharma Art Practices. It is suggested that you commit to all three dates.
Health and safety efforts:
Class size is limited to 10 students.
Class will be held in the Ellyn Bye Studio and will include additional fresh air ventilation.
Students, instructors, and staff will be required to wear masks at all times while in the building and maintain no less than 6-feet social distancing.
Hand washing and hand sanitizing stations will be readily available and encouraged.
All participants are asked to take their temperature before each class.
If anyone feels signs of fatigue or illness, they are asked to please stay home.
We recognize that safety guidelines can change at any time. Participants will receive a full refund if officials institute stricter stay-at-home policies and the class needs to be canceled. We are highly dedicated to the health and safety of our community!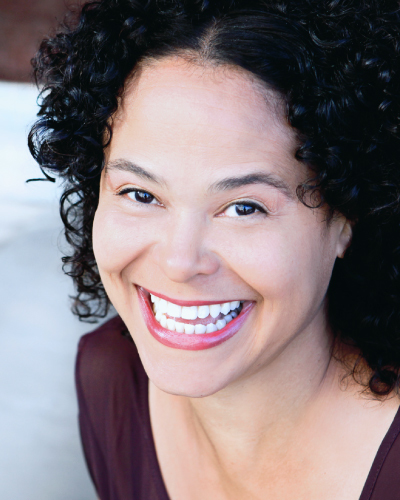 About Damaris Webb
Damaris Webb is a theater maker as social justice advocate. She has created new works for the stage with diverse communities around the US and internationally; her work lives in the intersection of contemplative dance, improvisational performance art, and contemporary theater. Recent Portland directing credits include Pipeline (Portland Playhouse/Confrontation Theater), SOUL'D: the economics of our black body (The Project/Vanport Mosaic), Cop Out (Red Door Project), Left Hook (Vanport Mosaic) and boxing choreography for And in this corner: Cassius Clay (Oregon Children's Theater) and The Wolf Play (Artist's Rep). 
Ms. Webb is the co-director of The Vanport Mosaic: a multidisciplinary non-profit, dedicated to presenting, celebrating and preserving the silenced histories of the pacific Northwest in order to better understand our present and create a place where we all belong. Ms Webb holds her MFA in Contemporary Performance from Naropa University, and her BFA from The Experimental Theater Wing of New York University. damariswebb.com