Please note: the box office (window and phones) will be closed on Monday, January 20, in observance of Martin Luther King Day. Tickets available online at all times.
Happy Hour with Carla Rossi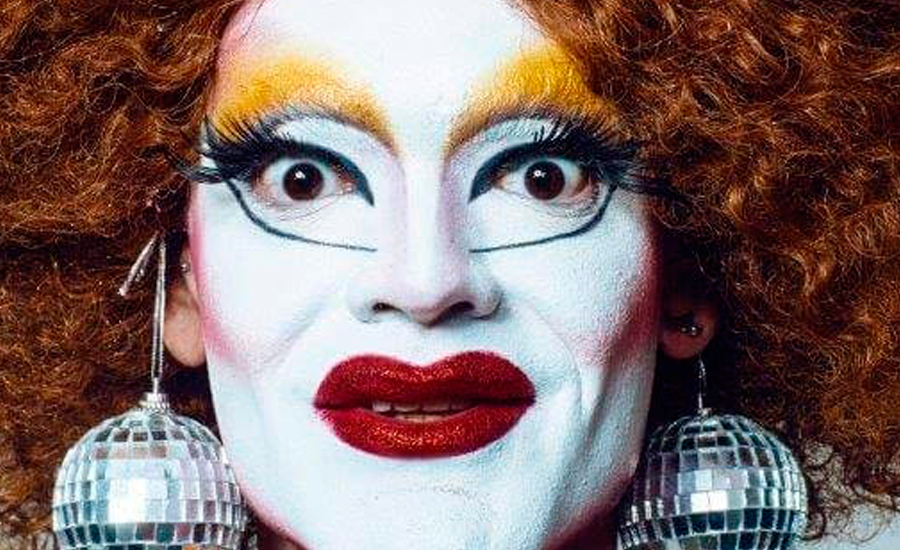 Event Details
Sunday, February 10, 2019
6:30 p.m. – 7:30 p.m.
Ellyn Bye Studio Lobby
Please join us pre-show for a special Happy Hour hosted by Portland's premier drag clown Carla Rossi. Come early and enjoy Carla's special presentation of "A to Z from Babs and Bea," to help you navigate all things camp and gay in Buyer & Cellar.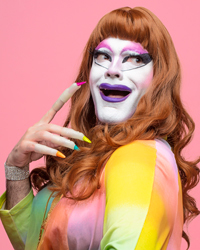 About Anthony Hudson (Carla Rossi)
Anthony (Confederated Tribes of Grand Ronde) is a multidisciplinary artist, writer, performer, and filmmaker perhaps best known as Portland's premier drag clown Carla Rossi, an immortal trickster whose attempts at realness almost always result in fantastic failure. Anthony and Carla host and program Queer Horror - the only exclusively LGBTQ horror screening series in the country - bimonthly at the historic Hollywood Theatre, where Anthony also serves as the Community Programmer. In 2018, Anthony was named a National Artist Fellow in Artistic Innovation by the Native Arts and Cultures Foundation, and was among the inaugural cohort of the Western Arts Alliance's Native Launchpad program to advance Indigenous performance. Anthony's new play Still Looking for Tiger Lilly is in development through Artists Repertory Theatre's On the Workbench program with the generous support of a 2018 Creative Heights award from the Oregon Community Foundation. Anthony's first full-length show as Carla Rossi since 2014, Clown Died: Failed to Mount, will premiere at Pacific Northwest College of the Arts in 2019 and is funded in part by Anthony's third Artist Focus Project Grant from the Regional Arts & Culture Council. thecarlarossi.com
Photography by Gia Goodrich, Sam Gehrke.