Radical Meditation and Thoughtfulness: Centering Wellness in BIPOC Communities
Event Details
Saturday, March 6, 2021
2 p.m. – 3 p.m. PST
Online
Learn how meditation and thoughtfulness can help center wellness in BIPOC communities in this discussion with moderator Ruby Joy White and Touk Keo, of Radical Meditation for BIPOC, as part of our seasonal Health & Wellness series.
This three-part Health & Wellness Series features free, livestreamed public discussions that center wellness resources for the BIPOC (Black, Indigenous, People of Color) communities of Portland and around the globe. 
Streamed live at YouTube, Facebook, and Twitch.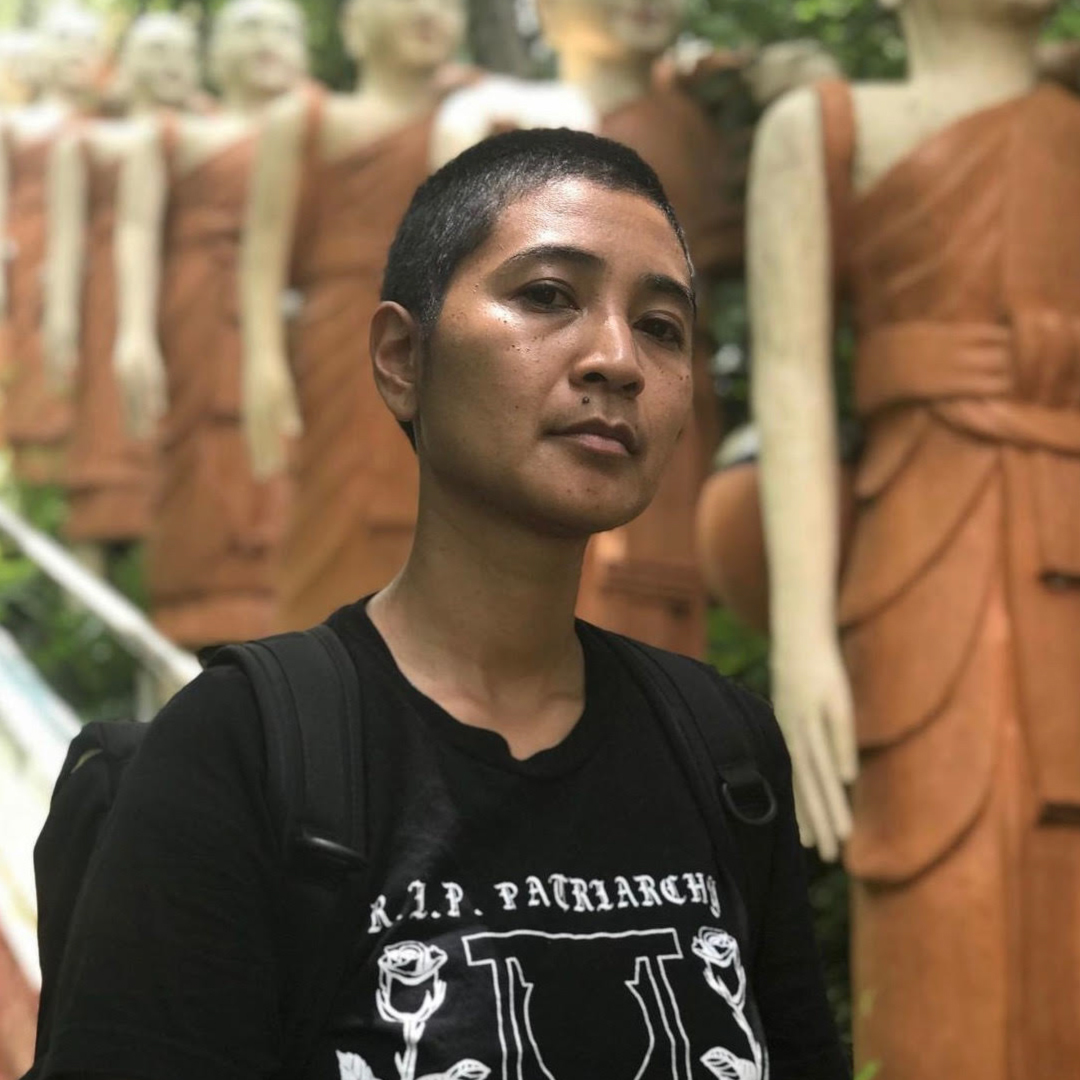 Touk Keo
(They / Them)
Touk Keo (they/them) was raised in Salem, Oregon, after both of their parents fled the Khmer Rouge in April of 1975. Through witnessing and experiencing the impacts of genocide, Touk has taken upon themselves to find mentors like Grace Lee Boggs, to help them understand the world they see themselves thriving in, by "re-spiriting, re-building, and re-imagining" what that could look like. To them, it has meant creating spaces like the Radical Meditation for BIPOC communities to see the deeper truth of what it means to decolonize, re-claim identities, rename oneself, and to reconnect with spirits of their country that have also been displaced by U.S. occupation.
Touk has their Bachelor's of Science in Gender, Sexuality Studies, and Master's in Education and School Counseling. They're grateful for the work that they've been able to do in graduate studies focusing on the need for BIPOC representation, community-driven change, and while asking for more accountability from their educational institutions. Much of their work in the community is centered on empowering Black and Indigenous people through fundraisers, community gatherings, and with their farm animals.
Touk is also an avid farmer with an herbal labyrinth, a quarter acre with veggies grown through companion planting, and 7 chickens, 2 goats, 2 kittens, a grumpy chihuahua named Neko, and ian ncredible partner, Jeevan.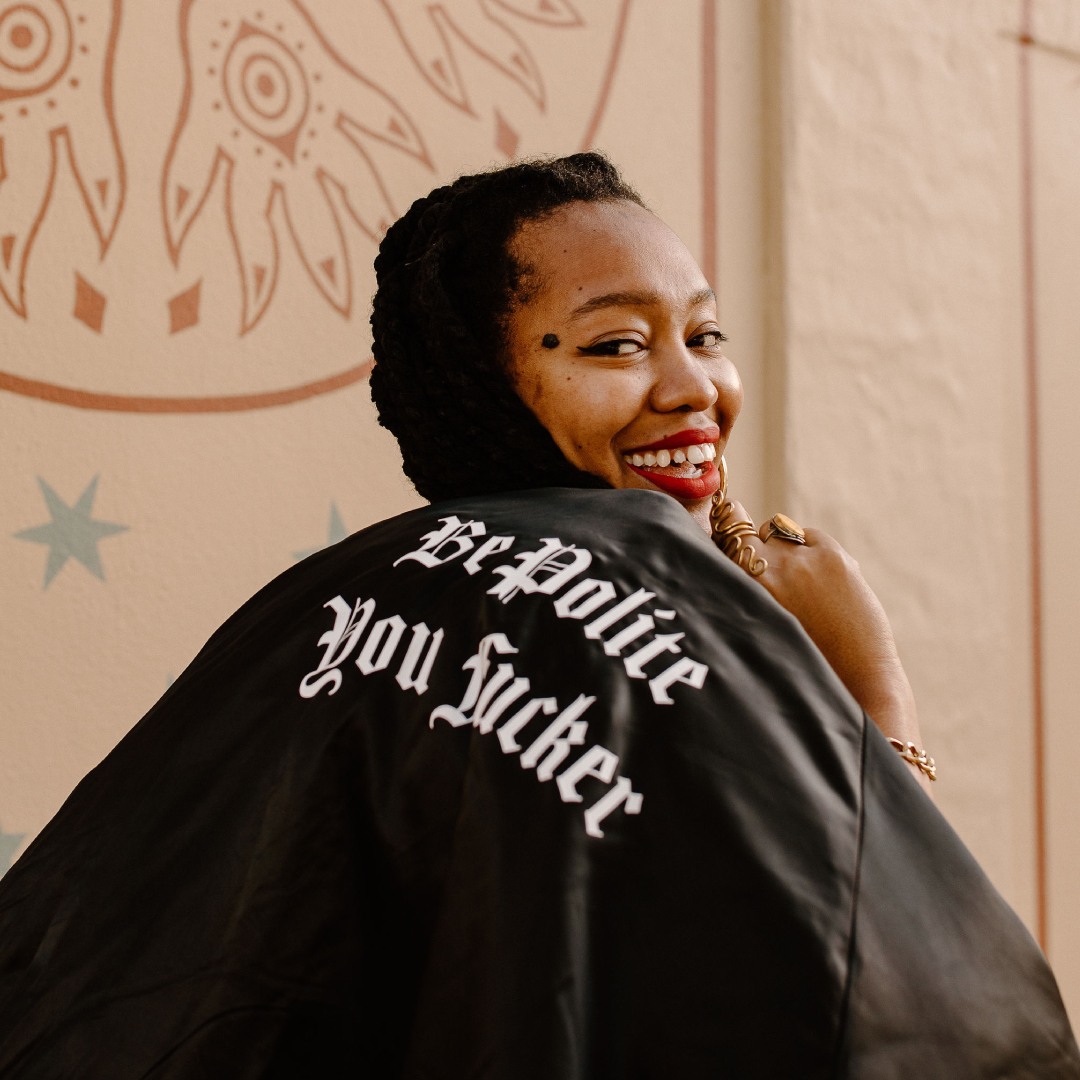 Ruby Joy White, moderator
(She / Prince)
Ruby Joy White (b. 1988, Denver, CO; Prince/She) is a stylish, 30-something sapphically-inclined, writer-violinist-dancer-Sagittarius-TOMBOY, based in Portland, OR. A radical imaginist, Prince is a cultural curator, and plans and executes creative events, art talks, festivals, and installations that center People of Color and all their intersections. Additionally, Prince is a sociologist, hosts conversations on equity in creative spaces, engages with youth, and has a background in the academy. She is a content writer and editor for Art for Ourselves, a creative essayist, and a consultant for anti-racist and queer equity work, organizational structure, and strategic planning.
Ruby curates and creates vibrant experiences that aim to transport those engaged into realms that connect the soul to the beauty and intersections of the self. Prince's work is best described as aesthetic, altar-like intimacies that tell stories, illuminate Queerness (in all its forms) and challenge the cacophony of the static norm.
Ruby holds a B.A. in Journalism, News/Editorial, and a B.A. in Sociology, Family Studies, from the University of Northern Colorado.
Portland Center Stage at The Armory is committed to identifying & interrupting instances of racism & all forms of oppression, through the principles of inclusion, diversity, equity, & accessibility (IDEA).