Improv All-Stars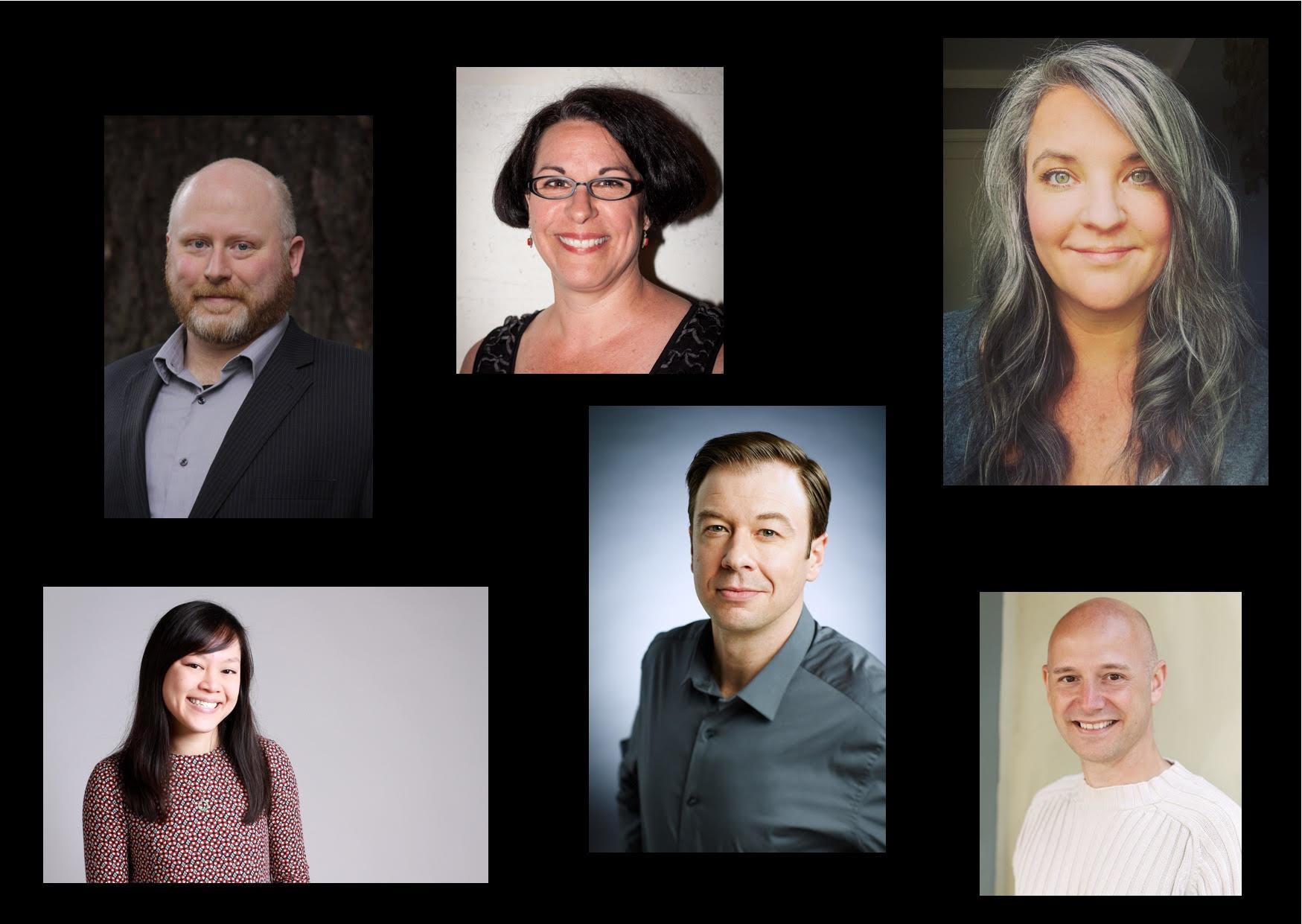 Event Details
Monday, November 5, 2018
7:30 p.m. – 9 p.m.
Ellyn Bye Studio
Over the past several years, Portland's improv scene has reached national and global recognition on the circuit. Discover for yourself as some of PDX's finest improvisers hit the stage for a one-night salute to the West Coast premiere of A Life, by Adam Bock. Improvisation inspired by the themes and ideas from Portland Center Stage's commissioned production.
Run time 90 minutes, no intermission.
Meet the All-Stars 
Beau Brousseau:
Beau has been on the improv stage since 1993. He is an ensemble member of the Brody Theater (as well as host for its popular Sunday night show, Diabolical Experiments), performs corporate and private event shows with Brainwaves Improvisational Comedy, and brings improv to business globally as a consultant with On Your Feet, LLC.
Brad Fortier:
Brad's performance and teaching career has taken him across the globe. He has performed and taught in the US, Canada, the Netherlands, Belgium, Germany, Austria, Finland, and Slovenia. Brad got his start as a member of Portland's Brody Theater from 1996 to 2012. He has a masters degree in the interdisciplinary study of the anthropology of improvised theater from PSU.  As an anthropologist, Brad continues his research on improvised theater and its social, psychological, and neurological benefits for people. He gave a talk at the 2010 Applied Improvisation Network's Conference in Amsterdam on his research, as well as AIN Portland 2009 on how the brain is affected by improvisation.
Katie Nguyen: 
Katie Nguyen writes and performs stand-up, improv, sketch, and more. She has opened for Matt Braunger, Ron Funches, has performed on Live Wire! Radio, and across the country at festivals including SF Sketchfest, Asheville, 10,000 Laughs, Out of Bounds, Stumptown, All Jane, and Bridgetown. Katie performed on the ensemble of the Brody Theater for years and is an instructor at Deep End Theater. She hosts the weekly show Earthquake Hurricane, and has twice been named one of the Portland Mercury's Geniuses of Comedy.
Lisa Brousseau:
Lisa was a long-time ensemble member at the Brody Theater, where she hosted the all-women improv jam show "Ladies DE." She can be seen on improv stages around town with the groups Gladys Kravitz, Brainwaves, Broad Selection, and Boom! She also plays the role of Mother in the production of "Two Wild Little Boys" along with her husband, Beau.
Nicholas Kessler:
Nicholas is an actor, comedian and improviser. He is the host of OPB's The Moth StorySlam and GrandSlam live storytelling shows. He has appeared in many of the filmed-in-Portland TV shows, and performs live at The Siren Theater and PCS. He is thrilled to be reprising his role as Bob Cratchit in Twist Your Dickens at The Armory this holiday season. When not on stage, Nicholas is a Communication Coach, helping local doctors and police officers increase the value of the time they spend with the people they serve.
Shelley McClendon:
Shelley is the Boss at The Siren Theater and at Bad Reputation Productions, who brought you Road House: The Play!, The Lost Boys-Live!, and Poltergeist Live! She is a founding member of the critically acclaimed improv troupe The Liberators, and currently makes things up with The Siren Theater Improv Giants in addition to performing sketch comedy with The Aces and Sedan. She has performed in improv, sketch comedy, and storytelling shows in San Francisco, Chicago, Boston, Los Angeles, and Seattle.
Note: This improv night is in tribute to A Life and will not feature any of the cast members of the show.