Perspectives Series for In the Heights with Latino Network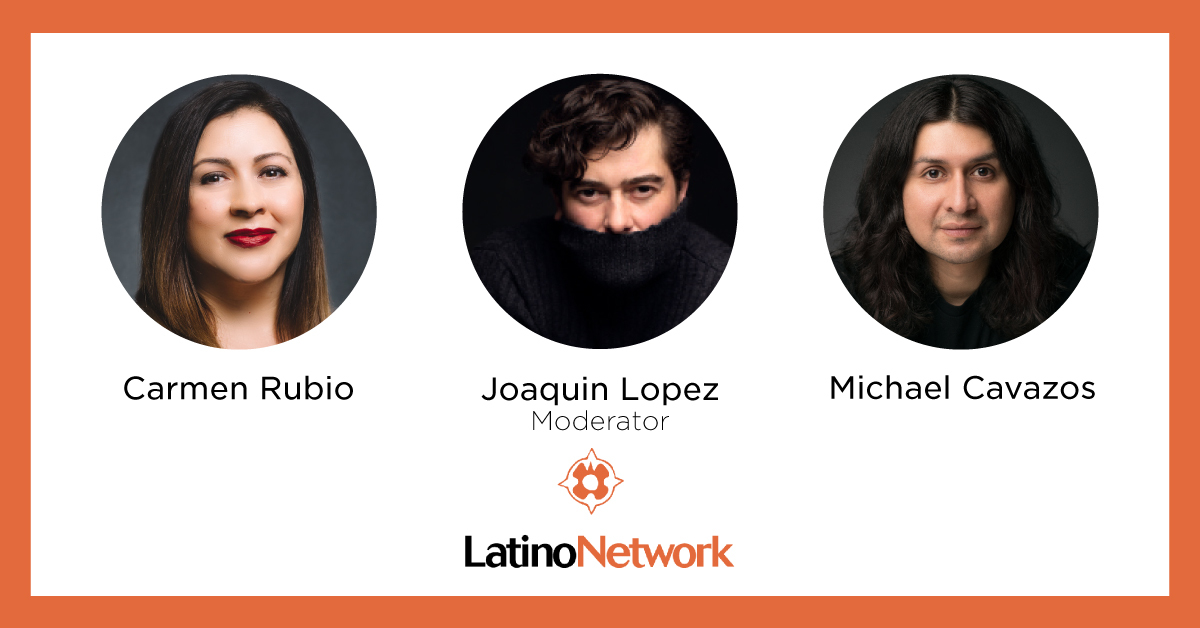 Event Details
Sunday, September 29, 2019
4:40 p.m. – 5:15 p.m.
U.S. Bank Main Stage
Please join us for a post-show talk back for In the Heights with Michael Cavazos, playwright and founding member of the all-drag sketch comedy troupe Gender Offenders, and Carmen Rubio, Executive Director at Latino Network, in conversation with moderator Joaquin Lopez, Unid@s Program Coordinator at Latino Network.
"Perspectives" discussions are a series of 1-hour post-show discussions following select weekend matinee performances of In the Heights. Hear and share personal reactions and thoughts inspired by the play, filtered through the perspectives of local artists, educators, activists and community leaders. Join us and discover how In the Heights connects directly to our community.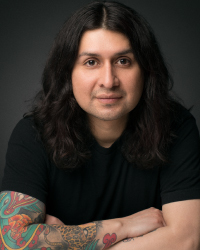 Meet Michael Cavazos
Michael Cavazos is the author of the play "Gritos y Chismesitos" and co-author of "Chic and Sassy" and "Chic and Sassy: The Higher the Hair, the Closer to God." He is a founding member of the all-drag sketch comedy troupe Gender Offenders, writing, producing and performing political sketches around ideas of identity, gender, and sexuality. His troupe performed in bars, cabarets and theatres throughout NYC and is featured in the documentary, "History in the Making: A Grassroots Fight for Marriage Equality."
Their work with Marriage Equality NY is also featured in the book, "The People's Victory" (2017). In Portland, he was most recently seen in Milagro Theatre's production of "The Mermaid Hour" by David Valdes Greenwood. He stage managed Crave Theatre's production of "Crossing," YOCTO Theatre's "Free Form," and several productions at Imago Theatre, including "Hotel Gone," "Medea," "Savage/Love," "La Belle," and "Hughie." A member of Latinx Pride, he has produced the festival line-up for the last three years. You can also hear Michael deejaying every Wednesday on opbmusic.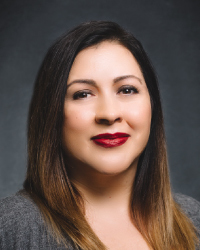 Meet Carmen Rubio
Carmen joined Latino Network as the Executive Director in 2009. Prior to this, Carmen served on staff for former Multnomah County Commissioner Serena Cruz Walsh, former Portland Mayor Tom Potter, and Portland City Commissioner Nick Fish.
Carmen currently serves on the boards of the Oregon Shakespeare Festival, Coalition of Communities of Color and the University of Oregon Alumni Association.  She also serves as an appointed Commissioner on the State of Oregon's Higher Education Coordinating Commission and the Pioneer Courthouse Square Board of Trustees. She is a 2015 Marshall Memorial Fellow, an American Leadership Forum of Oregon Fellow, and a member of the International Women's Forum.  
 
She is a recipient of Portland Business Journal with a 2018 Woman of Influence award, and has been recognized by Portland Monthly's as 2013's 50 Most Influential People. She has also received Hispanic Chamber's BRAVO Award for Leadership, and the Center for Women's Leadership Nonprofit Leadership Award.

Carmen earned a B.A. in Political Science from University of Oregon and enrolled for two years of graduate studies at the University of Washington, School of Communications. In 2015 she earned a certificate from the Center for Juvenile Justice Reform at Georgetown University.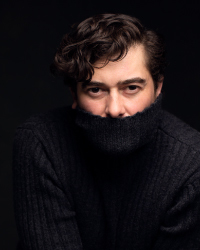 About Joaquin Lopez
Joaquin Lopez is currently an Arts Producer for Latino Network where he produces Ollin: Social Justice Film Series, Voz Alta, and Festival Latino with Portland Parks and Recreation/Summer Free For All. He also coordinates Latino Network's statewide Latino leadership program UNID@S. 

Previosuly, he served as the Arts & Culture Manager at Latino Network from 2015- 2018 designing after school arts programs and cultural events. He is a recipient of the Bridge Award from Business for Culture and the Arts and was the first recipient of the Espiritu Award presented by Milagro Theatre. He is also the oldest son of the Lopez family who for nineteen years has run La Bonita Mexican restaurant in the Alberta Arts District in Portland, Oregon.
Joaquin received a B.F.A. in Theatre Arts from Southern Oregon University and a Masters in Counseling from Portland State University. Joaquin is a Licensed Professional Counselor Intern with the State of Oregon and a Nationally Certified Counselor. He runs a private practice in the Irvington Neighborhood.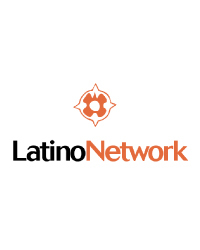 About Latino Network
Latino Network was founded in 1996 by community leaders who grew concerned about the lack of adequate resources to meet the needs of the growing Latino community. Since that time, it has evolved to become an organization that also encompasses transformational programs aimed at educating and empowering Multnomah County Latinos. Low achievement scores, youth violence and high drop out rates undermine the Latino community's potential. They aim to address these issues by promoting early literacy, encouraging parent involvement, working with gang-involved and adjudicated youth and families, and providing academic support and activities to high school aged youth. They also build leadership capacity for youth and adults.