Freestyle D&D with Christian Cheker
Play a game of imagination where anything is possible ... as long as the roll of the die allows it. Audience volunteers play as heroes, villains and monsters in an epic quest for glory! No rules, no character sheets, anyone can play!
Admission is donation based, pay what you will!
Sunday, September 30
6:00 p.m. – 7:30 p.m.
Rehearsal Hall
FREE
About Freestyle D&D
Freestyle D&D is an audience-participation role-playing game, played live in front of a crowd. This is a very simplified version of the Dungeons & Dragons role-playing game, where audience members are chosen to play as heroes to battle villains and monsters. There are no rule books and no character sheets, so anyone can play, regardless of experience.  The game is run by Christian Cheker, who has hosted the event at comic conventions around the country for the past 5 years, including Rose City Comic Con right here in Portland for the past two years. Learn more at facebook.com/FreestyleDD
Next Event: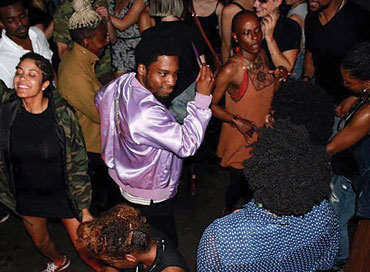 Happy Hour with Y.G.B. Portland
Previous Event: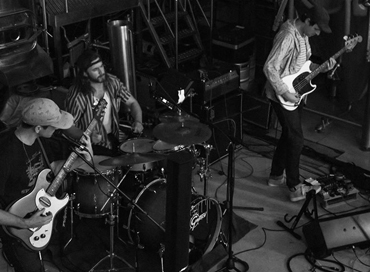 Sofar Sounds Portland, OR
See All Events
Close
Sep

23

Su

A few seats

Sep

23

Su

Available

Sep

25

Tu

Available

Sep

26

We

Available

Sep

27

Th

A few seats

Sep

27

Th

Available

Sep

28

Fr

Available

Sep

29

Sa

Available

Sep

29

Sa

Available

Sep

30

Su

A few seats

Oct

02

Tu

Available

Oct

03

We

Available

Oct

04

Th

A few seats

Oct

04

Th

Available

Oct

05

Fr

Available

Oct

06

Sa

Available

Oct

09

Tu

Available

Oct

10

We

Available

Oct

11

Th

A few seats

Oct

12

Fr

Available

Oct

14

Su

Available

Oct

16

Tu

Available

Oct

17

We

Available

Oct

18

Th

A few seats

Oct

19

Fr

Available

Oct

20

Sa

Available

Oct

20

Sa

Available

Oct

24

We

Available

Oct

25

Th

A few seats

Oct

26

Fr

Available

Oct

28

Su

Available
A Life

Sep 29 – Nov 11
Sep

29

Sa

A few seats

Sep

30

Su

Available

Oct

02

Tu

A few seats

Oct

03

We

A few seats

Oct

04

Th

A few seats

Oct

05

Fr

A few seats

Oct

06

Sa

Available

Oct

07

Su

A few seats

Oct

09

Tu

Available

Oct

10

We

Available

Oct

12

Fr

Available

Oct

14

Su

A few seats

Oct

16

Tu

Available

Oct

17

We

Available

Oct

19

Fr

Available

Oct

20

Sa

A few seats

Oct

23

Tu

Available

Oct

24

We

Available

Oct

26

Fr

Available

Oct

28

Su

Available

Oct

31

We

Available

Nov

01

Th

Available

Nov

01

Th

Available

Nov

02

Fr

Available

Nov

03

Sa

Available

Nov

04

Su

Available

Nov

04

Su

Available

Nov

07

We

Available

Nov

08

Th

Available

Nov

08

Th

Available

Nov

09

Fr

Available

Nov

10

Sa

Available

Nov

10

Sa

Available

Nov

11

Su

Available
Performance Times
Evenings: Tuesdays – Sundays at 7:30 p.m.*
Matinees: Saturdays and Sundays at 2 p.m., Thursdays at noon*
Accessibility