Livestream concert featuring Joe Kye and Niema Lightseed
Event Details
Thursday, September 3, 2020
7 p.m. – 8 p.m. PDT
Online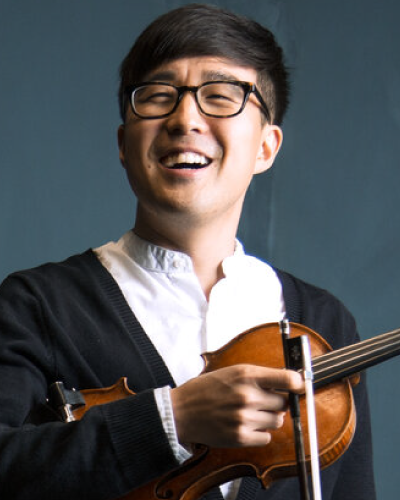 About Joe Kye
Born in Korea and raised in Seattle, Indie String Pop violinist- looper and vocalist Joe Kye has drawn rave reviews since launching his career, "discharging world[s] of emotion" and delivering "divine messages" with his lush string loops and eclectic style (Guitar World). Drawing upon his migrant upbringing, Kye blends indie-rock, jazz, classical, and pop to create a unique sound that "leaves everyone in awe" (SN&R). With his innovative use of digital effects and looping, Kye weaves together diverse textures, catchy melodies, and rich, "song-bird sweet voice" (PopMatters) to create songs that groove, uplift, and empower listeners: "A single violinist...one mesmerizing symphony" (Sacramento Bee). A powerful storyteller with an inclusive sense of humor, Joe's performances weave his immigrant narrative through his show, inspiring audiences to compassion and empathy in these divisive times: "…the American dream as it should be, [with] Kye reaching across the divide with music to try and heal it - for everyone" (PopMatters). Audiences will "learn about life as an Asian-American" (New York Times).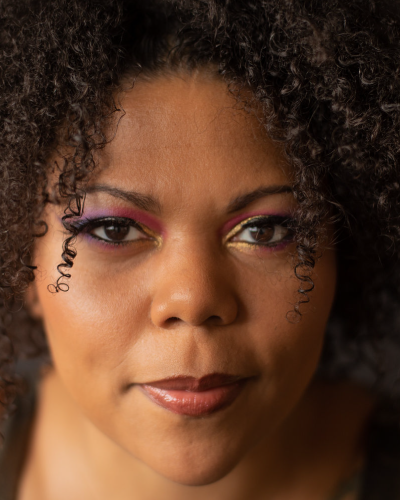 About Niema Lightseed
Niema Lightseed is a poet and priestess of the new paradigm dedicated to transforming oppression through art, embodiment education, linguistic analysis, and ritual. Her poetry evokes the transformative power of art and reveals the beauty at the marrow of life.
Portland Center Stage at The Armory is committed to identifying & interrupting instances of racism & all forms of oppression, through the principles of inclusion, diversity, equity, & accessibility (IDEA).