Online Book Club with Willamette Writers for Howards End
Event Details
Monday, April 13, 2020
7 p.m. – 8 p.m.
Online via the Willamette Writers Facebook page
Join Willamette Writers for a special online book club discussing and celebrating the novel Howards End by E.M. Forster. Playwright Caroline Hewitt will be joining the discussion to talk about her work adapting the book for the stage.

The book club meets online, and is free and open to anyone. You don't have to have finished the book, but be prepared for spoilers if you haven't.

The information for logging in will be posted the day before on the Facebook event page, so stay tuned!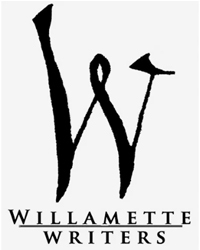 About Willamette Writers
Willamette Writers is the largest writers organization in the Pacific Northwest. Writers of all genres and at all stages of their careers come to our meetings, annual conference, and workshops to connect with their community, develop their craft, and advance their career.
Across the state of Oregon, you will find a tightly knit community of writers who love working together to tell our stories and build our scenes: on paper, on the screen, and in front of the mic.