"Otto Frank" by Roger Guenveur Smith
Event Details
Saturday, July 27, 2019
4 p.m.
U.S. Bank Main Stage
Roger Guenveur Smith has been inspired by Otto Frank, father of diarist Anne Frank, to create a solo performance informed by both tragedy and triumph. As a steward of his daughter's legacy, Frank navigated loss, adolescent ambition, and the criticism of those who questioned his motivations, the authenticity of the diary, and even the Holocaust itself. How does one simultaneously serve the living and the dead, and at what cost? Smith interrogates our present moment through a rigorous examination of our not-so-distant past.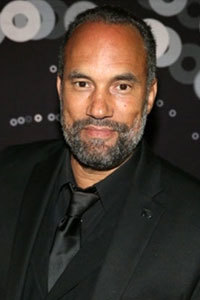 Roger Guenveur Smith
Roger adapted his Obie Award-winning solo show A Huey P. Newton Story into a Peabody Award-wining telefilm, and his Bessie Award-winning Rodney King is currently streaming on Netflix. For the 2018 Douglass Bicentennial, Smith toured his signature show Frederick Douglass Now. This season, he created and performed Portrait of Charles White for the White Centennial Retrospective at the Los Angeles County Museum of Art. Also among his history-infused performances for the stage are studies of iconoclast artists Jean-Michel Basquiat and Simon Rodia, baseball greats Juan Marichal and John Roseboro, Christopher Columbus and Bob Marley, as well as intimate travelogues of Iceland and Philadelphia. With New Orleans native Mark Broyard, he created and continues to play the acclaimed Inside the Creole Mafia. Roger studied at Yale University and Occidental College, and has taught at both institutions, as well as CalArts, where he directs his Performing History Workshop.