JAW Press Play: Dance Performance by Latoya Lovely
Event Details
Friday, July 23, 2021
6:30 p.m. – 7:30 p.m. PDT
Main Lobby or Online
A live dance performance by visual artist and dancer Latoya Lovely, inspired by the song "Livin' In The Light" by the Portland-based vocalist Onry.
Join us in person at The Armory, or watch the performance online!
Performed in the main lobby (no ticket needed, masks required).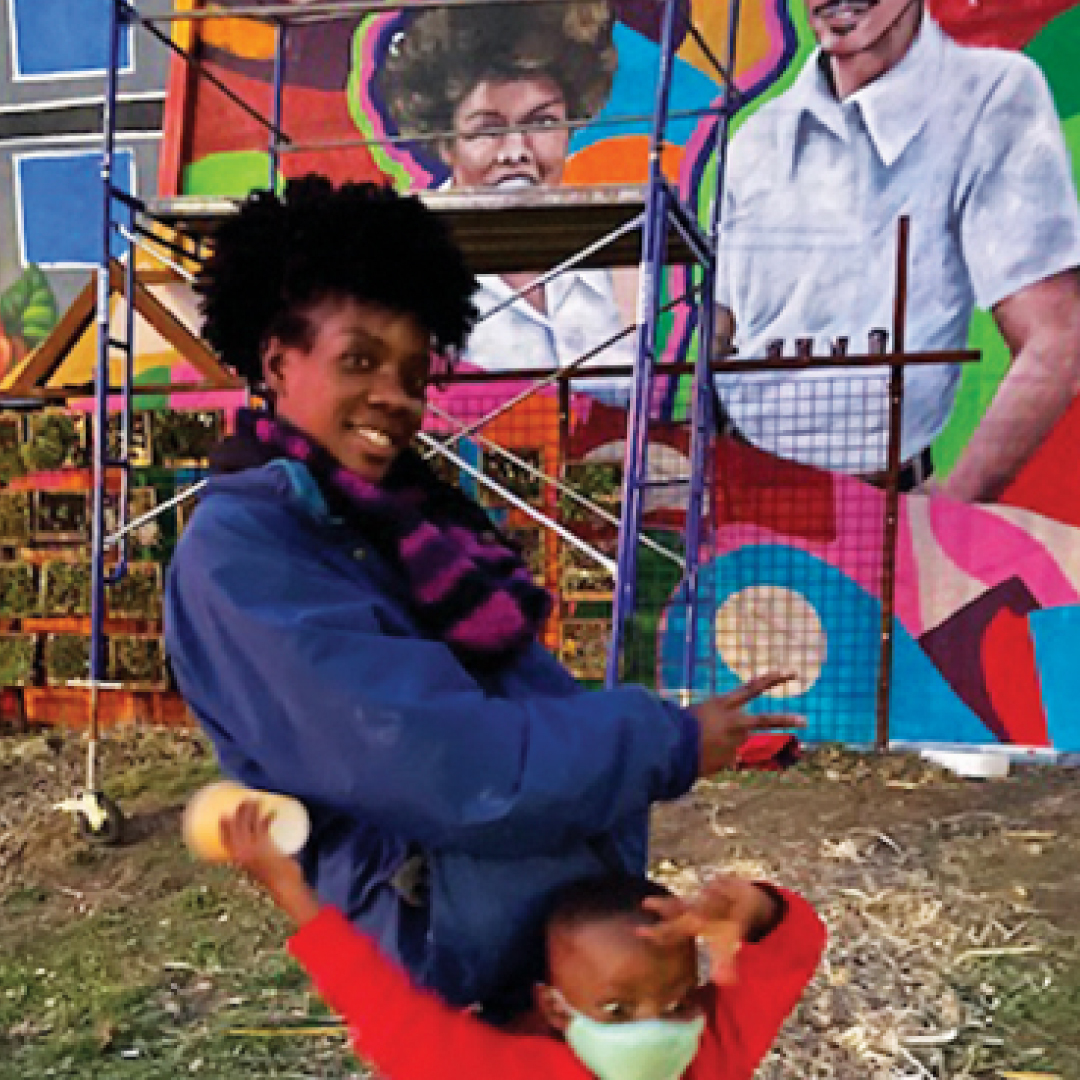 Meet Latoya Lovely
Latoya Lovely works in Special Education, she is also a professional dancer. Lovely is a self-taught painter and muralist who has been drawing ever since she was a kid. When her heart would skip a beat to find a clean, blank space on the back of her schoolwork, even if it meant being reprimanded because she wasn't doing her "schoolwork."

Empowerment and emotional well-being speak to the viewer from her paintings. She creates so that her son, and her brothers, and sisters around the world can be reminded of their magic. As a Black woman, she deals with colorism, a form of racism where those with lighter skin, and European features are given preference over those with darker skin. Her work explodes triumphant from these societal chains. 
Follow her on Instagram at @llovely01. llovely.artspan.com
Portland Center Stage is committed to identifying & interrupting instances of racism & all forms of oppression, through the principles of inclusion, diversity, equity, & accessibility (IDEA).