Public Finance Workshop: Oregon's Revenue System
Event Details
Wednesday, October 28, 2020
6 p.m. – 8 p.m. PDT
Online
Please join us for a special civic engagement event exploring public finance and Oregon's revenue system. This event is hosted by Y.G.B. Portland and will feature Oregon House District 36 Representative Akasha Lawrence Spence and Oregon's Legislative Revenue Officer Chris Allanach. Participants will gain a deeper understanding of Oregon's legislative process and budget, offering the opportunity to ask your burning questions and hear from other constituents. 
This event is free and open to the public and will be streamed live at the PCS Links on Youtube, Facebook, and Twitch.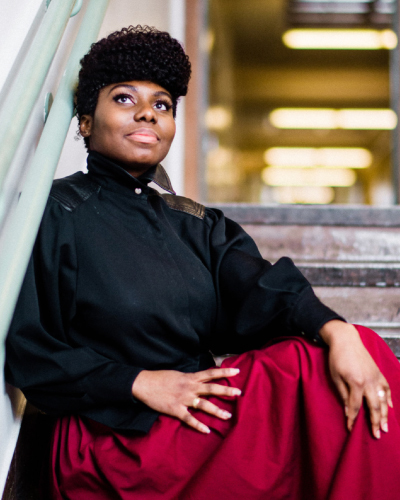 About Representative Akasha Lawrence Spence
Serving House District 36, Portland's West Side, in the Oregon House of Representatives, Akasha Lawrence Spence aims to help you navigate the legislative process. It is her goal to ensure that every constituent knows how their legislature works and is engaged in the measures affecting their daily lives. Her office hosts digital information sessions, workshops, and town halls to this end, and loves to hear from the public about any suggestions on how to get us all there.

She encourages everyone to stop by her office at the Capitol in Salem when you visit during any legislative session. Meeting with constituents, hearing personal stories, and listening to people advocate for the needs of fellow community members is one of the most rewarding parts of the job according to Akasha.
Portland Center Stage at The Armory is committed to identifying & interrupting instances of racism & all forms of oppression, through the principles of inclusion, diversity, equity, & accessibility (IDEA).