Script Session with Marissa and Chip: Hair
Event Details
Wednesday, July 1, 2020
12 p.m. – 12:45 p.m.
Online (Zoom)
For this session, we'll be joined by Hair Director, James Vasquez and local Actor, Eric Little!
Join us for this series of rich discussions around plays we love, led by Marissa Wolf and Chip Miller. Investigate the playwrights' use of language, imagery, and structure. Discover the script's resonance and relevance right now. All you need to participate is a love of theater!
Advance registration is required to join the zoom session (limited spaces available).
Tony Award for Best Revival of a Musical, 2009
Tony Award nomination for Best Musical, 1969 
Don't miss the sensational rock musical that gave voice to the joyous spirit and raging rebellion of the 1960s! More than fifty years later, the show still resounds with a spectacular cry for lifting up our collective voices. A group of young, idealistic friends is thrown into chaos when one of their own is drafted to fight in the Vietnam War. Featuring the exuberant anthems "Aquarius" and "Let the Sunshine In," Hair's themes of protest and celebration will have you dancing in your seat.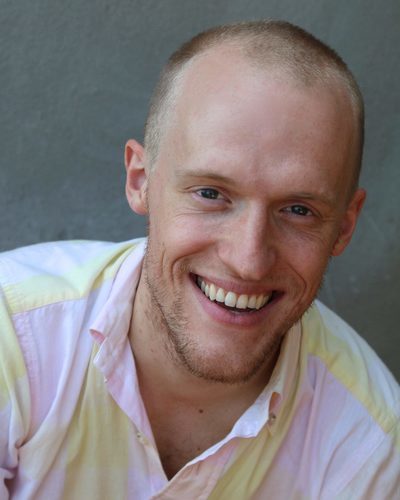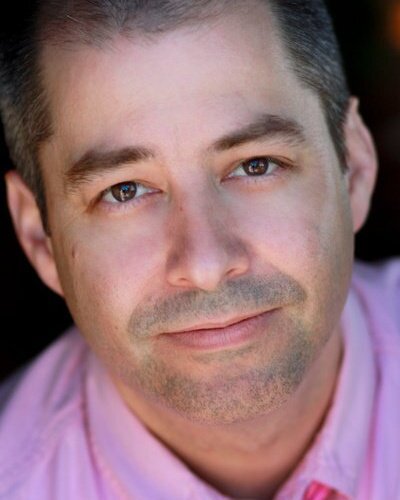 James Vasquez, Director
James Vásquez is a San Diego based director.  Recently with the Old Globe, he directed the west coast premieres of Tiny Beautiful Things and Hurricane Diane, as well as the world premiere of American Mariachi.  Additionally with the Globe, he directs the annual production of Dr. Seuss' How the Grinch Stole Christmas, among others.  He won the SD Critics Circle Awards for his productions In The Heights and Sweeney Todd.  His other recent directing/choreography credits include work at Dallas Theatre Center, Denver Center for the Performing Arts, Children's Theatre Company, as well as developmental workshops at La Jolla Playhouse and Goodspeed Musicals.  Mr. Vásquez is an amateur gardener, lover of dogs, and graduate of The Juilliard School.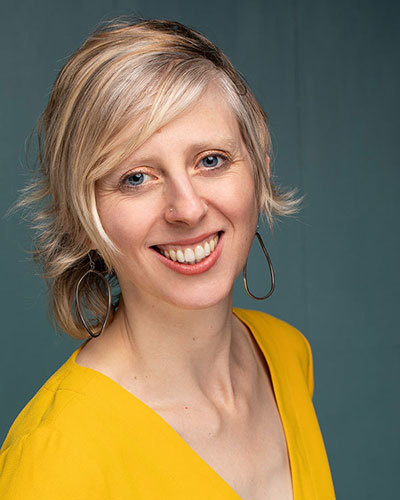 Marissa Wolf, Artistic Director
Marissa is currently in her second season as artistic director of Portland Center Stage at The Armory, where she recently directed The Curious Incident of the Dog in the Night-Time and Miss Bennet: Christmas at Pemberley. Marissa previously served as associate artistic director/new works director at Kansas City Repertory Theatre and artistic director of Crowded Fire Theater in San Francisco. Select directing credits include Fire in Dreamland by Rinne Groff (The Public Theater; world premiere at KCRep); Man in Love by Christina Anderson and The Curious Incident of the Dog in the Night-Time by Simon Stephens (KCRep); 77% by Rinne Groff (San Francisco Playhouse); Precious Little by Madeleine George (Shotgun Players); The Lily's Revenge (Act II) by Taylor Mac (Magic Theatre); and The Late Wedding by Christopher Chen (Crowded Fire). She's been nominated for Best Director by Broadway World San Francisco and the Bay Area Critics Circle. Marissa held the Bret C. Harte Directing Fellowship at Berkeley Repertory Theatre and has a degree in drama from Vassar College, with additional training from the Royal Academy of Dramatic Art in London.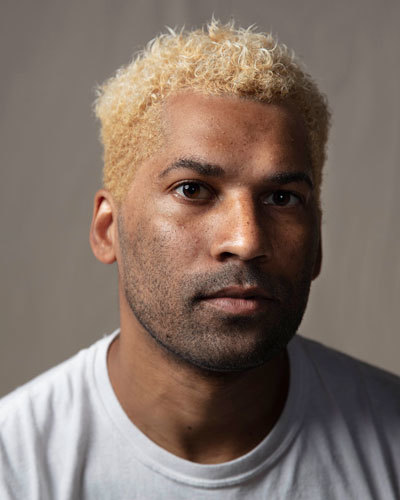 Chip Miller, Associate Producer
Chip is a director and producer, currently in the role of associate producer at Portland Center Stage at The Armory. They were previously the artistic associate/resident director at Kansas City Repertory Theatre. Directing: Hedwig and the Angry Inch and the world premiere of Redwood (Portland Center Stage at The Armory); School Girls; Or, The African Mean Girls Play, Welcome to Fear City, Sex with Strangers, A Raisin in the Sun (Kansas City Repertory Theatre); Becoming Martin by Kevin Willmott (world premiere, The Coterie Theatre); dwb: driving while black (Lawrence Arts Center); 4:48 Psychosis (The Buffalo Room). Chip has developed work with playwrights including Kevin Willmott, Kara Lee Corthron, Brittany K. Allen, Catherine Trieschmann, Darren Canady, Andrew Rosendorf, Michelle T. Johnson, and Michael Finke. They have developed work at The William Inge Theater Festival, NYU Steindhard's New Plays for Young Audiences, Portland Center Stage at The Armory's JAW, Orlando Shakes' Playfest, Midwest Dramatists Center, and Kansas City Repertory Theatre's OriginKC: New Works Festival. Education: B.F.A., NYU Tisch School of the Arts.