Script Session with Marissa and Chip: The Elaborate Entrance of Chad Deity
Event Details
Wednesday, June 3, 2020
12 p.m. – 12:45 p.m. PDT
Online (Zoom)
For this session, we'll be joined by Artists Repertory Theatre's Artistic Director Dámaso Rodríguez and local actor Francisco Garcia!

Join us for this series of rich discussions around plays we love, led by Marissa Wolf and Chip Miller. Investigate the playwrights' use of language, imagery, and structure. Discover the script's resonance and relevance right now. All you need to participate is a love of theater!
Advance registration is required to join the zoom session (limited spaces available).
Purchase this play on Amazon
Purchase this play from Concord Theatricals
Reading the script is not necessary to participate in the discussion. 
About The Elaborate Entrance of Chad Diety by Kristoffer Diaz
Pulitzer Prize finalist 2010, winner of the Obie for Best New American Play 2011, winner of the National Latino Playwriting Award 2008, winner of the NYT Outstanding Playwright Award 2011
This comic powerslam of a play tackles racism and geopolitics through drop-kicking humor and the thrilling spectacle of pro wrestling. Macedonio "The Mace" Guerra is a "jobber" — the guy who loses to make the champions look good. Hoping for his ticket to the big time, he partners with a charismatic, trash-talking Indian kid from Brooklyn, who's the perfect foil to help him take on the all-American champ, Chad Deity. But the rivalry is used to exploit racial stereotypes in the name of ratings and all three men find themselves fighting for much more than the championship title.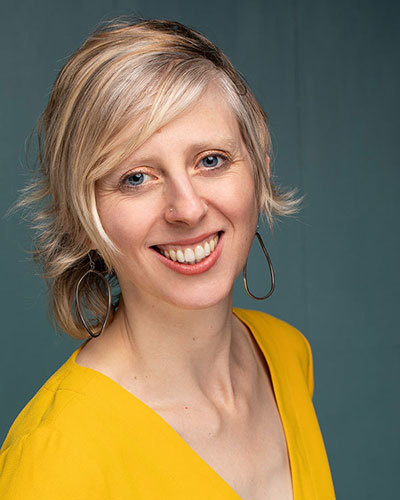 Marissa Wolf, Artistic Director
Marissa is currently in her second season as artistic director of Portland Center Stage at The Armory, where she recently directed The Curious Incident of the Dog in the Night-Time and Miss Bennet: Christmas at Pemberley. Marissa previously served as associate artistic director/new works director at Kansas City Repertory Theatre and artistic director of Crowded Fire Theater in San Francisco. Select directing credits include Fire in Dreamland by Rinne Groff (The Public Theater; world premiere at KCRep); Man in Love by Christina Anderson and The Curious Incident of the Dog in the Night-Time by Simon Stephens (KCRep); 77% by Rinne Groff (San Francisco Playhouse); Precious Little by Madeleine George (Shotgun Players); The Lily's Revenge (Act II) by Taylor Mac (Magic Theatre); and The Late Wedding by Christopher Chen (Crowded Fire). She's been nominated for Best Director by Broadway World San Francisco and the Bay Area Critics Circle. Marissa held the Bret C. Harte Directing Fellowship at Berkeley Repertory Theatre and has a degree in drama from Vassar College, with additional training from the Royal Academy of Dramatic Art in London.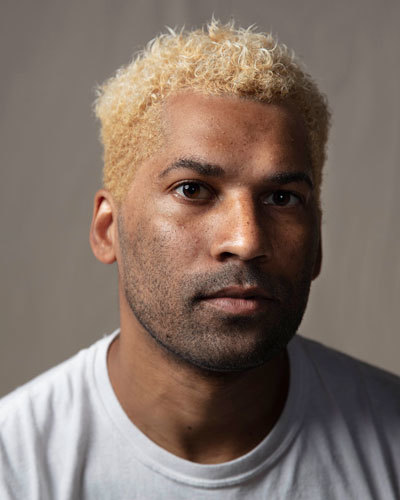 Chip Miller, Associate Producer
Chip is a director and producer, currently in the role of associate producer at Portland Center Stage at The Armory. They were previously the artistic associate/resident director at Kansas City Repertory Theatre. Directing: Hedwig and the Angry Inch and the world premiere of Redwood (Portland Center Stage at The Armory); School Girls; Or, The African Mean Girls Play, Welcome to Fear City, Sex with Strangers, A Raisin in the Sun (Kansas City Repertory Theatre); Becoming Martin by Kevin Willmott (world premiere, The Coterie Theatre); dwb: driving while black (Lawrence Arts Center); 4:48 Psychosis (The Buffalo Room). Chip has developed work with playwrights including Kevin Willmott, Kara Lee Corthron, Brittany K. Allen, Catherine Trieschmann, Darren Canady, Andrew Rosendorf, Michelle T. Johnson, and Michael Finke. They have developed work at The William Inge Theater Festival, NYU Steindhard's New Plays for Young Audiences, Portland Center Stage at The Armory's JAW, Orlando Shakes' Playfest, Midwest Dramatists Center, and Kansas City Repertory Theatre's OriginKC: New Works Festival. Education: B.F.A., NYU Tisch School of the Arts.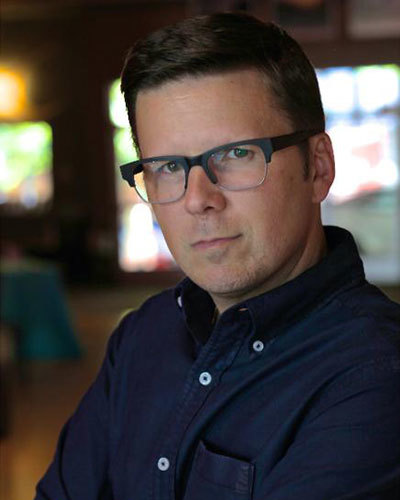 Dámaso Rodriguez, Director
Dámaso is a theatre director based in Portland, Oregon, where he serves as artistic director of Artists Repertory Theatre. Prior to joining Artists Rep, he served as the associate artistic director of the Pasadena Playhouse and a co-artistic director of Los Angeles' Furious Theatre. Dámaso is a recipient of the Los Angeles Drama Critics Circle Award, the Back Stage Garland Award, the NAACP Theatre Award, and the Pasadena Arts Council's Gold Crown Award. He was honored as a Finalist for the Zelda Fichandler Award by the SDC Foundation and was named a Knowledge Universe Rising Star by Portland Monthly. He is a member of the Stage Directors & Choreographers Society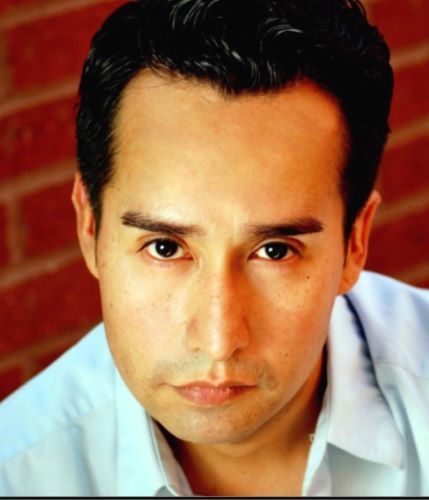 Francisco Garcia, Actor
Francisco Garcia's most recent acting credits include NBC's Grimm, IFC's Portlandia, A24 Film's Lean on Pete, E.M. Lewis' The Great Divide for Portland Shakespeare Project's Proscenium Live Festival, and JAW: A Playwrights Festival for Portland Center Stage. Other theatre's include the Mark Taper Forum, Shakespeare Center of Los Angeles, Bilingual Foundation of the Arts, East LA Repertory, Los Angeles Theatre Center, Casa 0101 Theatre, Cornerstone Theatre Company, Hudson Theatre, Artists Repertory Theatre, CoHo Theatre, Oregon Children's Theatre, and Milagro Theatre. Francisco currently teaches acting and directing at Catlin Gabel. He is a proud member of AEA and SAG/AFTRA.  
Portland Center Stage at The Armory is committed to identifying & interrupting instances of racism & all forms of oppression, through the principles of inclusion, diversity, equity, & accessibility (IDEA).