Script Session with Marissa & Chip: "Gem of the Ocean"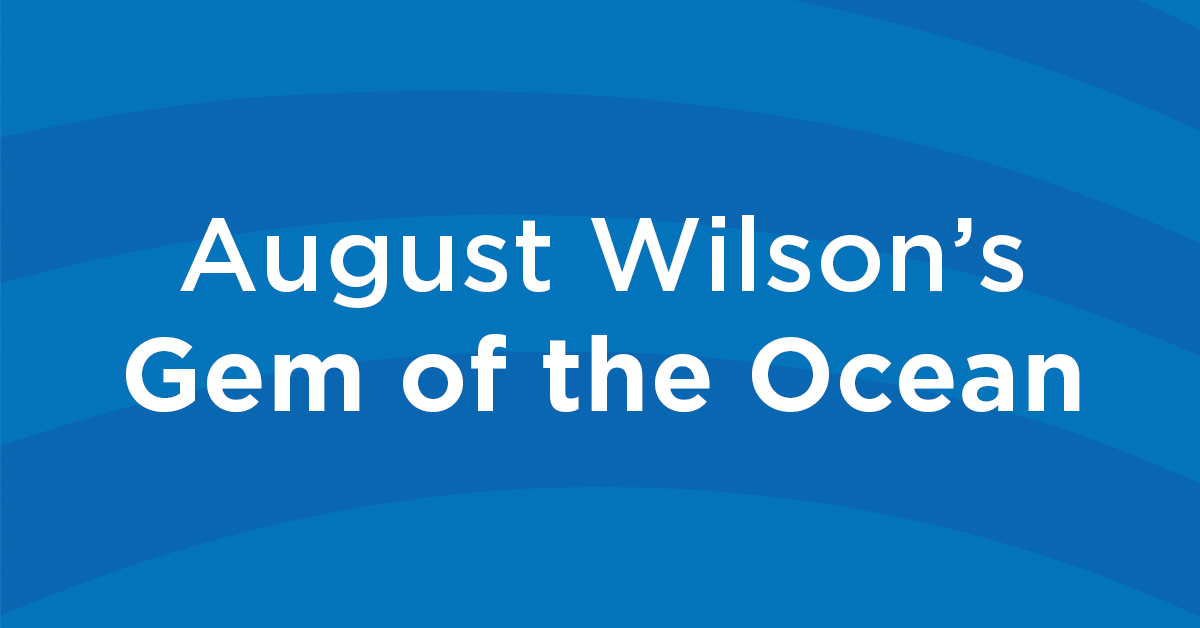 Event Details
Wednesday, May 27, 2020
12 p.m. – 12:45 p.m.
Online (Zoom)
Join us for this series of rich discussions around plays we love, led by Marissa Wolf and Chip Miller, and occasionally joined by special guest artists. Dig deep into our 2020-2021 season long before the play hits rehearsal. Investigate the playwrights' use of language, imagery, and structure. Discover the script's resonance and relevance right now. All you need to participate is a love of theater!
Advance registration is required to join the zoom session (limited spaces available).
About August Wilson's Gem of the Ocean
An iconic story of freedom, justice, and salvation from the Pulitzer Prize-winning author of Fences.
Pittsburgh, 1904: Amidst boiling racial tensions, Citizen Barlow arrives at the home of Aunt Ester, a 285-year-old healer, who helps him seek redemption from a mistake that's cost another man his life. She sends Citizen on a powerful, mystical journey to the City of Bones in the middle of the Atlantic Ocean — where he must understand the past in order to forge his own future.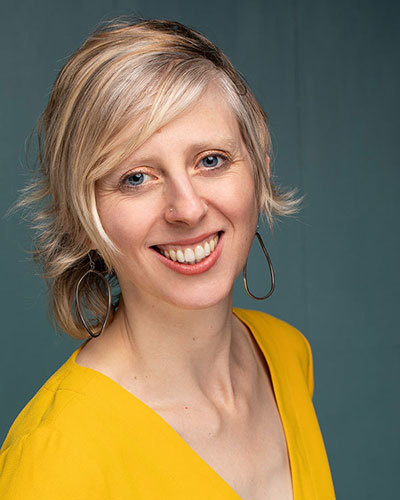 Marissa Wolf, Artistic Director
Marissa is currently in her second season as artistic director of Portland Center Stage at The Armory, where she recently directed The Curious Incident of the Dog in the Night-Time and Miss Bennet: Christmas at Pemberley. Marissa previously served as associate artistic director/new works director at Kansas City Repertory Theatre and artistic director of Crowded Fire Theater in San Francisco. Select directing credits include Fire in Dreamland by Rinne Groff (The Public Theater; world premiere at KCRep); Man in Love by Christina Anderson and The Curious Incident of the Dog in the Night-Time by Simon Stephens (KCRep); 77% by Rinne Groff (San Francisco Playhouse); Precious Little by Madeleine George (Shotgun Players); The Lily's Revenge (Act II) by Taylor Mac (Magic Theatre); and The Late Wedding by Christopher Chen (Crowded Fire). She's been nominated for Best Director by Broadway World San Francisco and the Bay Area Critics Circle. Marissa held the Bret C. Harte Directing Fellowship at Berkeley Repertory Theatre and has a degree in drama from Vassar College, with additional training from the Royal Academy of Dramatic Art in London.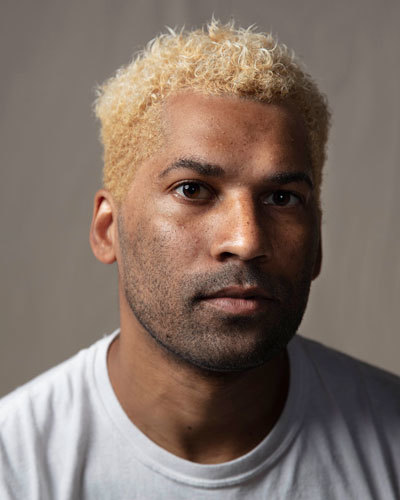 Chip Miller, Associate Producer
Chip is a director and producer, currently in the role of associate producer at Portland Center Stage at The Armory. They were previously the artistic associate/resident director at Kansas City Repertory Theatre. Directing: Hedwig and the Angry Inch and the world premiere of Redwood (Portland Center Stage at The Armory); School Girls; Or, The African Mean Girls Play, Welcome to Fear City, Sex with Strangers, A Raisin in the Sun (Kansas City Repertory Theatre); Becoming Martin by Kevin Willmott (world premiere, The Coterie Theatre); dwb: driving while black (Lawrence Arts Center); 4:48 Psychosis (The Buffalo Room). Chip has developed work with playwrights including Kevin Willmott, Kara Lee Corthron, Brittany K. Allen, Catherine Trieschmann, Darren Canady, Andrew Rosendorf, Michelle T. Johnson, and Michael Finke. They have developed work at The William Inge Theater Festival, NYU Steindhard's New Plays for Young Audiences, Portland Center Stage at The Armory's JAW, Orlando Shakes' Playfest, Midwest Dramatists Center, and Kansas City Repertory Theatre's OriginKC: New Works Festival. Education: B.F.A., NYU Tisch School of the Arts.