The Dramatist's Toolbox with Matthew B. Zrebski
Event Details
Saturday, November 16, 2019
10 a.m. – 1 p.m.
Saturday, November 23, 2019
10 a.m. – 1 p.m.
Saturday, December 7, 2019
10 a.m. – 1 p.m.
Saturday, December 14, 2019
10 a.m. – 1 p.m.
The Armory Conference Room
Sorry, this event is SOLD OUT.
The class meets for four (4) Saturdays 11/16 – 12/14
no class on 11/30
Designed as an intro for the beginner or as a brush-up for the seasoned writer, this course focuses heavily on tools that will spark ideas on both what to write and how to write.  Writer's block will never again be an excuse as numerous prompts and brainstorming exercises get introduced to keep the ideas flowing.  Each writer will end this course with a minimum of two, ten-minute plays.  They will also walk out with a notebook of exercises for future reference.  No preparation is required.  All material will be developed and written in class.  Bringing an electronic device that can connect to the internet will be helpful so as to access online tools during the class.

The classes meet 10:00a – 1:00p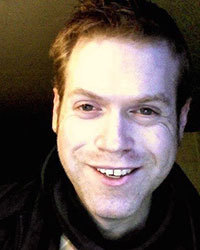 Matthew B. Zrebski

Matthew is a founding member of Playwrights West and has had numerous original plays produced locally and nationally. As Portland Center Stage at The Armory's resident teaching artist, Matt serves as lead instructor for the Visions & Voices high school residency program and frequently leads adult playwriting workshops. He is a two-time recipient of the Rosenfield Playwriting award and has won Drammy Awards for his scripts To Cape and Ablaze: an a cappella musical thriller. He has been a guest instructor for Portland Actors Conservatory and Literary Arts' Writers in the Schools program. He holds a B.F.A. in acting, directing, and playwriting from Southern Methodist University.