A Language of Their Own by Chay Yew, reading with Theatre Diaspora
August 1, 2016



by Award-Winning Playwright Chay Yew
MediaRites' Theatre Diaspora presents
at Portland Center Stage , Sep 10 at 7:30 p
and Portland Actors Conservatory, Sep 18 at 2 p
With funding support by a grant from The Equity Foundation,
Chay Yew's A Language of Their Own focuses on Oscar and Ming who had been together for four years. They break up after Oscar is diagnosed with AIDS, however, neither is able to let the other go completely. Both begin relationships with new boyfriends and find navigating these relationships just as complicated as when they were together – like learning and creating the nuances of a new language.

NOTE: The play contains strong sexual language and situations so parental discretion for minors is advised.
Theatre Diaspora will perform two staged readings of A Language of Their Own, directed by Andrew Klaus-Vineyard, co-artistic director at defunkt theatre)with associate director Samson Syharath, at The Armory (128 NW 11thAvenue, Portland) on Saturday, September 10 at 7:30 p.m.and at Portland Actors Conservatory, (1436 SW Montgomery St., Portland) on Sunday, September 18 at 2:00 p.m. Tickets are $10 for general seating and $5 for Oregon Trail cardholders, students and AIDS Walk participants (provide registration). Tickets are available for purchase now at PCS.org for the Sep 10 show and at www.brownpapertickets.com/ for the Sep 18 show.
The Portland production is produced by Wynee Hu with co-producers Samson Syharath and Alex Haslett, all producing ensemble members of Theatre Diaspora. The cast is comprised of local actors: Jess Ford, Ming Young, Samson Syharath, and Ken Tang. Paige Rogers is the stage manager for this production.
$10 ($5 Student and AIDS Walk Participant tickets available with proof of I.D.)
Use the Promo Code "DIASPORA" for $10 off a ticket to Hold These Truths!*
*Not valid on previously purchased tickets, student tickets or in combination with other discounts. Subject to availability.

About Chay Yew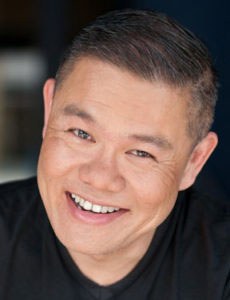 Chay Yew, playwright and artistic director of Victory Gardens Theater in Chicago, is a recipient of the Obie and DramaLogue Awards for Direction. His productions have been cited by the Los Angeles Times and New York Times as one of the "Ten Best Productions of the Year;" Seattle Times and Strangers' Best Achievement in Theatre; and was named Best Director by Seattle Post-Intelligencer. He has directed world premieres by playwrights Jose Rivera, Naomi Iizuka, Kia Corthron, Julia Cho, David Adjmi and Jessica Goldberg, and performance artists Rha Goddess, Universes, Alec Mapa, Sandra Tsing Loh and Brian Freeman.
Yew is the recipient of the London Fringe Award for Best Playwright and Best Play, George and Elisabeth Marton Playwriting Award, GLAAD Media Award, Asian Pacific Gays and Friends' Community Visibility Award, Made in America Award, AEA/SAG/AFTRA 2004 Diversity Honor, and Robert Chesley Award; he has received grants from the McKnight Foundation, Rockefeller MAP Fund and the TCG/Pew National Residency Program.
About Media Rites' Theatre Diaspora

Theatre Diaspora is Oregon's only professional Asian American/Pacific Islander (AAPI) theatre company, committed to portraying authentic AAPI cultural, historical, and social perspectives to reach broad audiences. By strongly advocating through compelling performances and post-show discussions, we are bridging communities to foster inclusion, social-awareness, and open conversations on race and cultural diversity – celebrating the AAPI experience. Theatre Diaspora is a project of Media Rites, an award-winning non-profit organization focused on cultural diversity by providing voices to the unheard.
Portland Center Stage is committed to identifying & interrupting instances of racism & all forms of oppression, through the principles of inclusion, diversity, equity, & accessibility (IDEA).