The Original Armory Time Capsule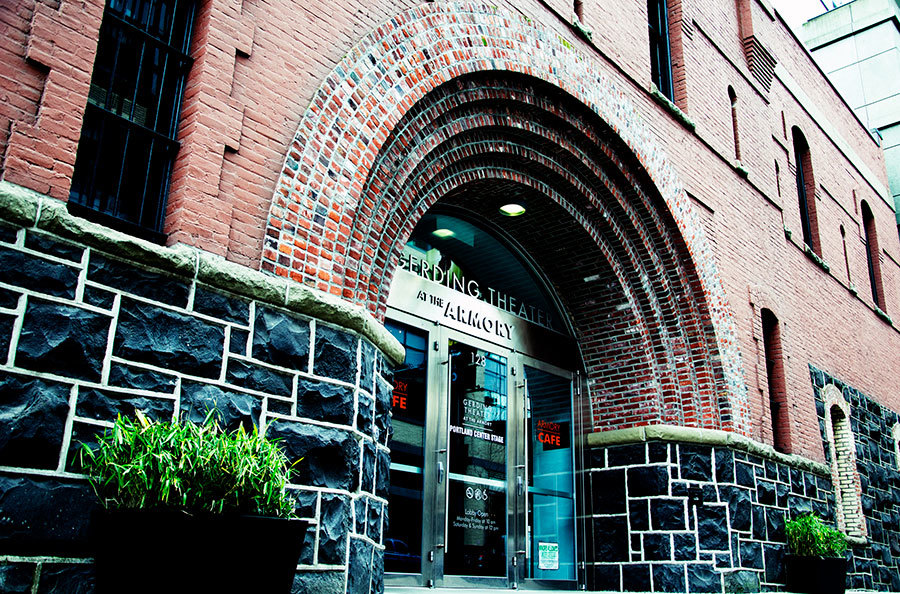 The Time Capsule
In 1887, the Armory was constructed and a time capsule was placed near the building's cornerstone. In September 1968, when the original Armory was torn down to become a Henry Weinhard's parking lot, the time capsule was unearthed and exposed to public view. Come see what was found inside, and help us speculate on what might be contained in the Armory Annex's still concealed time capsule!

This exhibit features another collaboration with our long time partner Kick Ass Oregon History in celebration of the opening of the time capsule 50 years ago.
The Armory, historically known as the First Regiment Armory Annex, and now called Portland Center Stage at The Armory. Constructed during the spring and summer of 1891, and formally dedicated in September of that year, the Annex initially provided local units of the Oregon National Guard — quartered in the three-year-old main armory located on the south half of the same block — with more space for drill maneuvers, as well as an underground firing range for all-season target practice.
On display in our Gallery Level beginning September 19. Make sure to check it out while enjoying some music at our October First Thursday event!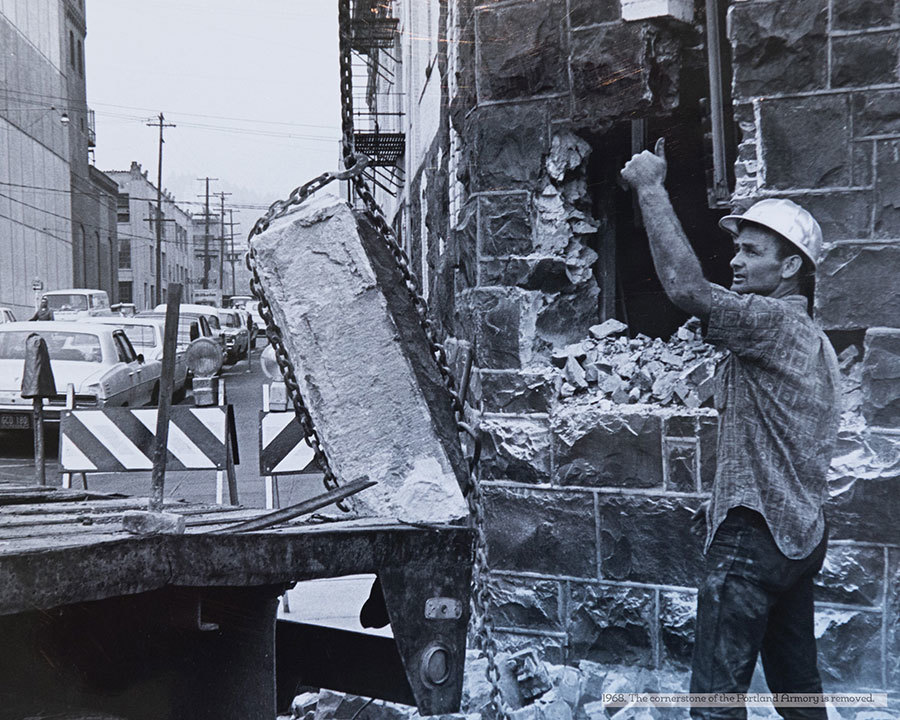 About Kick Ass Oregon History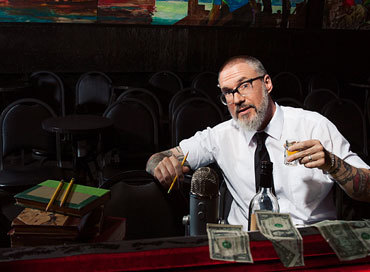 Doug Kenck-Crispin, Resident Historian
Originally from Spokane, Doug came with his family in 1982 and settled in North Portland. He graduated from Lincoln High School. After walking the Earth like Caine for a decade and a half, he earned his BA (cum laude) in History from Portland State University with a minor in Judaic Studies. Doug then completed his MA in History at PSU (Public History & History of Pacific NW). His thesis is titled "Charles A. Moose: Race, Community Policing, and Portland's First African American Police Chief." He is the recipient of the 2009-2010 Sara Glasgow Cogan Scholarship.
Doug is the Resident Historian for the podcast Kick Ass Oregon History. He has been featured in Imbibe and Portland Monthly magazines, OPB's "Oregon Experience," "Think Out Loud," "Weekend Edition," and the season premiere of Esquire TV's "Best Bars in America." Oh – and the PSU Vanguard, too! He has written for Portland Monthly, Street Roots newspaper and the Willamette Week. In addition, he hosts various historical speaking series, field trips and historical tours – across the state – that connect people with Oregon. Still a North Portland resident, he does enjoy Pina Coladas, and he LOVES getting caught in the rain.
Portland Center Stage is committed to identifying & interrupting instances of racism & all forms of oppression, through the principles of inclusion, diversity, equity, & accessibility (IDEA).