Behind the Curtain: Spotlight on Lauren Yee
During the 2019-2020 season, Lauren Yee was programmed to be the third most-produced playwright in the country. Her plays Cambodian Rock Band, King of the Yees, and The Great Leap were headed to stages from coast to coast and, while the pandemic closed many of these productions before they could see the light, Lauren Yee has continued to shine. Born and raised in San Francisco, this second-generation Chinese American playwright is an artist who is changing the industry in electric ways. After attending Yale (B.A.) and UC San Diego (M.F.A), she launched into a well-decorated playwriting career. She is the winner of the Doris Duke Artist Award, the Steinberg Playwright Award, the Horton Foote Prize, the Kesselring Prize, the ATCA/Steinberg Award, American Academy of Arts and Letters Literature Award, and the Francesca Primus Prize. She has been a finalist for the Edward M. Kennedy Prize and the Susan Smith Blackburn Prize. Her plays were the #1 and #2 plays on the 2017 Kilroys List.
---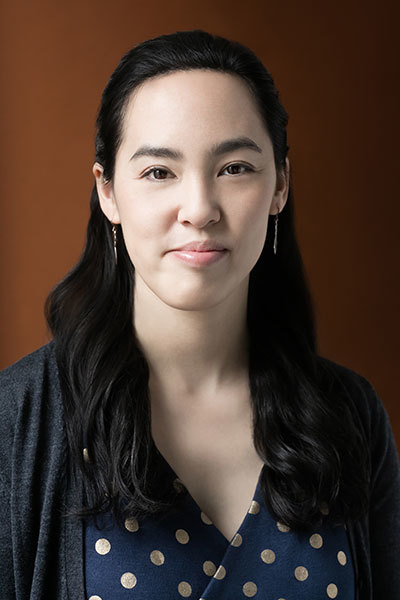 Kamilah Bush: Who are the creators that you look to for inspiration and enjoyment?

Lauren Yee: I love storytellers in other mediums. Podcasters. Cookbook authors. YouTube content creators. (My brother Joey Yee does an excellent channel about the hidden side of San Francisco, by the way!) It's also a nice break mentally from stories written for the stage, to see how other thinkers tell stories.
KB: In an interview with Hyphen Magazine you said that while you're writing you often think of "Who am I writing this for? ... There's one person that I need to get this right for." Who do you feel that The Great Leap is for?
LY: In one way, this is a play for my father. It's very loosely inspired by his experiences as a young man and avid basketball player growing up in San Francisco. In another way, it's a story for my brothers. The next generation of young Asian American men who are fighting for their space in the world and who have dreams of their own.
KB: Can you talk a bit about your family connection and personal connection to basketball and how it led you to write this play?
LY: My dad. Growing up, my father, Larry Yee, played basketball — every day, all night — on the asphalt courts and rec center floors of San Francisco, Chinatown. It was the only thing he was good at.
He was never good enough that he was going to play for the NBA or even at the college level, but for a 6'1" Chinatown kid from the projects, he was good. Really good.
I know this because even today, people still stop him on the street and try to explain to me what a legend he was. They tell me his nickname (Spider), his position (center), and his signature move (the reverse jump shot). Then they will tell me about China.
My dad's first trip to China was in the 80s, playing a series of exhibition games against China's top teams. At their first game, my dad and his American teammates faced off against a Beijing team of 300-pound seven-footers who demolished my dad's team. It was the first of many slaughters.
My dad doesn't play anymore, but you can see how his head is still in the game. Sometimes, he'll walk up to tall young men at checkout counters, parking lots, and sporting events, and ask them if they've ever considered playing basketball. And it doesn't matter what they say: He'll start coaching them on the game right then and there.
So while this play is not my father's story, it's a story like it.
KB: A lot of your work centers on the relationship between a parent and a child. What interests you about the many ways those connections show up in the world?
LY: The parent-child relationship is universal. I'm keenly interested in generational shifts, what gets passed down from parent to child, and what doesn't.
KB: Lastly, what brings you joy?
LY: My daughter. She is three years old and endlessly curious.
Portland Center Stage is committed to identifying & interrupting instances of racism & all forms of oppression, through the principles of inclusion, diversity, equity, & accessibility (IDEA).