From Page to Stage: "A Life"
September 25, 2018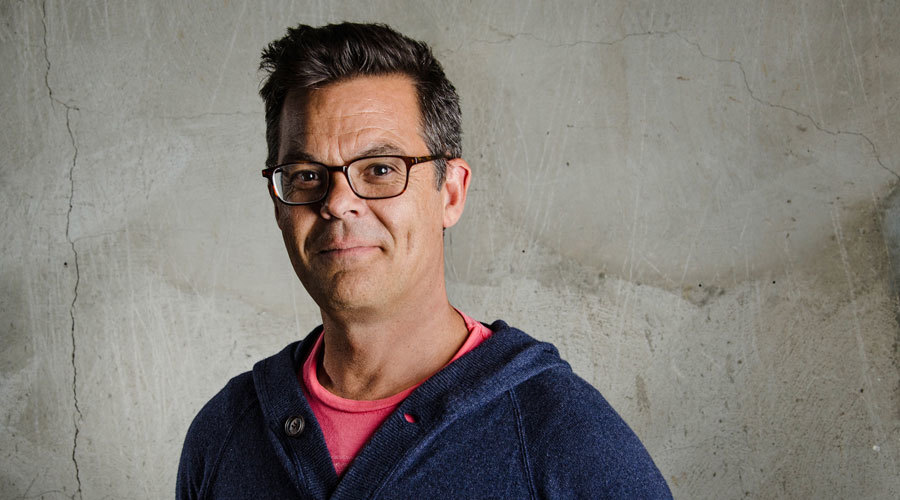 Adam Bock at Portland Center Stage
Portland Center Stage at The Armory's relationship with Adam Bock, author of A Life, is rooted in a longtime partnership between him and Associate Artistic Director Rose Riordan. Their relationship extends back nearly fifteen years, when they first worked together on Bock's play The Thugs, which was featured at JAW: A Playwrights Festival in 2005. Since then, four of Bock's plays have been produced at The Armory and three of his scripts have been developed at JAW, all directed by Riordan. A Life was commissioned by Portland Center Stage and developed at JAW in 2014. It is the fifth Bock play to be produced at The Armory, following its world premiere in 2016, starring David Hyde Pierce, at Playwrights Horizons in New York. This production is the West Coast premiere.
Let's explore a round up of all the projects we've undertaken with this playwright.
2005: The Thugs at JAW
Selected from over 200 scripts to be presented at JAW, Adam Bock's tale of tedium and terror in a law firm marked his debut at Portland Center Stage. Rose Riordan directed the staged reading at JAW, marking the beginning of a fruitful collaboration between Rose and Adam. The script later earned Bock an Obie Award.
In a later playbill, Rose recalled her initial reaction to Adam's writing:
"I read The Thugs by Adam Bock and was struck by his ability to capture the way people talk. Sounds easy enough but is, in fact, incredibly difficult to master. This insight into language creates a sound for a character, a way of thinking and a blueprint for behavior. The way into an Adam Bock play is through the dialogue. It is musical, mysterious and one non sequitur after another that leads us through the story in a unique, Adam Bock kind of way. I had the great fortune to actually workshop The Thugs with Adam for JAW: A Playwrights Festival and this experience confirmed for me the relevance of his work and his innate understanding of human behavior."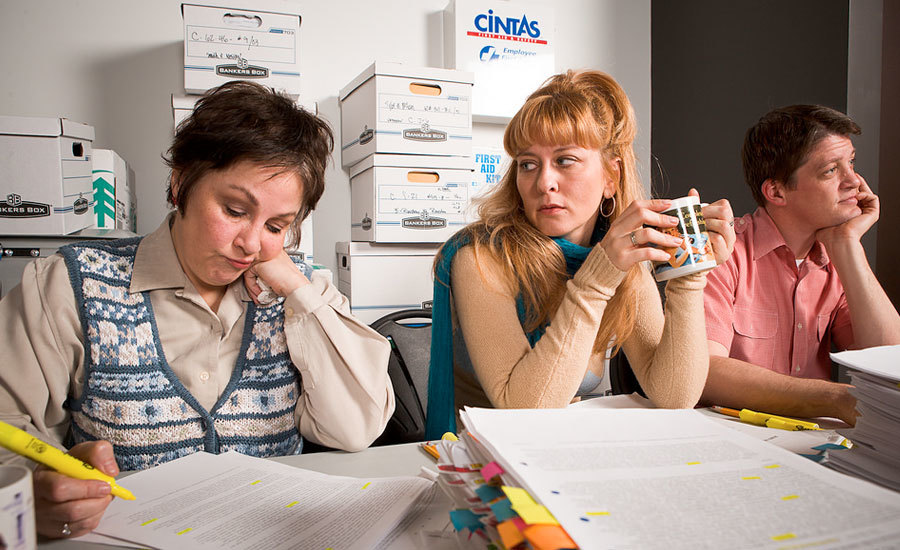 2007: The official World Premiere of The Thugs
In 2007, The Thugs had its world premiere in the Ellyn Bye Studio, winning four Drammy Awards. Prior to the opening, dramaturg Mead Hunter sat down with Adam to discuss re-emerging themes in his work.
Adam: I am fascinated by the moment when people wake up and notice things that have been sitting in front of them forever. Unseen love. Heartbreaking impossibility. An unfulfilled need to talk back. The moment we awaken to the reality of our lives – which I think we do over and over throughout our lives – is shocking and unnerving and scary and exhilarating. How do we cope with that moment, which can impact the rest of our lives? Do we deny it and fight to remain asleep? Who do we go to for help? Can we even voice it?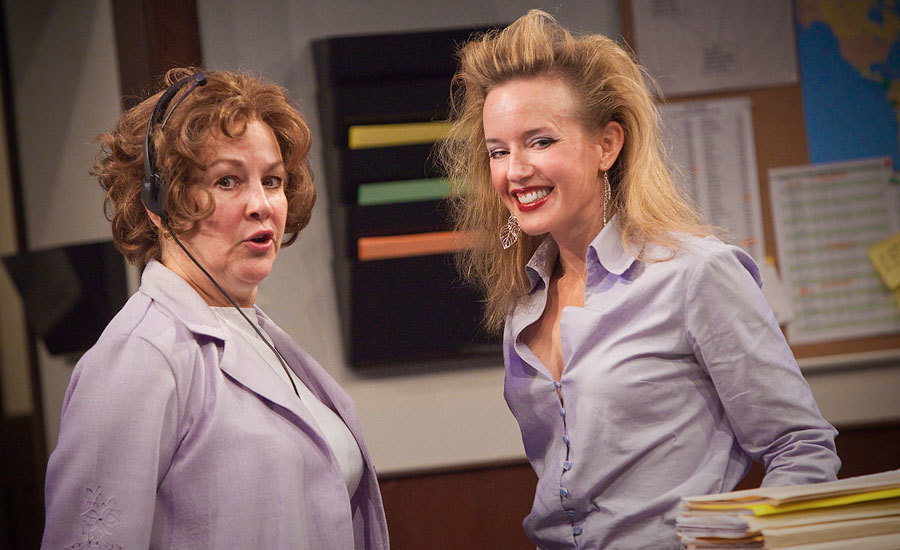 2010: The Receptionist

Adam's "poisoned Post-it note of a play" (The New York Times) was initially staged at CoHo Productions in 2008 and then remounted at PCS in the Ellyn Bye Studio. The Oregonian called this dark office comedy "must-see theater."
2012: San Diego at JAW and a New Play Commission
Adam was back in Portland for the JAW Festival in 2012, this time to develop San Diego, a comedy of sorts set on a San Diego pier about a reluctant mother and her friends. That same year, PCS announced a new program for play development and awarded Adam a two-year commission to write a new script.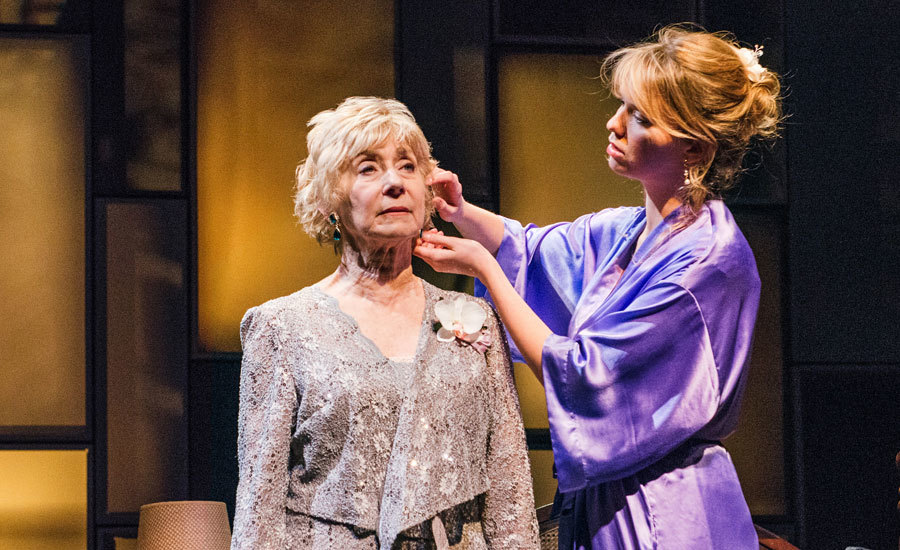 2014: A Small Fire on the U.S. Bank Main Stage
"This lean, spare drama explores the nature of life, love, and human connection — big subjects indeed," said The Oregonian of A Small Fire. The play marked Adam Bock's U.S. Bank Main Stage debut.
Check out Oregon ArtsWatch's interview with Adam.
2014: A Life at JAW
Bock was back at JAW to workshop the commissioned play, A Life.
In an interview with The Portland Mercury, Bock said, "it's a meditation on life. How do we understand our own lives? How do you know when you're doing the right thing with your life, or if you're spending time on something that may not be important? When you're faced directly with death, how does your life come into sharper focus?"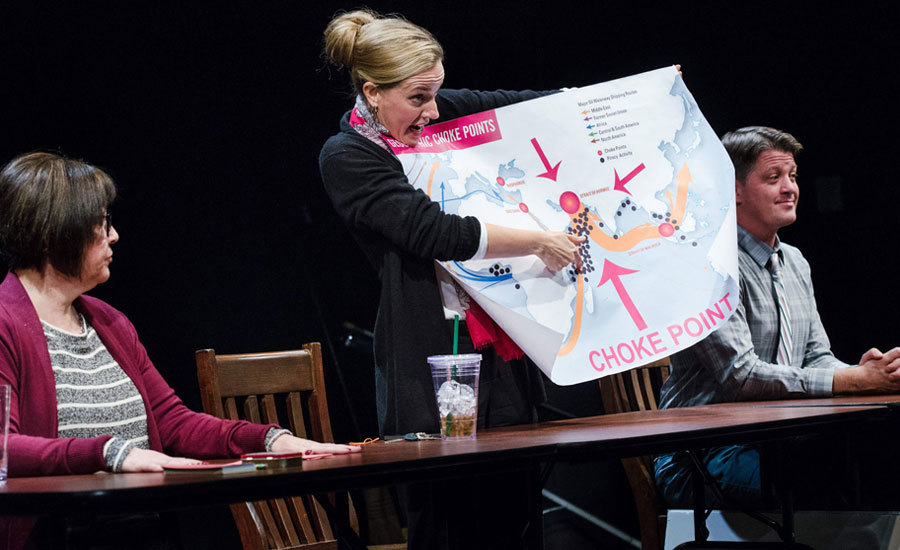 Fall 2014 : The Typographer's Dream

The 2014-2015 Ellyn Bye Studio season opener featured The Typographer's Dream - one of Adam's personal favorites. Like The Receptionist and The Thugs, this play explores the world of work, this time asking the question, "Are we defined by our work?"
Local performers Kelsey Tyler, Laura Faye Smith and Sharonlee McLean returned once again to tackle this Bock script, with Rose Riordan directing and acting as costume designer.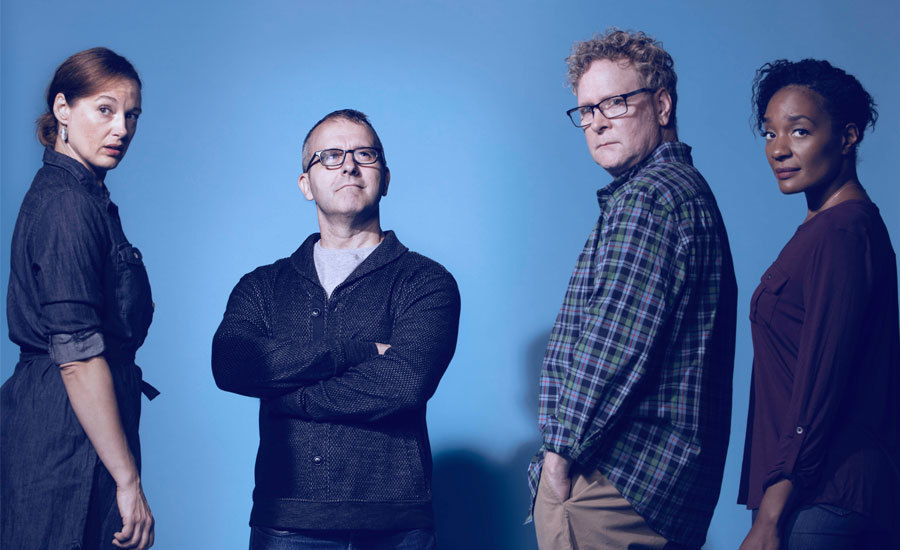 2018: The West Coast premiere of A Life
Bock and Riordan reunite once more for the West Coast premiere of A Life. Adam Bock said of the play, "My goal in this play was to let you get to know an older gay guy in his 50s."
A Playwright's Perspective
"Four years ago my parents died. First my mother and then, seven weeks later, my father. He was always a gentleman, and he loved her and she loved him, and I tell people he held the door for her and then followed her through it.

It was sudden and shocking and heartbreaking and incomprehensible. Thrown around by the noisy emotion following their deaths I remember feeling untethered from the world, wondering how were things possibly continuing as before? Why was nothing changed?
As time went on I realized that I'd changed. Or was changing. Without parents I could no longer be a child. Or when I was childish, I felt odd and slightly fraudulent. At this very late date it was time to grow up.
What does it take to change? Does disaster have to strike a loud clanging bell before we wake up?
In Quaker meetings, Quakers sit quietly. They stop the chatter of the world, hoping to hear the voice of God. I love that they do it together, that they go against the noisy current of the rushing world, that they wait, that they hope.
I love that in the theater we sit together, that we sit in a small room that seems to float somewhere above the hurdy-gurdy of New York, that we listen carefully, and that we hope.
I think we hope to see something that will shock us out of our steady lives, to see something that will encourage us to make the changes we secretly know we need to make. God or no god maybe, or Dionysus, or maybe even some small god we don't know at all singing and encouraging us as the actors play out the possibility of something new."
Portland Center Stage is committed to identifying & interrupting instances of racism & all forms of oppression, through the principles of inclusion, diversity, equity, & accessibility (IDEA).