Musings from the Muralist: An Interview with Daren Todd
Portland Center Stage's Community Programs Manager, Jonas Angelet, is the curator of our ongoing mural series that features the work of local artists on The Armory's 10th Street doors. 
Jonas sat down with multi-disciplinary artist Daren Todd to learn more about the portrait Daren created of James Baldwin, which is the inaugural mural in the series. Some of Daren's musings are below, and his mural will be on display until June 30, 2021.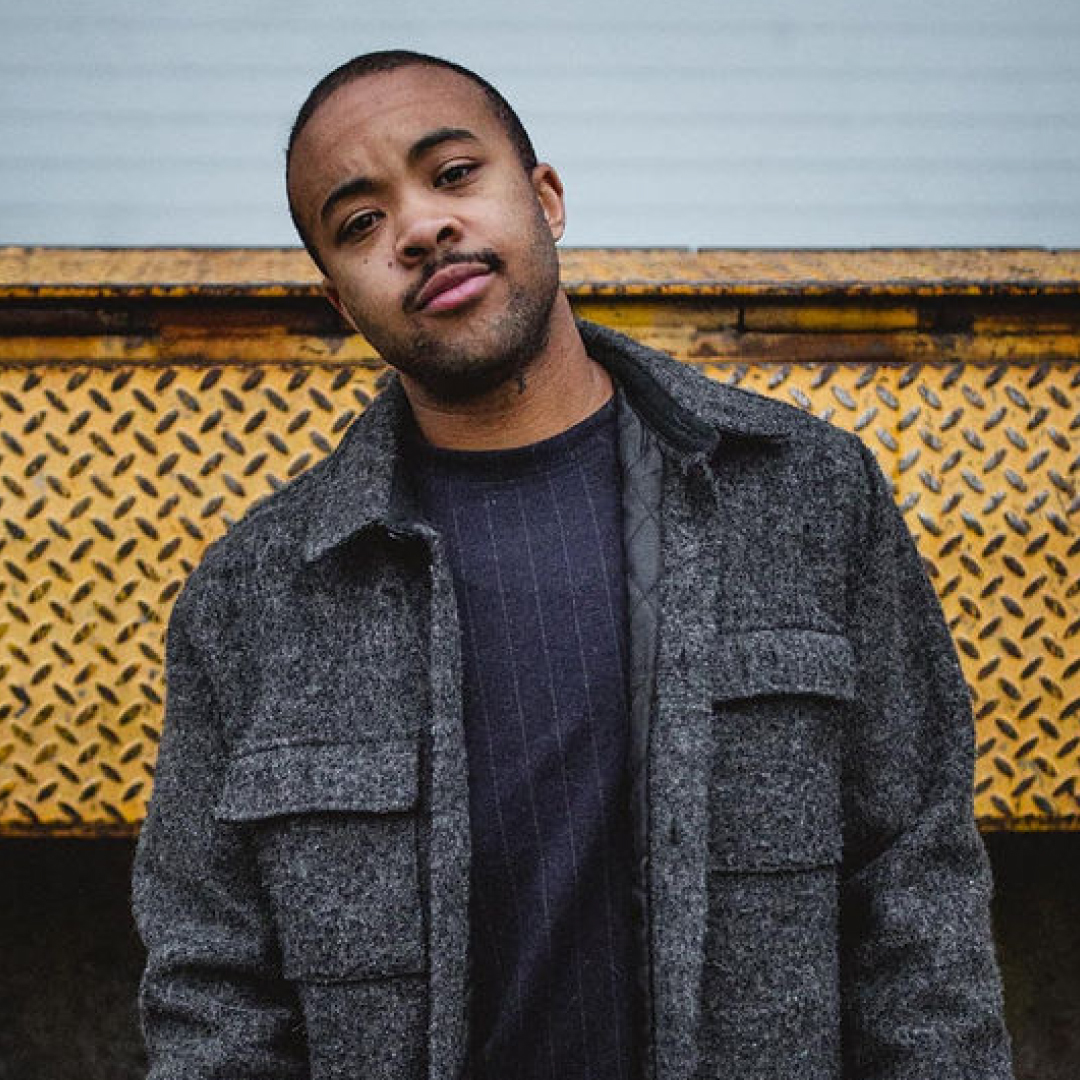 ON THE INSPIRATION OF JAMES BALDWIN
"He was queer man, existing in the 60s, and he represents so many things and facets of my own identity, that I can't help but look up to him."
"I couldn't really do the things that I do, and exist in the spaces I exist in, if I was coming from a place of hate. So, I use [Baldwin] as a way to go 'love is really the answer' and spreading that around is really the answer of how we move forward in today's society."
ON THIS COLLABORATION WITH PCS
"I'm just excited to see where it goes. It's a huge catalyst for a lot of upward mobility and forward growth, both for myself and the gallery, the collective, and all the little things that I always have my hands in. It's actually the smallest mural I've done, but so far, it has had the biggest impact."
"The Armory was the first building in Portland where I was like: 'What is that place? I want to be in there.' I didn't know what was in there, but I thought it was guns, or a gym. I just like castles, and it looks like a castle. I remember to this day, being like 'Whatever's happening in there, I'm gonna be a part of it.'"
ON HIS PHILOSOPHY AS AN ARTIST
"I believe that if you're a creative person, and you're more focused on the practice than you are on the outcome, then you'll always find success and ways to plug-in what you've been practicing into real life applications."
"I've come to recognize my calling in art and what I've been doing. It gives me so much energy and joy and peace to be able to connect with people, connect other people, and just be that flow in between things."
"You can always learn. You can learn as you go. Art is just one of those things that you can recognize is not perfect — and people see aspects of themselves in that imperfection. You almost make more of an audience when you start, before you're ready to start. Think about the artists you watch grow, versus the artists who come on the scene already polished."
HIS ADVICE FOR OTHER ARTISTS
"If you have an idea, it will never get done if you just think about it. Just take the first step. You won't be able to NOT take the next step."

A huge thank you to Daren for sharing his talents and vision with us! It's been an honor to exhibit his work on our building.
Portland Center Stage is committed to identifying & interrupting instances of racism & all forms of oppression, through the principles of inclusion, diversity, equity, & accessibility (IDEA).