Public Art: A Portrait of James Baldwin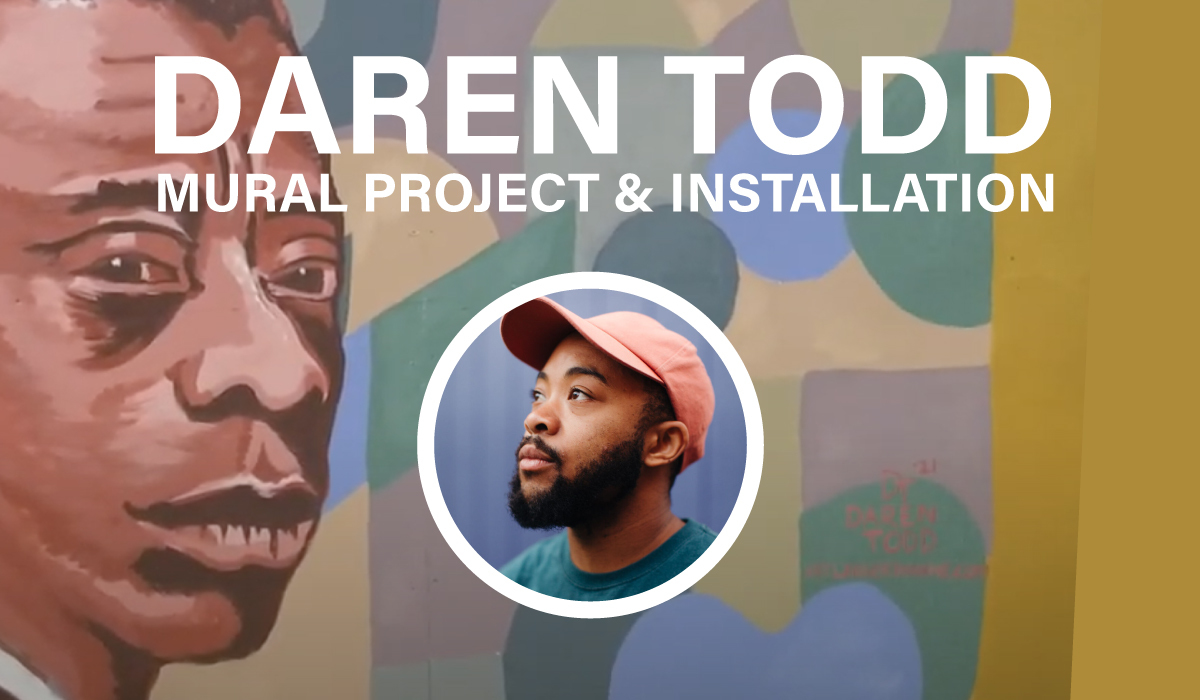 "The precise role of the artist, then, is to illuminate that darkness, blaze roads through that vast forest, so that we will not, in all our doing, lose sight of its purpose, which is, after all, to make the world a more human dwelling place." –James Baldwin
For the inaugural mural as part of an ongoing series with Portland artists, we partnered with multi-disciplinary visual artist Daren Todd, who created a colorful portrait of the iconic James Baldwin.
This piece, titled "A Portrait of James Baldwin," pays homage to the great poet, orator, playwright, and literary giant whose works and speeches have impacted Daren greatly on a personal level. Daren says that, as an LGBTQ icon and influential civil rights thinker and leader, Baldwin represents the possibilities a queer Black man can reach for in this society.
Painted on a wooden backdrop standing at more than 10 feet tall, the mural, with its colorfully pieced together geometric background and striking image of Baldwin's piercing countenance, was installed in front of the large wooden back doors of The Armory on 10th Street.
Watch this amazing video by Daren documenting his process, including a time-lapse of the mural's creation: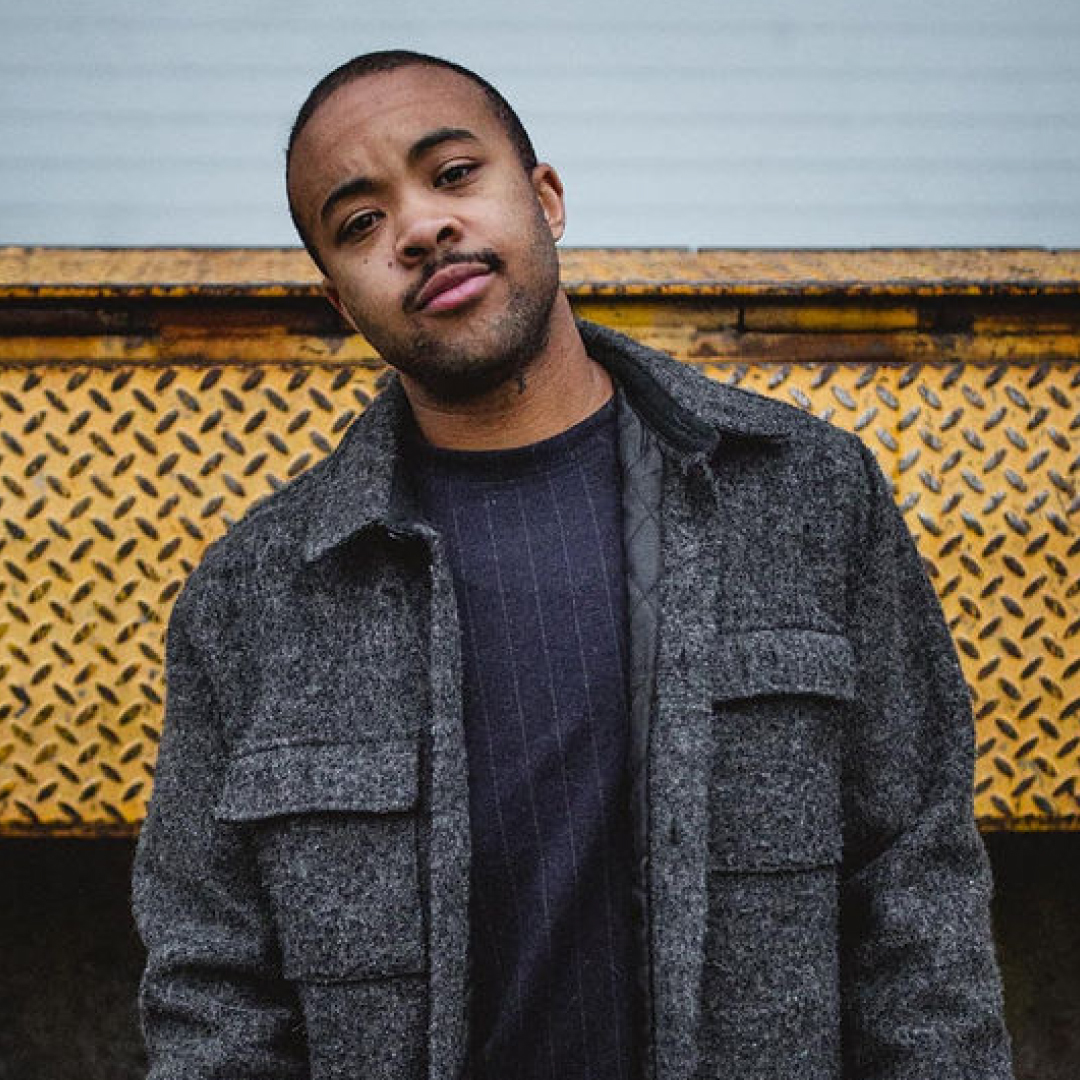 PCS Community Programs Manager Jonas Angelet is the curator of our ongoing mural series that features the work of local artists on The Armory's 10th Street doors. He sat down with multi-disciplinary artist Daren Todd, to learn more about the portrait Daren created of James Baldwin, which is the inaugural mural in the series.
Portland Center Stage is committed to identifying & interrupting instances of racism & all forms of oppression, through the principles of inclusion, diversity, equity, & accessibility (IDEA).