Nine Parts, One World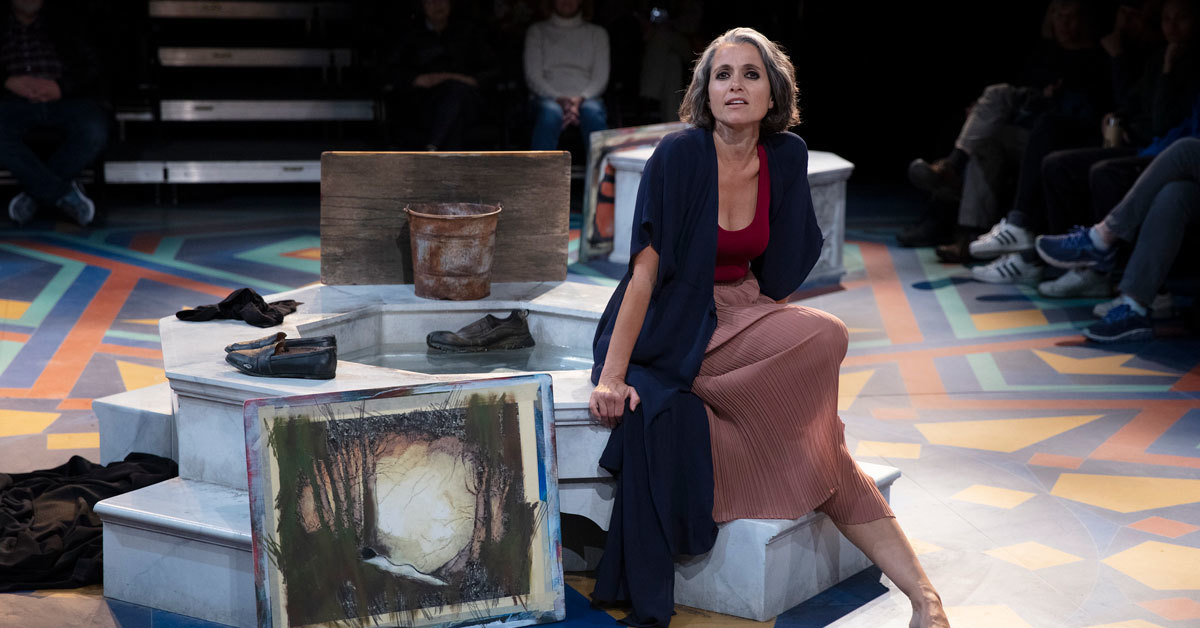 For Iraqi-American Israa Hasani, serving as a cultural consultant for the play 9 Parts of Desire is a form of therapy. So much so that she's held the role for three different productions at three different theaters over the past 15+ years, most recently for Portland Center Stage at The Armory.
"I believe that art is the language that can create a space of healing and understanding," Hasani said.
Born and raised in Iraq during the Saddam Hussein regime, Hasani moved to the United States in 1996 and immediately stepped into the role of activist – raising awareness of the genocide sweeping her native country and advocating against the economic sanctions imposed by the UN Security Council.
Portland-based Hasani remains a human-rights advocate to this day, in addition to her work as a mental health provider for immigrants, refugees, and survivors of torture.
She brings all these experiences to bear when consulting on 9 Parts of Desire, a one-woman show by Heather Raffo detailing the lives of nine Iraqi women during the decades between the first and second Gulf Wars and occupation.
Hasani once had the opportunity to meet Raffo, also an Iraqi-American woman. Though Raffo was born in the United States, they "share an understanding of Iraq's history, the depth of trauma, and the role women have played and continue to play," according to Hasani.
Unlike previous productions she's consulted on, Portland Center Stage at The Armory's take on 9 Parts of Desire draws from a talent pool of primarily Middle Eastern descent. Actress Nora El Samahy, for example, grew up in Egypt.
"So, we come into the process with some level of shared understanding," Hasani said.
In her role as cultural consultant, Hasani helps ensure the show's authenticity. She's part dialect coach, part historian, part psychologist. But beyond the more tactical matters, such as helping with accents and idioms, Hasani safeguards the spirit and intent of the stories being told.
"My primary responsibility is preserving the play's characters, who reflect the women I was raised with," Hasani said. "I feel Heather's purpose is to use this play as a two-way mirror, where both sides talk about their experiences and how intertwined they are. Who's the victim? Who's the aggressor? Who's weak? Who's strong? Those boundaries blur. We're in this misery together. How can we get out of it together?"
Hasani hopes audiences leave 9 Parts of Desire with a similar sense of interconnectedness.
"I want people to realize that the world is one, that it is all of us," she said. "We will be a lot more successful, peaceful, and inclusive if we recognize that."
Portland Center Stage is committed to identifying & interrupting instances of racism & all forms of oppression, through the principles of inclusion, diversity, equity, & accessibility (IDEA).