Resource Guide For Educators: Further Resources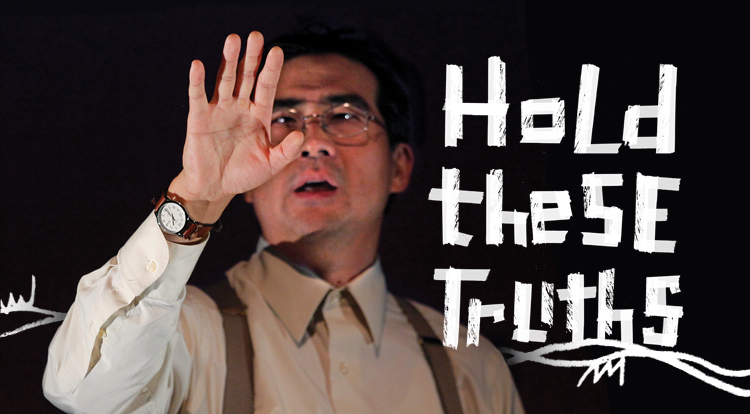 The Life of Gordon Hirabayashi At A Glance:
*Born April 23, 1918 in Seattle, Washington
*Attended UW where he studied sociology
*Although he considered following his parents' wishes and accept internment he became one of three to openly defy it.
*In 1942 he turned himself into the FBI and was convicted of violating curfew and was sentenced to 90 days in prison
*Hirabayashi was responsible for transporting himself to the prison in Arizona due to war time restraints. He resorted to hitchhiking to make the journey
*After arriving the prison officials could not locate his paperwork. Wardens stated they lacked the sufficient papers as he was two weeks late. They considered letting him just go home, but he feared this would look suspicious. After that they made the suggestion he could go out for dinner and a movie, which would give them time to find his papers. He agreed to this and, by the time he finished doing so, they had found the relevant paperwork.
*Later spent a year in federal prison for refusing to join the armed force
*After the war, he went on to earn B.A., M.A. and Ph.D. degrees in sociology from the University of Washington. He taught in Beirut, Lebanon and Cairo, Egypt, before settling at the University of Alberta in Canada in 1959, where he served as chair of the sociology department from 1970 until 1975 and continued to teach until his retirement in 1983
*Peter Irons, a political science professor from the University of California, San Diego, had uncovered documents that clearly showed evidence of government misconduct in 1942—evidence that the government knew there was no military reason for the exclusion order but withheld that information from the United States Supreme Court. With this new information, Hirabayashi's case was reheard by the federal courts, and in 1987 his conviction was overturned by the Court of Appeals for the Ninth Circuit.
*Diagnosed with Alzheimer's disease in 2001
*Died January 2, 2012 at the age of 93 in Edmonton, Alberta, Canada
*Posthumously awarded Presidential Medal of Freedom by Obama on April 27, 2012, was accepted by his family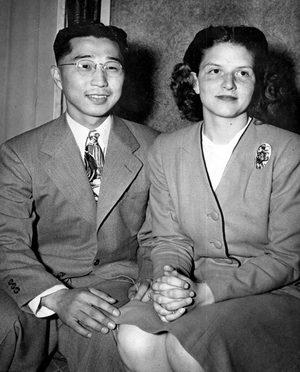 Gordon Hirabayashi and his soon to be wife, Esther. Age 24
---
Discussions with the Playwright:
"I first heard about Gordon Hirabayashi over ten years ago, through a video I saw on PBS titled A Personal Matter. I was very intrigued by the story, and started to do more research on Gordon through resources such as Peter Irons' books The Courage of Their Convictions and Justice at War. The more I heard, the more fascinated I became. I wondered why, as a Sansei, I had never heard Gordon's story before. After all, as a child, hadn't I learned about Rosa Parks' courageous refusal to go the back of a segregated bus during the 1960s? Gordon had taken a similar stand against racism two decades earlier in the 1940s—and he was only 24 when he did so! Why didn't the history books mention him as well?"

The Journey of Dawn's Light: Telling the Story of Gordon Hirabayashi
---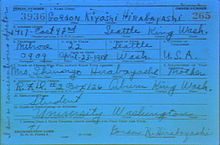 Gordon Hirabayashi's draft of registration card.
---
When he was a child, George Takei and his family were forced into an incarceration camp for Japanese-Americans, as a "security" measure during World War II. 70 years later, Takei looks back at how the camp shaped his definition of patriotism and democracy.
George Takei: Why I Love A Country that Once Betrayed Me
---
Local Resources found at the Oregon Nikkei Endowment

The term "Nikkei" means Japanese emigrants and their descendants.
Oregon Nikkei Legacy Center is Japanese American history museum in Portland, charged with the preservation and sharing of the history and culture of the Japanese American community. The Legacy Center opened the doors to its current home in September of 2004. The museum now has a larger exhibit space, with exhibits that highlight Issei immigration and early life in Oregon, Nihonmachi (Japantown), and life after Executive Order 9066, including the Portland Assembly Center and contemporary Nikkei life.
The Center has expanded storage for archives and historical artifacts, a community room for public meetings and programs, and an improved library. The current location has been made possible through the generosity of Naito Corporation, community contributors, corporate and business donors, and foundation grants.
Oregon History of Japanese Incarceration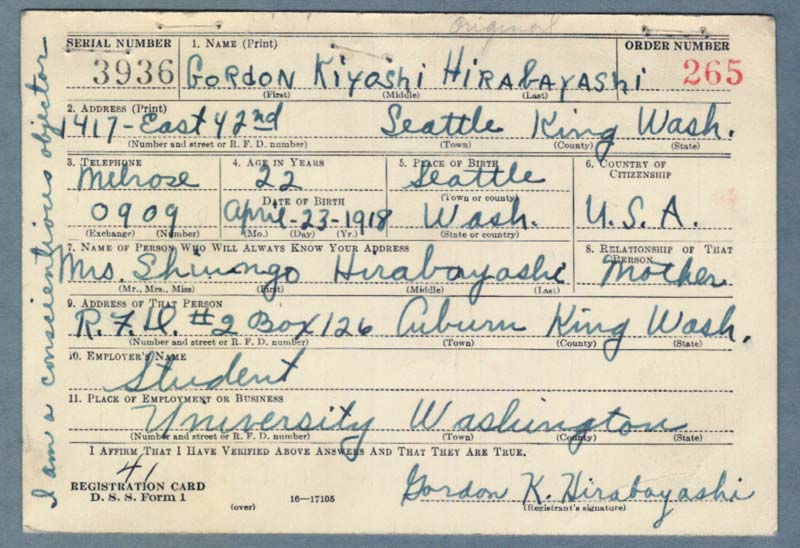 Portland Center Stage is committed to identifying & interrupting instances of racism & all forms of oppression, through the principles of inclusion, diversity, equity, & accessibility (IDEA).