Resource Guide for Educators: The History Behind the Play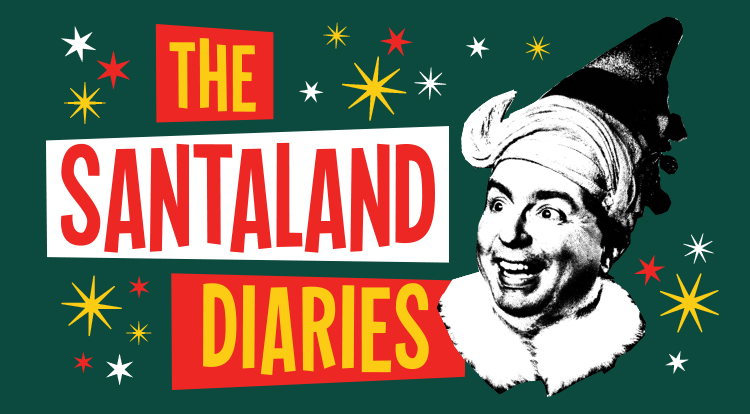 Mirth and Magic at Santa's Village
- Benjamin Fainstein, Literary Manager

Heading to the mall to capture a Kodak moment on Santa's lap is a memory shared by millions of Americans. Stores have been hiring good old Saint Nick to spread cheer and goodwill to shoppers since the 1870s, and Santa-in-training programs have been turning out top-tinsel graduates since the 1930s. To complete the picture, many department stores transform their floors into Kris Kringle's wintry workshop. While Macy's Santaland is one of the most iconic amusements of its kind, the custom dates back to 1879, when Lewis's department store in Liverpool, England, established its first Christmas Grotto. By the time the Macy's Parade began marching down the streets of Manhattan in 1924, the store had ample experience to draw upon to perfect its wonderland of sophisticated window displays and endless maze of Santa-themed decorations.
When David Sedaris read excerpts from his essay "Santaland Diaries" on NPR on December 23, 1992, he ushered an unorthodox newcomer into the pantheon of American Christmas traditions. The wildly successful tale was included in his first book, Barrel Fever, and later in his collection Holidays on Ice. The books sold millions of copies, and "Santaland Diaries" has become a modern holiday touchstone. The essay was adapted for the stage in 1996 by prominent director Joe Mantello, and twenty years later, it remains one of the most widely produced plays across the country. Sedaris gave a backstage glimpse into the kooky and socially complex world of Macy's hallowed Christmas kingdom, and his account of his experiences as an elf named Crumpet wallows in the Christmas spirit while turning it completely on its head. Whether he's bemoaning shoppers' unsavory behavior or finding himself unwittingly swept up in the holly jolly spirit, Crumpet proves that a pilgrimage to Santaland is something everybody ought to dare themselves to survive at least once.
---
"Did you know?" Of Reindeer and Retail
Crumpet's holiday journey isn't the only artistic offering whose history is intricately tied to the world of the department store. Rudolph the Red-Nosed Reindeer is a prominent figure in American Christmas lore, and it's difficult to go an entire holiday season without hearing his eponymous song. But the character actually appeared first as the protagonist of a children's book given out as a promotional gift to Montgomery Ward shoppers. Robert May was a copywriter for the store who had been bullied for his small stature throughout childhood. When asked to write the annual gift book in 1939, he seized the opportunity to give kids a story about an outcast whose unique ability changes him from misfit to hero. Just before the book was published, May's terminally ill wife passed away, leaving the suddenly single father with massive medical debts. Montgomery Ward owned the copyright, however, and May received no royalties. But around Christmas in 1946, after Rudolph had been distributed to over 6 million families, May approached the company's president, Sewell Avery, and asked for the rights to his work. In what seems like a true Christmas miracle, Avery returned control of the lucrative reindeer to May, and May was built a licensing empire for Rudolph. His brother-in-law Johnny Marks took the 89 rhyming couplets of the book and composed the now famous song, which was followed by various cartoon adventures and merchandising. Rudolph's popularity empowered May to dig himself out of debt and provide for his daughter, Barbara, who had been the very first child to encounter the rosy-nosed deer nearly a decade earlier.
Macy's: Home of the World's Only One, True Santa
by Cynthia Kirk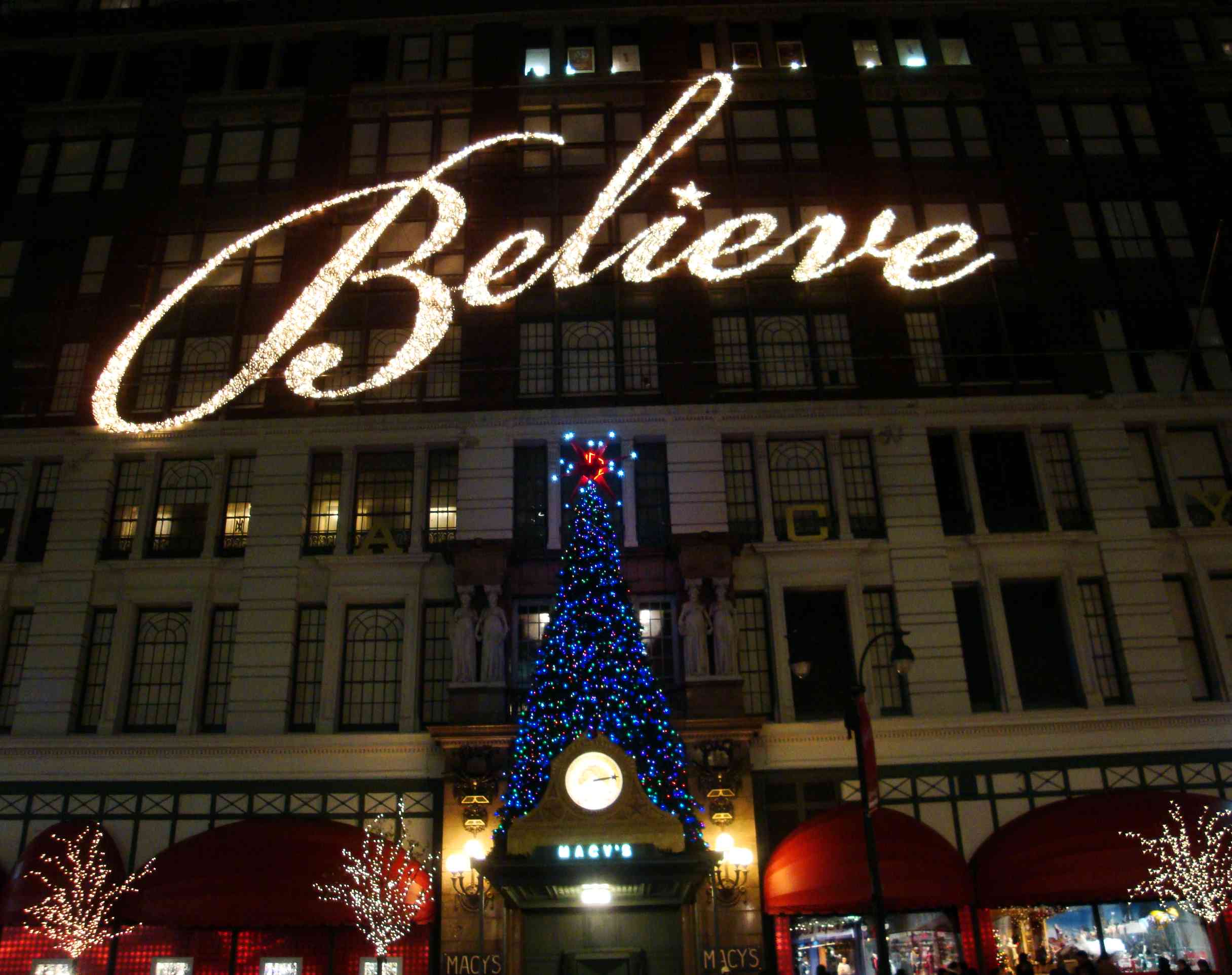 Although department stores in other cities had had sidewalk Santas, in 1862 Macy's became the first store in New York with its own Santa, on site. Macy's lost no time in heightening the mystique around its Santa, billing itself in holiday advertising as the "Home of Santa," "Santa's Headquarters," etc. By the 1870s, Macy's toy department had tripled in size. The addition of mechanized holiday windows – another R.H. Macy innovation – added to the department store's Christmas allure.
By 1918, family visits to Macy's Santa had become so popular that two Santas reigned in back-to-back thrones. In 1914, the store launched the Macy's Christmas Parade (the name was changed to the Macy's Thanksgiving Day Parade in 1932), its aim being to welcome Santa to town. Santa usually brought up the rear of the parade; once it reached the store, he leapt from his sleigh, climbed a ladder to the center of the store's mid-34th Street marquee, and dramatically unveiled the elaborate Christmas windows. The shopping season had officially begun!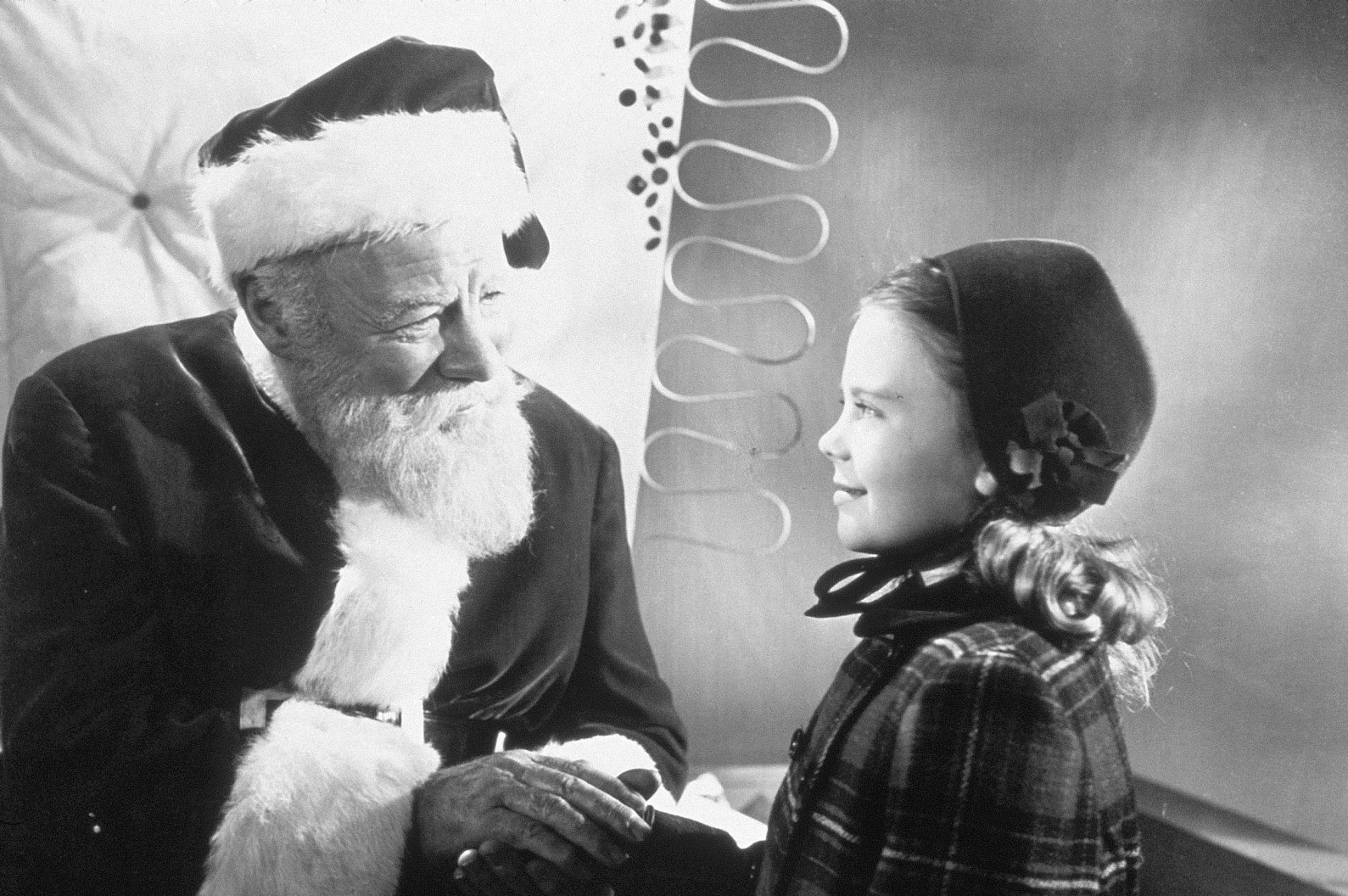 Throughout the '20s and '30s, a special home – usually in the toy department -- was created each Christmas for Santa and his elves. It was variously called Santa's Wonderland, North PoleLand, etc. Picturetaking of children with Santa began in the 1940s. With the huge popularity of the movie
Miracle on 34th Street
(1947), people from all over the world came to Macy's and the store became a holiday mustdo, like the Rockettes or Rockefeller Center. In 1976, SantaLand became a permanent, year-'round fixture on the eighth floor of the store. In 1997, it was rebuilt with a magic forest, a bakery, animated teddy bears, mechanical trees, a sleigh, and of course Santa's house where elves escort each family to a private session with Santa. In 1978, 150,000 people toured SantaLand; by 1990, that number jumped to 300,000. 180 people – including 120 elves – work at SantaLand. Elf duties are diverse: in addition to SantaLand, their duties may include working the Christmas marionette theater, or performing in one of two strolling group of singers – the Dickens Quartet or Tree-O, three singing Christmas trees.
In addition to David Sedaris, celebrity inhabitants of SantaLand include Monty Wooley (New Yorker writer and inspiration for The Man Who Came to Dinner), Santa 1944; and elves F. Murray Abraham (actor, Amadeus), Tammy Doring (actor, TV's Popular) and Tom Murphy (1998 Tony Award, Best Featured Actor, The Beauty Queen of Leenane). The overwhelming success of The SantaLand Diaries – article, NPR commentary and play – has only increased interest in SantaLand. And, perhaps more significantly according to Macy's, it actually changed its culture. Elves are now better paid, working conditions have improved and the true spirit of Christmas -- not just toys and photos – is the first order of business.
Portland Center Stage is committed to identifying & interrupting instances of racism & all forms of oppression, through the principles of inclusion, diversity, equity, & accessibility (IDEA).