Resource Guide for Educators: Meet the Cast and Playwright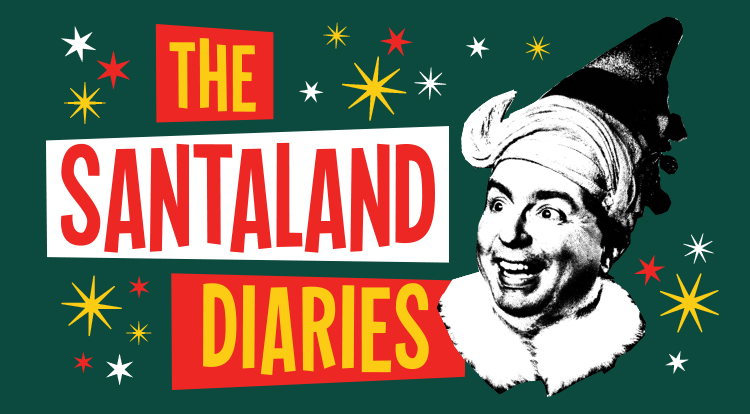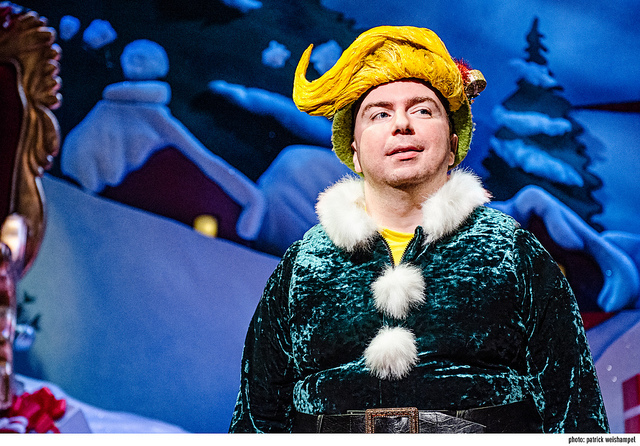 Darius Pierce
Crumpet
Darius is happy and grateful to be spending his ninth consecutive year celebrating the holidays with Portland Center Stage at The Armory, after four years of The Santaland Diaries, and two each of A Christmas Story and A Christmas Carol. Other productions at The Armory include Stupid F**king Bird, Cyrano, Beard of Avon (Drammy Award for Outstanding Lead Actor), Twelfth Night, The 25th Annual Putnam County Spelling Bee, The 39 Steps, Frost/Nixon, How to Disappear Completely and Never Be Found, Misalliance and the JAW festival. Elsewhere, some favorite shows have been the world premiere of Stupid F**king Bird (Woolly Mammoth Theatre Company); The Gaming Table and Comedy of Errors (Folger Theatre); Lips Together, Teeth Apart (Profile Theatre); As You Like It (Portland Shakespeare Project); My Fair Lady and Les Misérables (Broadway Rose Theatre Company); Peter and the Starcatcher (Portland Playhouse); 1776 (Lakewood Theatre Company); and The Long Christmas Ride Home (Theatre Vertigo). Darius is a company member at Third Rail Repertory Theatre and a co-founder of the Anonymous Theatre Company. He can occasionally be seen on screen, where his credits include The Librarians, Leverage, Portlandia, Grimm, Mock Trials, Thomas & the Trainmaster and Cell Count. Thank you all for spending a little bit of your holiday season with us! And thank you calendars for aligning so that Hanukkah can start on Christmas Eve this year. There will be an extraordinary number of candles lit that night!
---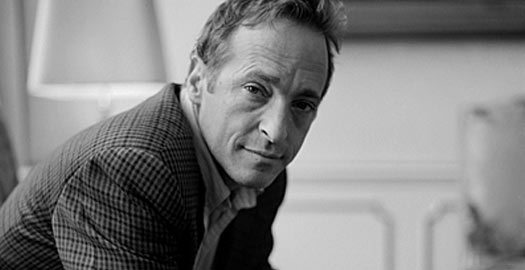 David Sedaris
Creator
David Sedaris made his comic debut recounting his strange-but-true experiences of being a Macy's elf clad in green tights, reading his Santaland Diaries on National Public Radio's Morning Edition. Sedaris' sardonic humor and incisive social critique have since made him one of NPR's most popular and humorous commentators and a best-selling author in the United States and abroad. The great skill with which Sedaris slices through euphemisms and political correctness proves that he is a master of satire. Everywhere he goes, David Sedaris delights his audience with his irreverent style and great humor. In addition to his commentaries on NPR, David Sedaris is the author of the best-sellers Barrel Fever and Naked. His collection of Christmas related stories is entitled Holiday on Ice. His book of essays, Me Talk Pretty One Day, was published in June 2000 and became an immediate best-seller. David and his sister, Amy Sedaris, have collaborated under the name The Talent Family and written several plays which have been produced at La MaMa and Lincoln Center in New York City. These plays include Stump the Host, Stitches, One Woman Show (which received an Obie Award), Incident at Cobbler's Knob and The Book of Liz. David is a regular contributor to Esquire magazine and his essays have also appeared in The New Yorker, Allure and Travel and Leisure. Sedaris' original radio pieces can often be heard on public radio's This American Life, distributed nationally by WBEZ in Chicago, as well as BBC radio in London. David Sedaris currently resides in Paris.
Portland Center Stage is committed to identifying & interrupting instances of racism & all forms of oppression, through the principles of inclusion, diversity, equity, & accessibility (IDEA).