Reviews of Macbeth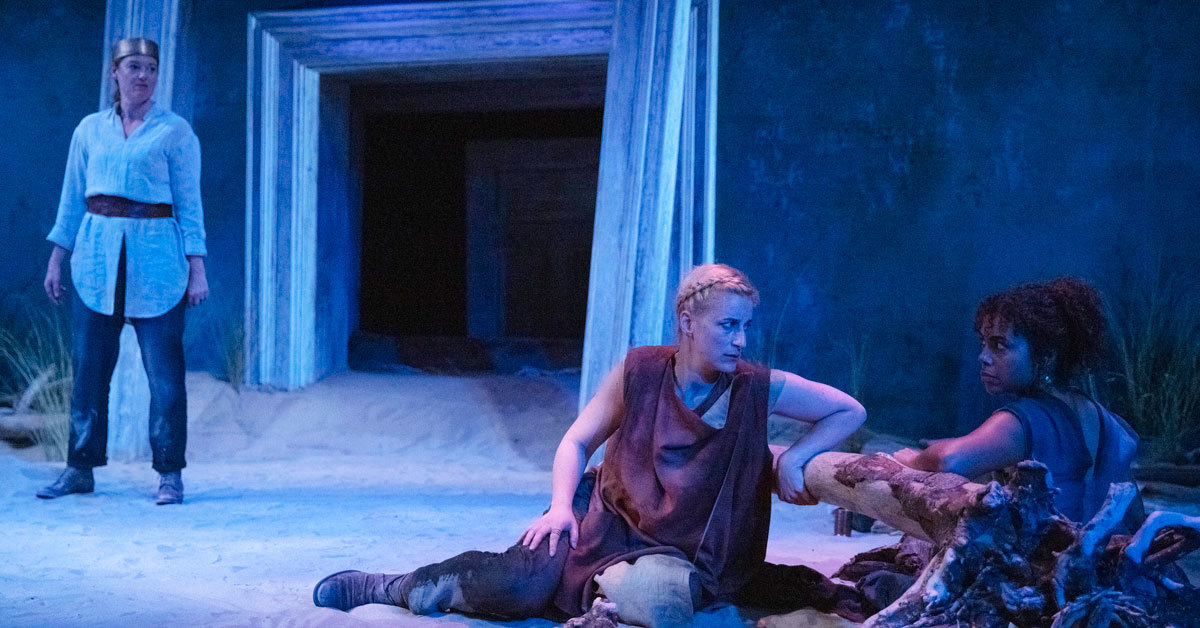 What Critics Are Saying
"Superb ... a very haunting Macbeth, made even more haunting by Stephen Dobay's sparse gray set, Carl Faber's dim lighting, and Heather Christian's original score of a cappella music. I recommend it very highly." – BroadwayWorld
"An outstanding and gritty performance of Macbeth ... the cast is magnificent, exuding power, strength, and violence; changing characters with the flip of a tunic." – Judy Nedry
"The actors—all of whom are women—beautifully embody the rage and lust of the characters ... The idea of 'Macbeth' on a beach is irresistible—it's chilling to watch people kill and die for a small, barren swath of seaside land, and the sight of Lady Macbeth scrubbing her hands with sand in the 'Out, damned spot!' scene is brilliantly unsettling." – Willamette Week
What Audiences are Saying
"Absolutely incredible production of Macbeth ... HIGHLY recommended if you're in the area! Minimalist design used to huge, dynamic effect, and performed entirely by three ferociously talented women. I'm still all starry-eyed."
"Stunning performances - go see!"
"Stupendous, they owned that stage!!!"
"Soooo good!! These women are amazing!!!"
Portland Center Stage is committed to identifying & interrupting instances of racism & all forms of oppression, through the principles of inclusion, diversity, equity, & accessibility (IDEA).