Reviews of "The Color Purple"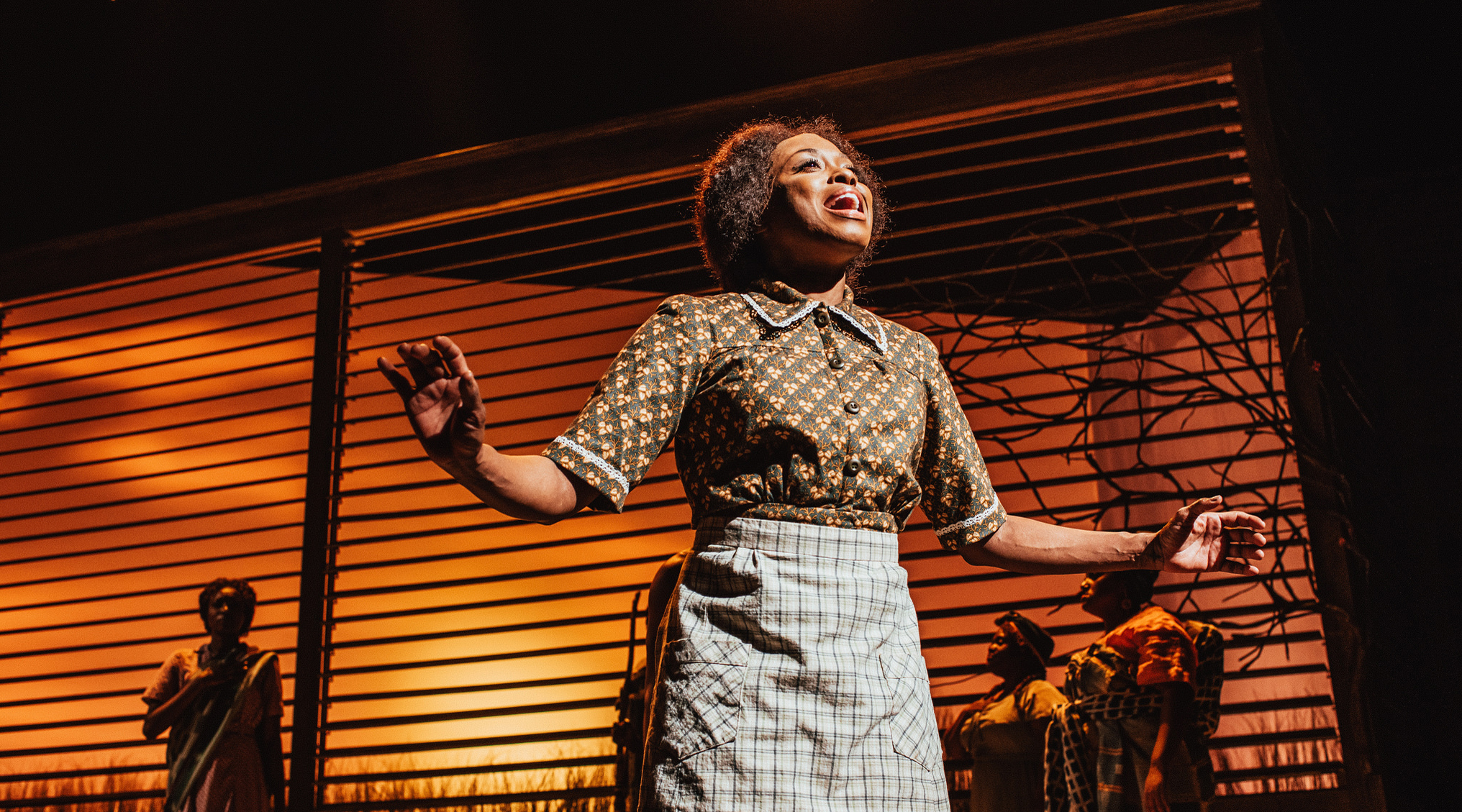 What Critics are Saying:
"When Celie (portrayed by Felicia Boswell) sings, 'I'm Here,' the thundering solo capping her brutal and buoyant journey through The Color Purple, you're rattled joyously to your marrow — and elevated to an uncharted level of hope. This is much more than a showstopping number. It's a moment of shared grace." - The Oregonian
"When that last burst of energy from Boswell, timed perfectly with Celie's own transformation, washes over the audience, for a moment we forget we are watching a show. Instead it feels like she's leading us — the audience, the other actors, the musicians — in a moment of transcendence. And that moment, that rare moment, is what we all chase when we go to theater." - Oregon ArtsWatch
"If a musical can heal the world, that musical is The Color Purple — specifically, the production now playing at Portland Center Stage. You should go see The Color Purple. Even if you haven't read the book and even if you think you don't like musicals. It will challenge you and uplift you and give you hope." - BroadwayWorld.com
"I'd go see the show again just to track the visuals so expertly designed and executed by scenic designer Tony Cisek and lighting designer Peter Maradudin." - Gigi Little
"Timothy Douglas directs an extraordinary cast, each blessed with great talent and each giving 150 percent. This show is the season opener you don't want to miss! " - Judy Nedry
What Audiences are Saying:
"This will stay with me forever."
"Came home last night after the show and bought two tickets for next week's show! It was absolutely beautiful! The voices were so amazing that my heart couldn't handle it!"
"ABSOLUTE BEST live theater version I have seen to date!! Barring none. Don't miss it!"
"May well have been one of the very best plays I have ever seen anywhere. MUST SEE."

"Sweet baby Jesus... I ugly cried and had a spiritual experience. Y'all should go."
"I didn't want it to end!"
Portland Center Stage is committed to identifying & interrupting instances of racism & all forms of oppression, through the principles of inclusion, diversity, equity, & accessibility (IDEA).