Liberace & Liza Holiday at the Mansion (A Tribute)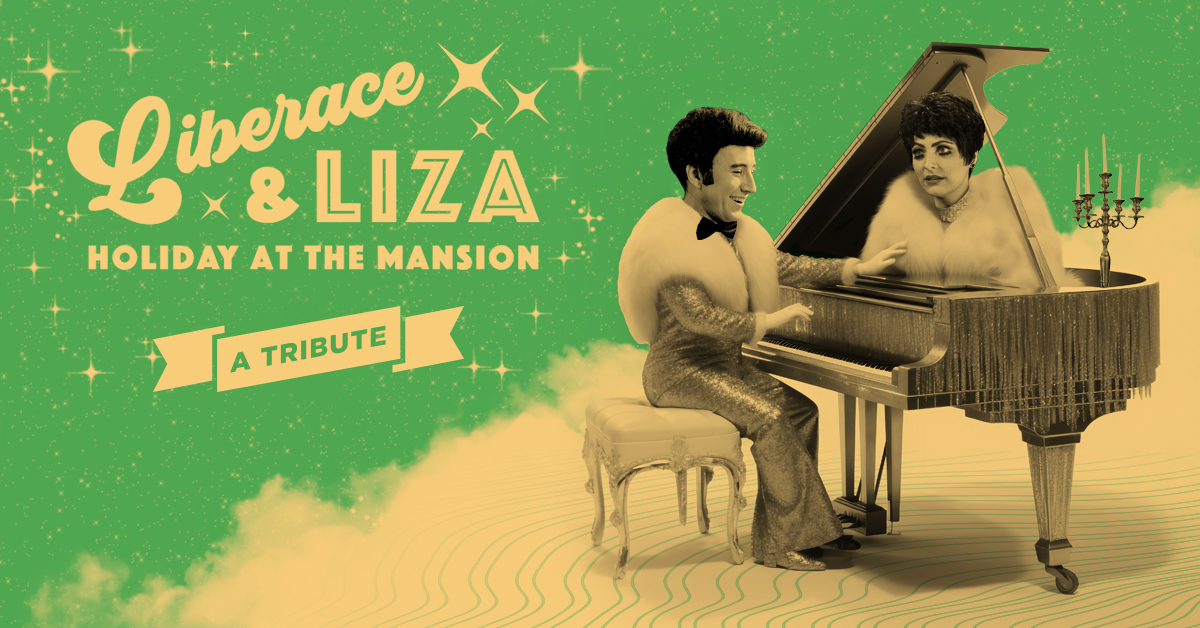 November 11 – December 24, 2023
In the Ellyn Bye Studio
Don't miss this exhilarating parade of musical and comical fireworks! Local favorites David Saffert and Jillian Snow have dazzled audiences from New York to Portland. Get ready for nonstop glamor and glitz as they take the stage as Liberace and Liza Minnelli! Featuring rousing musical numbers, enchanting costumes, and unforgettable laughs, this cheeky and delightful show will have your holidays sparkling.
"Highly entertaining … good music, good comedy, good fun." –Oregon ArtsWatch

Critic Reviews
"Highly entertaining … good music, good comedy, good fun, good time." –Oregon ArtsWatch
"Whether they're doing Britney Spears's 'Toxic' or an old Judy Garland tune, it is breathtaking in the funniest, most wonderful way," Hudson says. "Simultaneously retro and groundbreaking." Carla Rossi in a PDX Montly feature
"The show imagines the living and departed legends as besties, with a hint of sibling rivalry. Between carols, audience sing-alongs, and Saffert's Liberace-esque piano renditions, there's room for plenty of wisecracking banter. And sequins." –The Oregonian
"The show celebrated the immense talent and quirky personas of Liberace and Liza while playing upon an imaginary friendship between the two. Saffert and Harris, who've performed together for years, played their Liberace and Liza beautifully off one another, at times best friends and at others, hilarious frenemies." –San Francisco Chronicle
Portland Center Stage is committed to identifying & interrupting instances of racism & all forms of oppression, through the principles of inclusion, diversity, equity, & accessibility (IDEA).