A Small Fire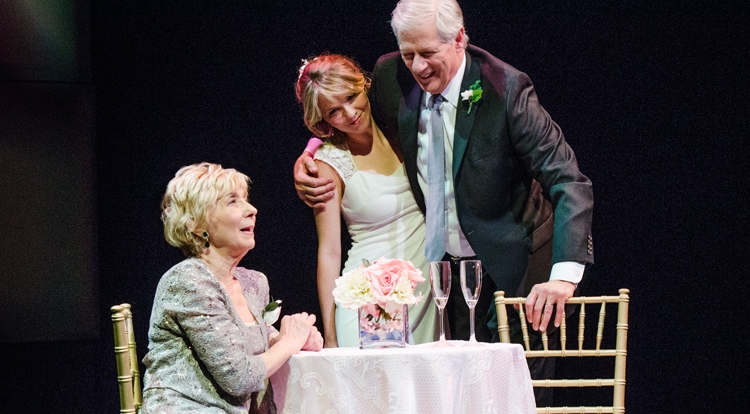 February 22 — March 23, 2014
On the U.S. Bank Main Stage
By Adam Bock
Directed by Rose Riordan

A Small Fire follows John and Emily Bridges, a long-married couple whose happy, middle-class lives are upended when Emily is overcome by a mysterious disease. As this indomitable woman's senses are slowly stripped away—smell, taste, sight—she finds herself suddenly and completely dependent on the husband whose endless devotions she had always taken for granted, and their lives transform in ways neither could have imagined.

"The play is raucous, funny and unexpectedly touching, as we are made intimate witnesses to a frank demonstration of how much of life, of love and of happiness remain within reach even when so much appears to be lost." The New York Times

By the author of The Receptionist and The Thugs. PCS audiences will recognize the complete originality and deep humanity to be found in Bock's characters.

Performance times:
Tuesday - Sunday evenings at 7:30 p.m
Saturday and Sunday matinees at 2 p.m.
Thursday matinees at noon

View our Season Calendar for a full list of performances and dates.

The estimated run time is 85 minutes. A Small Fire will be performed with no intermission.

Learn more about accessibility options at PCS.

Read the cast and creative team bios.

View the playbill.

Note: A Small Fire contains mature content, strong language, partial nudity and sexuality. Most productions at PCS are recommended for high school age and up; children under 6 are not permitted.


Performance Times
Evenings: Tuesday - Sunday at 7:30 p.m.
Matinees: Saturday and Sundays at 2 p.m.,
Thursdays at noon
*Note: These are general performance times. Certain productions may have exceptions. View the season calendar for more information.
This show's run time will be posted below the synopsis at left near the date of the first performance.
Production blog