The Bells That Still Can Ring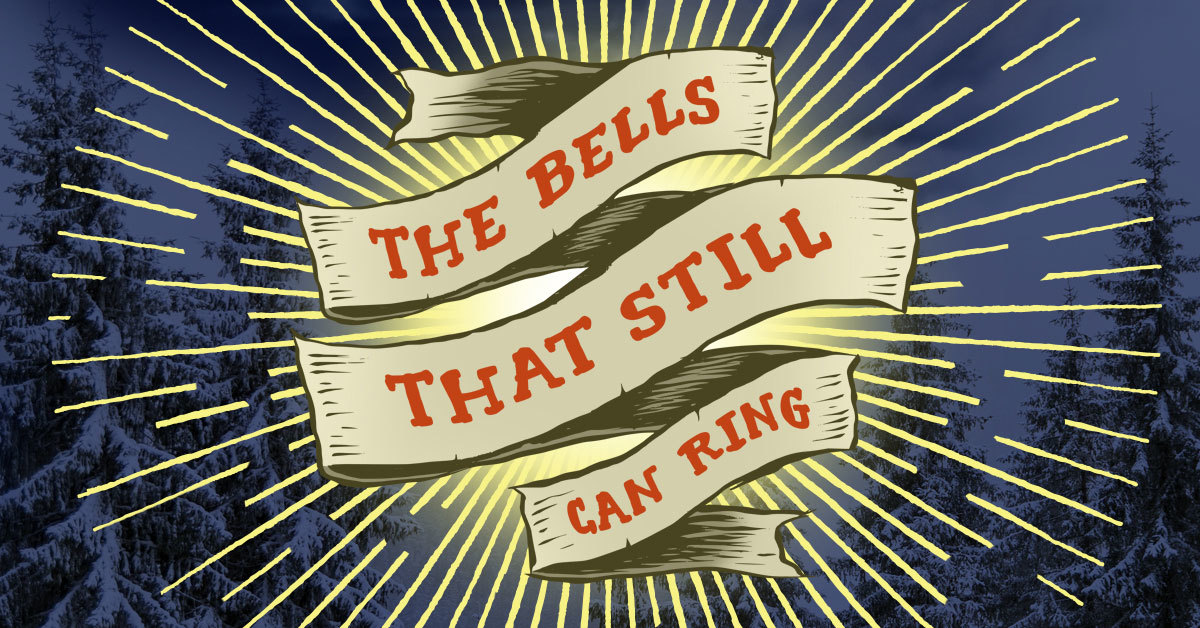 Let the light of warm holiday connections lift your spirits

On Demand through January 3, 2021
Run Time: Approximately 60 minutes.
Online
The Bells That Still Can Ring
Ring the bells that still can ring/
Forget your perfect offering/
There is a crack in everything/
That's how the light gets in.
–Lyrics from Anthem by Leonard Cohen


Let the light of warm holiday connections lift your spirits and brighten the darkest of winter days. Music and movement merge to center grace, joy, love, and friendship in a series of filmed vignettes that enable us to hold space together, even as we must stay apart. Gather your favorite people and share this celebration of community and resilience as we invite the light to shine brightly within us.
After triumphant appearances in some of PCS's most popular holiday productions, actor Isaac Lamb returns to helm this virtual seasonal show:
"There are so many questions swirling at the heart of this project. In the darkest time of the year — in one of the darkest years we can remember — how do we find joy? How do we find light? That's essentially what we're after. In the headwinds of a global pandemic, socio-political upheaval, racist violence, and a growing climate crisis, what is the appropriate way to find grace, provide comfort, or celebrate resilience? How do we do that communally if we can't all be together? We may still be on the journey for these answers, but I'm sure there will be music, dancing, and laughter along the way — and I can't think of a better group of collaborators for this journey." –Isaac Lamb, Lead Artist
Meet the Artistic Team
Isaac Lamb, Lead Artist
Cindy Im
Claire Rigsby
Samson N. Syharath
Julana Torres
Tara Velarde
Mont Chris Hubbard, Music Director
Jennifer Lin, Designer
Maggie Heath, Designer
Chip Miller, Associate Artistic Director
Kamilah Bush, Dramaturg
Dana Petersen, Stage Manager
Select Bios
(He/Him)
Mont Chris is an accomplished Portland composer/performer/music director. He is the creator and host of Portland's most endearingly strange variety show, The Mont Chris Hubbard Bonus Show, and hosts an occasional late night piano bar around town. He has released five CDs of solo piano improvisations, and his band Scotland Barr & The Slow Drags won the 2012 Portland Music Award for their final album, We Will Be Forgotten. He is a proud member of the American Federation of Musicians, the union of professional musicians, and proud supporter of the labor movement. You can hear all of his music at montchrishubbard.com.
(She/Her)
Maggie is a Portland-based installation artist whose work is heavily influenced by the intersection of performance and visual art. She holds a B.F.A. from Portland State University. Her work has been presented in Portland, Minneapolis, and Seattle. Maggie has worked with dancers and performance artists in Portland to create prop and scenic design, including: Portland Experimental Theatre Ensemble, Third Rail Repertory Theatre, Lewis and Clark College, Allie Hankins, Linda Austin, and The Holding Project.
(They/Them)
Before joining Portland Center Stage, Chip held the role of artistic associate/resident director at Kansas City Repertory Theatre for seven years, where their directing credits included School Girls; Or, The African Mean Girls Play, Welcome to Fear City, Sex with Strangers, and A Raisin in the Sun. Beyond KCRep stages, directing credits include Becoming Martin by Kevin Willmott (world premiere, The Coterie Theatre), dwb: driving while black (Lawrence Arts Center), and 4:48 Psychosis (The Buffalo Room). Chip has developed work with playwrights including Kevin Willmott, Kara Lee Corthron, Brittany K. Allen, Catherine Trieschmann, Darren Canady, Andrew Rosendorf, Michelle T. Johnson, and Michael Finke. They have developed work at The William Inge Theater Festival, NYU Steinhardt's New Plays for Young Audiences, Orlando Shakes' Playfest, Midwest Dramatists Center, Kansas City Repertory Theatre's OriginKC: New Works Festival, and Portland Center Stage's JAW Festival. Chip has a B.F.A. from NYU Tisch School of the Arts.
(She/Her)
Kamilah is a dramaturg, playwright, and educator originally from North Carolina. She holds a B.F.A. in Theater Education from UNC-Greensboro. Most recently, she served as the artistic assistant at Two River Theater in Red Bank, NJ, and formerly spent several seasons at Asolo Repertory Theater in Sarasota, FL, and Triad Stage in Greensboro, NC.
(She/Her)
Dana was a stage management apprentice at PCS during the 2019-2020 season, during which she was a Production Assistant on In the Heights, Redwood, and Hedwig and the Angry Inch. She graduated from The Ohio State University, where she was on the stage management team for six main stage shows.
Audiences have been raving about The Bells That Still Can Ring:
"I LOVED IT!!!! So much inspiration. I laughed. I cried. I was inspired. I loved the sharing and down-home honesty ... and REAL feelings. I LOVED all of the singers/actors. They are such talented and beautiful people!!!" –Audience Comment
"I was looking for a way to connect with my friend who lives in Ohio ... we had a wonderful evening together. She loved it and so did I. I think it is a gift from Portland to our friends and family who live in other parts of the country." –Audience Comment

"I would recommend it to all of my friends. I live alone and have NO family. I needed this show tonight." –Audience Comment
Portland Center Stage is committed to identifying & interrupting instances of racism & all forms of oppression, through the principles of inclusion, diversity, equity, & accessibility (IDEA).