What the Constitution Means to Me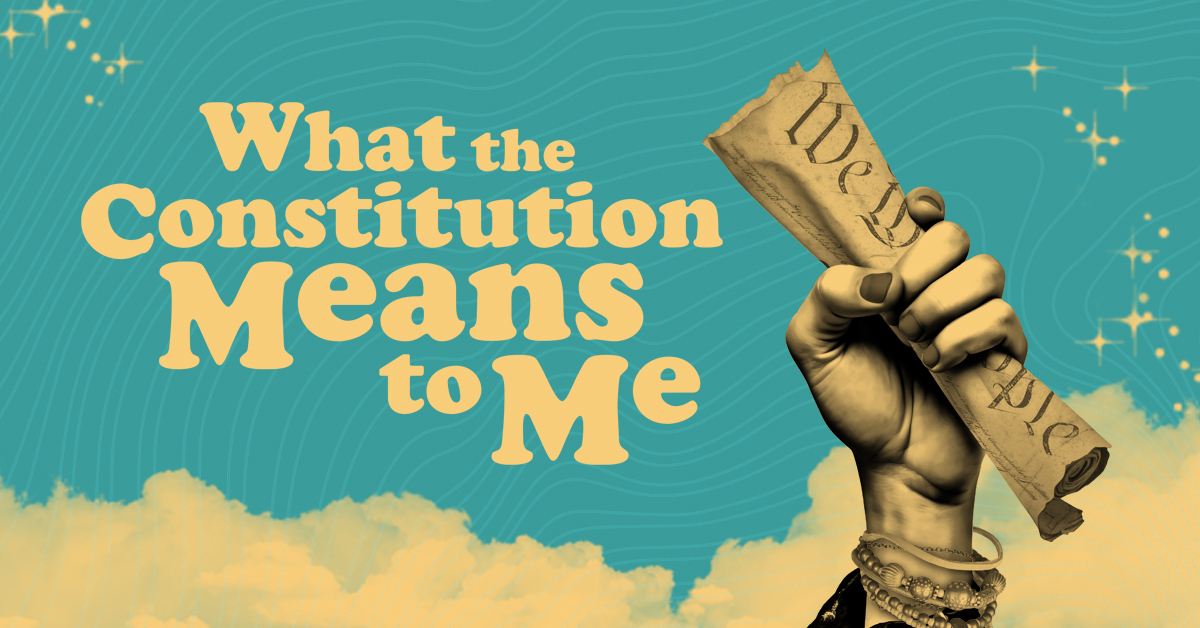 January 20 – February 18, 2024
On the U.S. Bank Main Stage
Filled with humor and history, this Pulitzer Prize finalist asks what the U.S. Constitution truly means. As a 15-year-old, Heidi Schreck won debate competitions defending the Constitution across the country. As an adult, she resurrects her teenage self to investigate its profound effect on four generations of women in her family. This exhilarating show culminates in a live debate with an actual teen, allowing audiences to weigh in on the Constitution's impact on our daily lives.
2019 Tony Award nominee and winner of the Obie Award, Off-Broadway Alliance Award, and New York Drama Critics' Circle Award.
"Superb … a highly entertaining, deeply informative, and ultimately hopeful examination of the document that impacts every single one of us, every single day of our lives." –Chicago Sun Times

Critic Reviews
"Schreck's autobiographical play cuts away at both the U.S. Constitution, examining the threads that make it up and hold it together, while carefully exposing the scar tissue the document has left on her and her family's lives." –The Seattle Times
"Deeply personal, Schreck transports the audience to her fifteen-year-old self who competed in Constitutional debates across the United States. In fact, she was so adept and victorious, Schreck was able to win enough prize money to pay for college." –Forbes
"These moments of meeting her past self gives the show a lightness and potency that is not mere nostalgia, but a reclaiming of power." –DC Theatre Scene
"Shattering, galvanizing and very funny, Heidi Schreck's What the Constitution Means to Me close reads an old text in new and breathlessly exciting ways." –The Gaurdian
"This unconventional Swiss Army knife of a play combines civics lessons, character study, personal history, stand-up, and nostalgia for high school forensics. In case you haven't thought about the Constitution since high school, you'll definitely think about it once you see it." –Observer
"A personal window into the most profound questions about our nation." –Oregon ArtsWatch
" In viewing the U.S. Constitution through the lens of its impact on her family, Schreck shows in graphic terms that violent oppression, ignorance, and misogyny have been woven into the Constitution so finely and so thoroughly that they seem as natural as the air we breathe." –Chicago Sun Times
"Note the last two words in the title of Heidi Schreck's hit show, What the Constitution Means to Me — this is a highly personal take, not a historical or legal lecture. Yet Schreck succeeds in widening her autobiographical play into a paean for basic fairness: The American Constitution, admired as it is, fails to protect all of us from violence and discrimination." –The New York Times
Portland Center Stage is committed to identifying & interrupting instances of racism & all forms of oppression, through the principles of inclusion, diversity, equity, & accessibility (IDEA).