A Life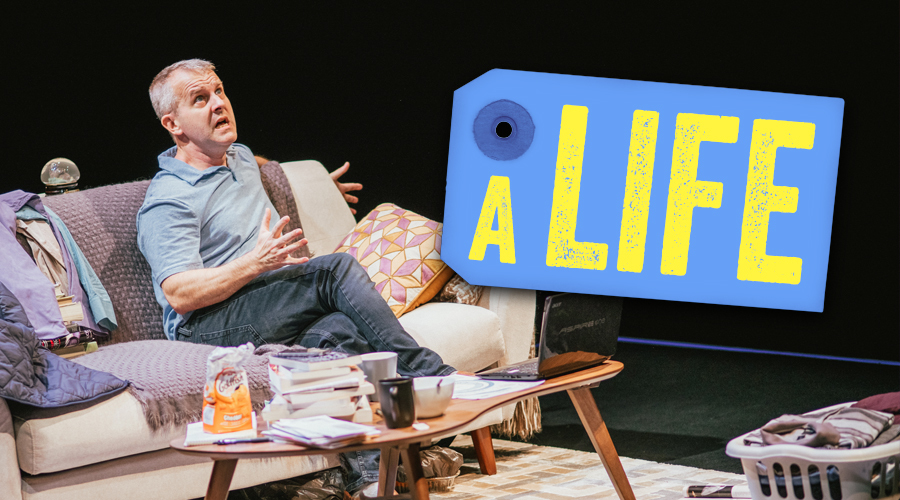 A hilarious comedy about life and death.
September 29 — November 11, 2018
In the Ellyn Bye Studio
Previews Sep. 29–Oct. 4 | Opening night Oct. 5
By Adam Bock
Directed by Rose Riordan
"★★★★★ Exquisite in detail and throws a jaw-dropping curveball." —Time Out New York
A wickedly funny play about the meaning of life. Nate Martin is hopelessly single. When his most recent breakup casts him into a funk, he turns to the only source of wisdom he trusts: the stars. Poring over astrological charts, he obsessively questions his past and his place in the cosmos. The answer he gets is shockingly obvious — and totally unpredictable.
Commissioned by Portland Center Stage at The Armory | West Coast Premiere!
Resource Guide:
Please look for the resource guide here closer to this show's opening date.
Performance Times
Evenings: Tuesdays – Sundays at 7:30 p.m.*
Matinees: Saturdays and Sundays at 2 p.m., Thursdays at noon*
*Note: These are general performance times. Certain productions may have exceptions. View the season calendar or select "more performances" in the sidebar to view available dates and times.
Related News & Reviews
Please check back here closer to this show's start date for casting news, related features and more.
---
Join the Conversation