Hispanic Chamber of Commerce November "After Hours" event at The Armory with Mojada
Posted 06 September 2016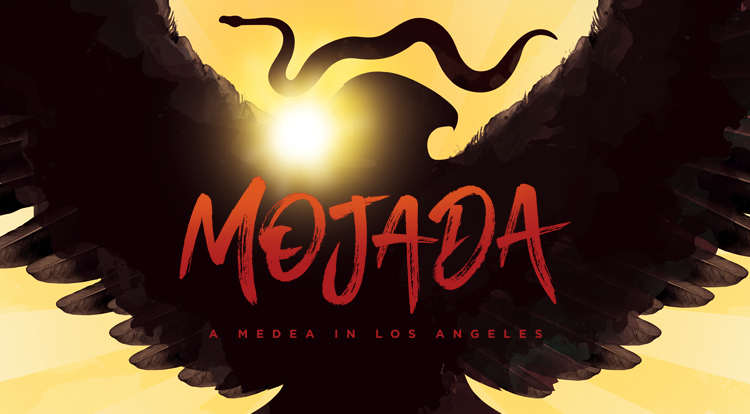 Join the Hispanic Chamber of Commerce for their November "After Hours event - a special pre-show reception before an evening performance of Mojada. Mix and mingle with Chamber of Commerce members, enjoy complimentary snacks, wine, and music by the Freddy Vilches Trio
Thursday, November 16
6:30 - 7:30 p.m.
Use promo code "AFTERHOURS" FOR $35 tickets to the performance of Mojada: A Medea in Los Angeles immediately following the event. Tickets available on line or through the box office at 503-445-3700.
Use the promo code "CHAMBER" for $10 off tickets to any other performance.
(Promo codes and special pricing not valid on Area 4 seating, student tickets, or with other discounts. Subject to availability.)
About the Freddy Vilches Trio
Freddy Vilches is a Latin guitarist who plays a unique blend of traditional and contemporary music from Latin America. He performs a mix of styles ranging from relaxed ballads and soothing melodies of Andean panpipes to the danceable rhythms of contemporary Cuban music. Appealing to audiences of all ages, his performances create an atmosphere where English-speaking audiences are given a taste of Latin popular culture, and Hispanic audiences may share and celebrate their exciting musical legacy. You can also see Freddy play with Matices a Duo that frequently plays on the weekends at Andina.
Close
Oct

21

Su

Sold out

SOLD OUT

Oct

23

Tu

Sold out

SOLD OUT

Oct

24

We

A few seats

Oct

25

Th

Sold out

SOLD OUT

Oct

26

Fr

Available

Oct

28

Su

A few seats
A Life

Sep 29 – Nov 11
Oct

21

Su

Available

Oct

21

Su

Available

Oct

23

Tu

Available

Oct

24

We

Available

Oct

26

Fr

Available

Oct

27

Sa

A few seats

Oct

28

Su

A few seats

Oct

31

We

Available

Nov

01

Th

Available

Nov

01

Th

Available

Nov

02

Fr

Available

Nov

03

Sa

A few seats

Nov

04

Su

A few seats

Nov

04

Su

Available

Nov

07

We

Available

Nov

08

Th

Available

Nov

08

Th

Available

Nov

09

Fr

Available

Nov

10

Sa

Available

Nov

10

Sa

Available

Nov

11

Su

Available
Performance Times
Evenings: Tuesdays – Sundays at 7:30 p.m.*
Matinees: Saturdays and Sundays at 2 p.m., Thursdays at noon*
Accessibility