Latino Network Pre-Show Reception
September 6, 2016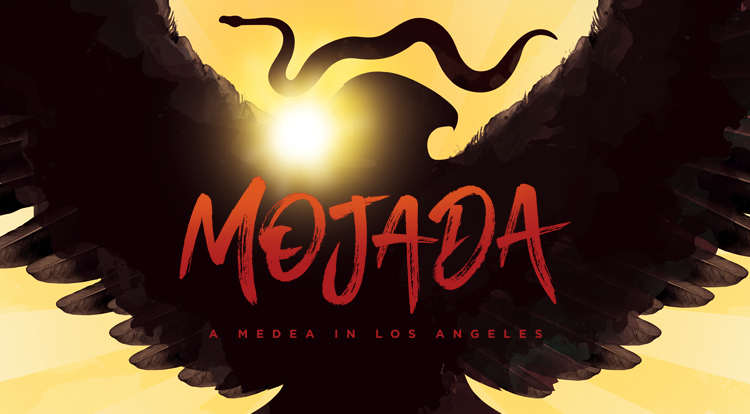 Celebrate the Latino Network with a pre-show reception before an evening performance of Mojada. Mix and mingle with other Latino Network members, and enjoy some complimentary snacks from Tamale Boy and music from Grupo Condor.
Sunday, November 5
6:30 - 7:30 p.m.
FREE!
Interested in seeing Mojada: A Medea in Los Angeles that night? Reserve a special $10 ticket for Latino Network friends and family with promo code "MOJADA10" on-line or at the box office.*
In addition, the 7:30 p.m. performance on Sunday, November 5, is our "Pay What You Will" night. Any unsold tickets will go on sale at noon that day, in person only, for any amount of your choice over $1.
If you can't make it on Nov. 5, please enjoy $10 off any other performance using promo code "LATNETWORK". Promo codes not valid on Area 4 seating, student tickets, special engagements, or with other discounts. Subject to availability.
About Grupo Condor
Grupo Condor is a touring folk music ensemble representing traditional styles of Spanish-speaking America. Their concerts and school programs focus on the blend of Spanish, African, and Native American influences that have created this tri-cultural art form. Grupo Condor has traveled throughout the USA, Canada, Mexico and Europe. The ensemble is dedicated to the preservation of their musical heritage, culture, and traditions. Members of the grupo condor are natives of Mexico and Peru, and currently residents of Oregon,

The instruments used by Grupo Condor are comprised of three groups
- The string family of Spanish influence
- The flute family of American influence
- The percussions of both African and American influences.
Group members discuss the instrument names and its origins in-between songs, giving the audience a more extend spectrum of the music itself. Emphasizing the importance of each culture's contribution to this enchanting music.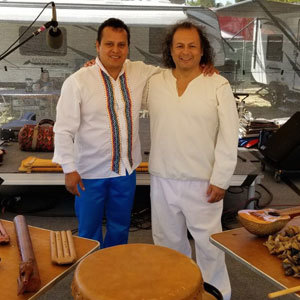 Samuel Becerra (Mexico): Flutes, Percussion, and Vocal
Gerardo Calderon (Mexico): Music Director, String, Vocal, and Percussion