Happy Hour Conversation with Macbeth Director Adriana Baer and Dramaturg Elizabeth Tavares
Event Details
Friday, October 18, 2019
6:30 p.m. – 7:30 p.m.
Ellyn Bye Studio Lobby
Join us for a pre-show conversation featuring Macbeth director Adriana Baer and dramaturg Elizabeth Tavares. Discussions will include musical research, costuming, the concepts behind the re-imagined casting roles, and additional topics about the development of the work on stage.

Complimentary drinks until 7:00 PM, so arrive early!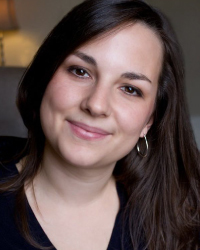 About Adriana Baer
Adriana is a theater director, practitioner, and coach whose driving purpose is to guide people towards authentic storytelling that inspires their communities.
As a theater artist, she has directed for Artists Repertory Theatre, Profile Theatre (Artistic Director, 2012 – 2015), Portland Playhouse, The Cutting Ball Theater (Associate Artistic Director, 2004 – 2007), Columbia Stages, Atlantic Theater Company Stage 2, the cell, and The Acting Company (Staff Director for 2012 national tour, bringing productions of Shakespeare to 32 cities in the US and Canada), and others. I have worked with Oregon Shakespeare Festival, Opera Boston, The Public Theater, Berkeley Repertory Theatre, San Francisco Circus Center/Pickle Circus, Theatre Communications Group, California Shakespeare Theater, and American Conservatory Theater.  Upcoming productions at Portland Center Stage and the Alley Theatre.
As Executive Artistic Director of Profile Theatre, she led the company through a major transition and growth period which included audience growth of 33%, a nearly doubled revenue and expense budget, a move to a new venue, significant staff increase, completion of a 5-year strategic plan, major expansion of the education and community engagement programs, a revamped mission and creative focus, and creation of top to bottom organizational structure.
Among other institutions, she has taught for Portland State University, Columbia University School of the Arts, The Acting Company, Berkeley Repertory Theatre, Portland Community College, and Boston Children's Chorus. She has also lectured as a guest speaker at over two dozen colleges and universities nationwide.
Born in San Francisco and raised in beautiful Sonoma, California, I hold a BA from Sarah Lawrence College and an MFA in Directing from Columbia University.  I am a resident artist at Artists Repertory Theatre and am a member of SDC, the professional union of stage directors and choreographers.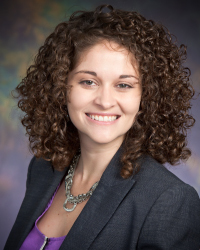 About Elizabeth Tavares
Elizabeth E. Tavares (she/her/hers) is an interdisciplinary scholar of Medieval and Renaissance literature and performance. She is currently at work on her first book manuscript, The Repertory System Before Shakespeare: Playing the Stock Market, which argues that it was dramaturgical features—such as blocking, cosmetics, sound, and props—by which early playing companies distinguished themselves from one another in order to survive in the diverse, competitive theatre marketplace of the English Renaissance.