Art Talks with Joe Cantrell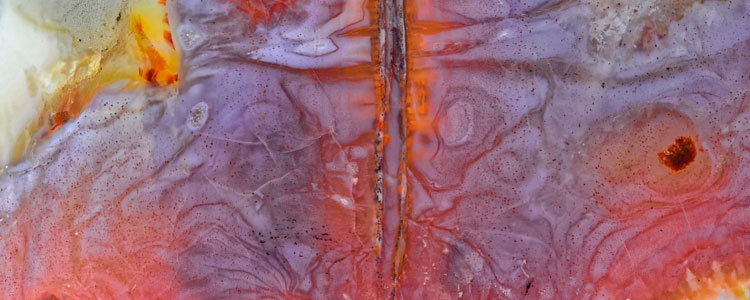 Without photoshop or other tinkering, and using cast-off photography equipment, Joe Cantrell captures the abstract beauty and color lurking within familiar rocks and minerals. We're honored to host Cantrell's work through the run of And So We Walked, and excited to host two art talks with the local Cherokee artist. Meet the artist and go behind the lens by learning about his techniques and inspiration. 
Wednesday, May 16, 2018
6:00 p.m. – 7:30 p.m.
Studio Lobby
** This event is in the past. **
View Upcoming Events
About Joe Cantrell
| | |
| --- | --- |
| | I am a member of the Cherokee tribe, raised in Cherokee County, Oklahoma, which may, or may not, have something to do with this. As a child, I thought all things in nature had a Spirit. I broke rocks open to discover what lay inside them, but I always felt a pang when I did it, a little prayer asking forgiveness of the rock and the order that had placed it with me. Plant life was the same way, flowers looked and smelled beautiful, but the changes in their geometry as they passed through the life cycle were more enticing. Zen seemed to have more answers than science for me. Now approaching age seventy, digital photography makes those explorations visible for others. I'm just a valve. I point the shiny side of the camera at something, push the button, and things pass through so you can see them, too. Often, I don't even "see" what I'm photographing, rather, I feel it and am thoroughly surprised when the final image appears. More here.  |
Want to learn more about Joe? Check out his photography exhibit, on display now in the Studio lobby of The Armory. 
Next Event: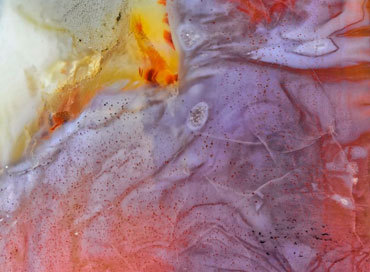 Art Talks with Joe Cantrell
See All Events