Autobiographic Devising for Solo Performance with Katherine Murphy Lewis
Event Details
Tuesday, February 1, 2022
6 p.m. – 8 p.m.
Tuesday, February 8, 2022
6 p.m. – 8 p.m.
Tuesday, February 15, 2022
6 p.m. – 8 p.m.
Tuesday, February 22, 2022
6 p.m. – 8 p.m.
Portland Center Stage
This workshop is for women (including trans women of course!) and femme-identified people.

Using an innovative approach, Katherine blends her background in autobiographical performance, physical theater, and new play development to offer a one-of-a-kind experience. Participants move through a series of exercises; from physical exploration, to research and development, to writing, construction, and editing. Participants will leave with new solo material and a solid tool box to support the creation and production of future artistic visions. Ideal for theater makers and performers who want to reclaim agency over their creative lives — and anyone else who has a story to tell!
Offered in partnership with From the Ground UP.
Given the dearth of women and femme-identified artistic leaders, directors, producers, and playwrights, both locally and nationally, From the Ground UP's current focus addresses this inequality directly by creating space and opportunity to develop skills, build professional networks, and create and produce original works. From the Ground UP is creating a collection of original works by and about women and femme-identified people, and giving these emerging artists the support and experience necessary to enter into these historically male-dominated arenas. 
Health & Safety Notice
Masks are still required at The Armory, but we no longer require proof of vaccination to attend performances and events. FULL DETAILS HERE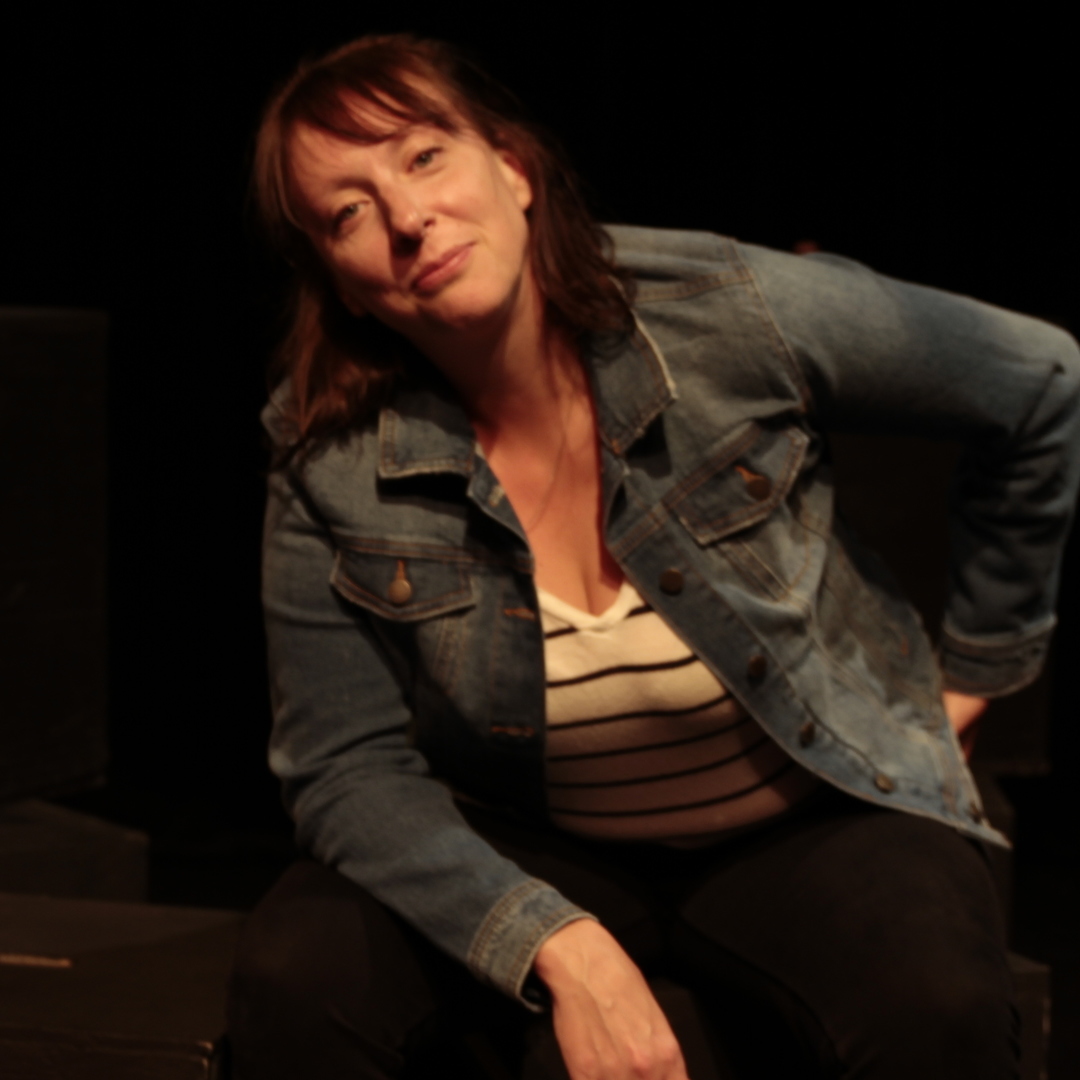 Katherine Murphy Lewis
Katherine is the founding artistic director of From the Ground UP. Since 2013, Katherine has championed programming workshops and residencies for underrepresented communities, directing and producing dozens of original works and serving over 1000 participants in the eight-and-a-half years since the organization's inception. In the past four years, Katherine has spearheaded a refocusing of the organization's mission towards serving female and femme-identifying populations, launching the Young Women's Residency Program, as well as a new Advanced Women's Residency Program for women identifying as being in the second half of their lives. Locally, she was a lead director for four seasons in Portland Playhouse's Fall Festival of Shakespeare program and taught for Profile Theatre's Hands On Residency program. In addition to her work in training and education, Katherine is currently working as the co-writer and co-producer on the development of a new play, Tonight Nothing, which premiered at CoHo Productions in the summer 2019. During the summer and fall of 2018, Katherine served as a resident artist with Company of Wolves, a Scotland-based devised theater company, touring their latest work Achilles to three countries around Europe. 
"Katherine is able to hold space and guide creation in a way that isn't scary, and feels like just the support you need ... it is remarkable."
–2021 Participant
"This residency has a unique way of cultivating community amongst women through art. It feels like a secret community of femme super heroes using art as a weapon to slay the patriarchy. The environment is extremely supportive and challenging at the same time."
–2021 Participant
"I feel that this residency is helping me to dive deeper into my own stories and experiences, while also offering tools and support to craft and shape the material that is revealed. I don't think I would be able to go as deeply into this work without the support and guidance of the facilitator and members of this residency."
–2020 Participant
"This residency is a safe place to venture into creative aspects of myself that I have not explored before!"
–2020 Participant
Portland Center Stage is committed to identifying & interrupting instances of racism & all forms of oppression, through the principles of inclusion, diversity, equity, & accessibility (IDEA).