Fall Teen Academy: Musical Theater Numbers
Event Details
October 3 – November 21
| | |
| --- | --- |
| Oct 3, 2020 | 10 a.m. – 12 p.m. (Sat) |
| Oct 10, 2020 | 10 a.m. – 12 p.m. (Sat) |
| Oct 17, 2020 | 10 a.m. – 12 p.m. (Sat) |
| Oct 24, 2020 | 10 a.m. – 12 p.m. (Sat) |
| Oct 31, 2020 | 10 a.m. – 12 p.m. (Sat) |
| Nov 7, 2020 | 10 a.m. – 12 p.m. (Sat) |
| Nov 14, 2020 | 10 a.m. – 12 p.m. (Sat) |
| Nov 21, 2020 | 10 a.m. – 12 p.m. (Sat) |
Ellyn Bye Studio Theater at The Armory
Sorry, this event is SOLD OUT.
Grades 9-12, all levels of experience welcome!
Experience the excitement and fun involved in creating musical theater. Working with professional musical theater performers, participants can explore multiple dance styles, vocal performance and making strong acting choices when in a musical.
Saturdays, October 3 through November 21
10:00 a.m. - 12:00 p.m.
Instructors: Clara-Liis Hillier and Ashley Mellinger
Class size is limited to 12 students
Class will be in the Ellyn Bye Studio and will include additional forced fresh air ventilation efforts.
Students, Instructors and Staff will be required to wear masks while in the building and maintain a minimum of six feet of social distancing.
Hand washing and hand sanitizing stations will be readily available and required to be used frequently.
Spaces will be sanitized before and after every class.
If a student shows signs of illness they will wait in the lobby until they can be picked up by a parent.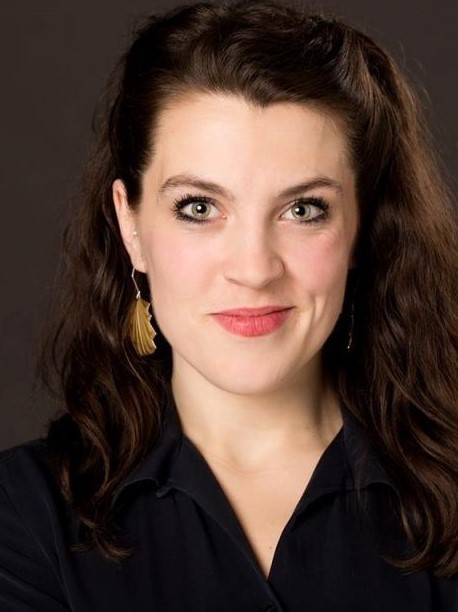 Clara-Liis Hillier
Clara-Liis is a graduate of Reed College. A proud company member of Theatre Vertigo, she is also a past resident actor for Bag&Baggage. She was last seen in Caucasian Chalk Circle at Shaking the Tree, Gyspy at Broadway Rose, Godspell at Lakewood Theater (Drammy Award for Supporting Actress), world premiere Carnivora as Woodwoman (Theatre Vertigo) and as the Wicked Witch of the West in The Wizard of Oz (NW Children's Theater). Favorite roles: Graeae Sister in Up The Fall with PHAME, Wait Until Dark (Susan Hendrix) with NWCTC, Our Country's Good (Liz Morden) and Julius Caesar (Casca) with Bag&Baggage; The Seagull (Masha) with NWCTC. Clara-Liis also works as a teaching artist for NW Children's Theater and Riverdale High School.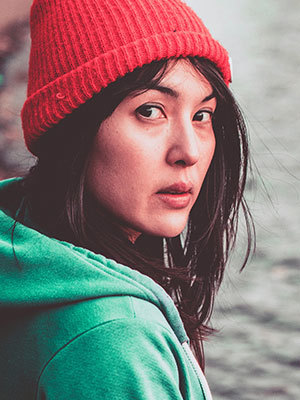 Ashley Mellinger
Ashley made her debut at Portland Center Stage last season in the hit Redwood! Local credits include Persephone with Bedrock Theatre, The Most Massive Woman Wins at Deep End Theater, Dream/Logic with Hand2Mouth Theatre, and Sleepwalker at Headwaters Theatre (Fertile Ground Festival). New York credits include Volupté with World Theatre Lab, Spring's Awakening and Balm in Gilead at The Marilyn Monroe Theatre, and The Darger Projects at The Lee Strasberg Theatre & Film Institute. Recent film credits: Magnificent (winner of the LGBTQ category at Oregon Independent Film Festival), Lonesome George, irl, and Love, Cheryl. She has a B.F.A. in acting from New York University and has studied at The Lee Strasberg Theatre & Film Institute and Stonestreet Studios.