February First Thursday featuring VNPRT and Friends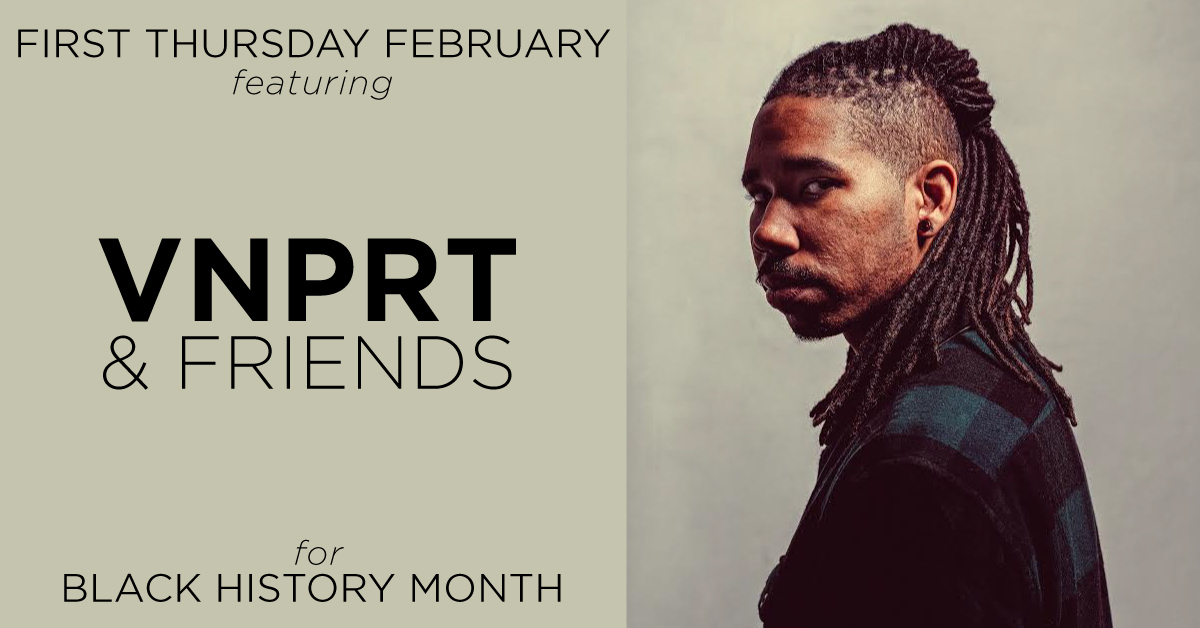 Event Details
Thursday, February 6, 2020
5 p.m. – 7 p.m.
Main Lobby, Mezzanine and Gallery Levels
Join us as we honor Black History Month and February First Thursday with live music, gallery openings and an artist reception. Performances will feature Portland-based DJ and musical curator VNPRT presenting a collaborative DJ set accompanied by live music featuring Brown Alice (of Brown Calculus), Mickey Taelor, Charlie Brown III, Noah Simpson, Harvey B., Omari Jazz, Soop Dread, Mandela Msanii + E and special guests.
There will also be complimentary beer provided by our partners at Deschutes Brewery and art exhibits from inspired by Hedwig and The Angry Inch and School Girls; Or The African Mean Girls Play in our lobbies. The exhibits will feature mixed-media/collage artwork from costume designer Wanda Walden on the PGE Gallery level, an art installation about gender identity from Basic Rights Oregon (BRO) and a photography exhibit by Portland-based, Filipino/American fashion photographer Tom Lupton in the Ellyn Bye Studio lobby.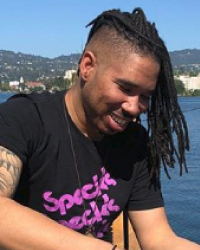 About VNPRT
Vincent "VNPRT (pronounced Vanport)" Magee is a Portland-based DJ, Producer, Curator, and Student of Life. Follow his work on Instagram at @chaptercollective and @knowviceandvirtue. Listen to his DJ mixes on Soundcloud.