February First Thursday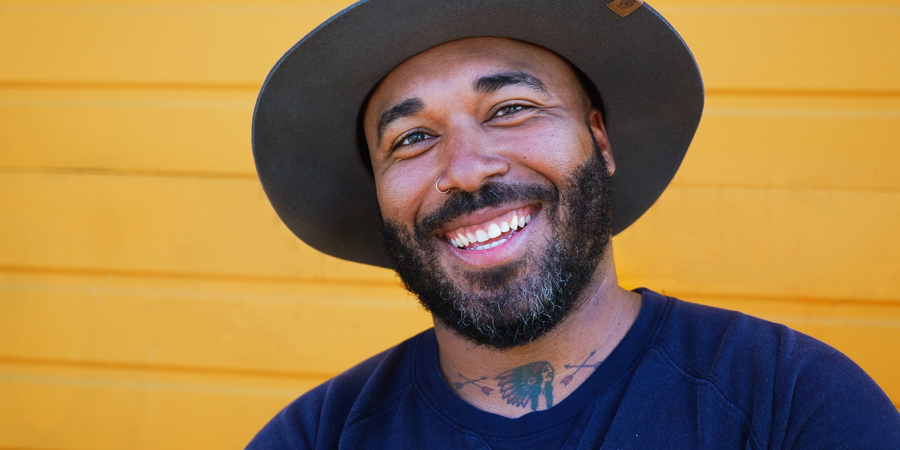 Thursday, February 7, 2019
5:00 p.m. – 7:00 p.m.
Main Lobby, Mezzanine and Gallery Levels
** This event is in the past. **
View Upcoming Events
Join us as Portland Center Stage at The Armory honors Black History Month with a music performance by Portland-based R&B artist Rich Hunter, a dance workshop and performance with Just Humanitarian Project (JHP) Cultural and Diversity Legacy African dance troupe, and a gallery opening and reception for the photo exhibit Black. & Muslim. by Portland's Madison High School Muslim Student Alliance. 
February First Thursday is sponsored by Squarespace.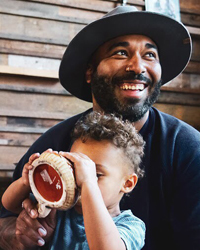 About Rich Hunter
For over a decade, the Portland-born and -raised songwriter has been writing, producing, and performing music as Risky Star. He released a handful of R&B-influenced hip-hop albums with breezy production, catchy hooks, and a raspy, laid back flow. But he decided to change directions on his latest record, Third Eye Inspiration, and drop the Risky Star moniker in favor of his real name. 
On earlier releases, Hunter routinely alternated between singing hooks and rhyming over a beat, but on Third Eye Inspiration he wanted to focus on his talents as a singer and songwriter. Over nine tracks of contemporary R&B and neo-soul, Hunter touches on themes of intimacy, compassion and the vulnerability that comes with maturity, love, and doubt. This is grown folks' music.
About The Photo Exhibit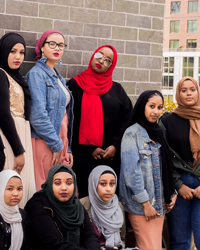 Madison High School Muslim Student Alliance
ABOUT THE EXHIBIT:

Black. & Muslim. is a photo project designed by the Madison High School Muslim Student Alliance aimed to address the Islamophobia Black Muslims experience in Oregon. Funded by the Multnomah Youth Commission's Youth Against Violence Committee, the Muslim Student Alliance hopes to highlight and raise awareness on the intersection of being both Black and Muslim, and the different walk of life you experience in both Black and Muslim Communities.
The Muslim Student Alliance at Madison High School is an affinity club for Muslim students and their allies. Their mission is to empower the Muslim Community at Madison and The City of Portland through various cultural events, fundraising activities, and advocacy.
About JHP Cultural & Diversity Legacy African Dance Troupe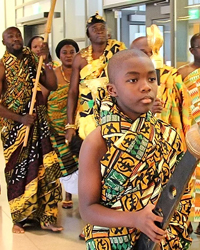 Just Humanitarian Project (JHP) Cultural & Diversity Legacy African dance troupe.
Just Humanitarian Project (JHP) Legacy is an IRS 501(c)(3) non-profit organization which seeks to come together to share the traditional dance, music, and cultural stories of first generation African immigrants who call King County (Shoreline, WA) their home.
JHP was founded in 2013 by Eben Pobee, Akwasi Asare, and Philip Attipoe, who wanted to share their passion for music, dance, and all cultural arts to under served communities. It is fully volunteer run with 6 key individuals who oversee all planning for community workshops and events.
More info here at jhplegacy.org.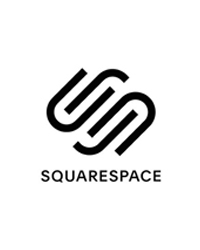 About The Sponsor Squarespace
Squarespace is a private American company, based in New York City, that provides software as a service for website building and hosting. Its customers use pre-built website templates and drag and drop elements to create webpages.
Squarespace Portland opened in 2014 and is located in the Spalding Building on SW Washington Street in the downtown area of the city. Just around the corner are gourmet food trucks, green spaces, and an array of cultural offerings. The 25,000-square-foot office houses one hub of our Customer Operations team.
Previous Entry: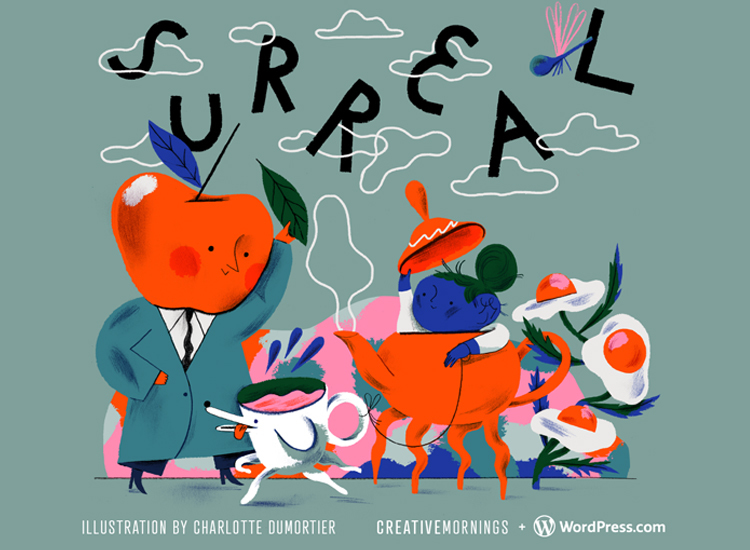 CreativeMornings Portland with Samantha Van Der Merwe
View All Events