Gallery Exhibit: Hard Feelings by Angela Saenz
Event Details
October 7 – November 15, 2021
PGE Gallery Level
Portland Center Stage will host Hard Feelings, an art installation by Portland-based painter and mural artist Angela Saenz.
Hard Feelings draws upon the artist's response to grief, intimacy, and community in the times of CoronaVirus. This body of work is composed of paintings of friends, acquaintances, flowers, and imagination. These elements speak to the artist's expression of self as well as her need for sitters, community, and art history. Painted with a variety of colors, textures, and viscosities, Saenz hopes to highlight the complexity of our humanness and temporary nature. Expressing to viewers that we are complex nuanced humans who navigate different color fields. Saenz is inspired by the legacies of Alice Neel and Jordan Casteel who honor their communities through painting. With the future in mind, the artist's goal is to reimagine figurative painting and include diverse audiences within the index of art history.
This gallery exhibit will be on display in the PGE Gallery Lobby and will include a mix of figurative and floral work. The exhibit opens on October 7, 2021, and will be on view daily through November 15, 2021. 
Featured artist Angela Saenz will be in attendance for an artist talk about the exhibit during October First Thursday, from 5-7 p.m.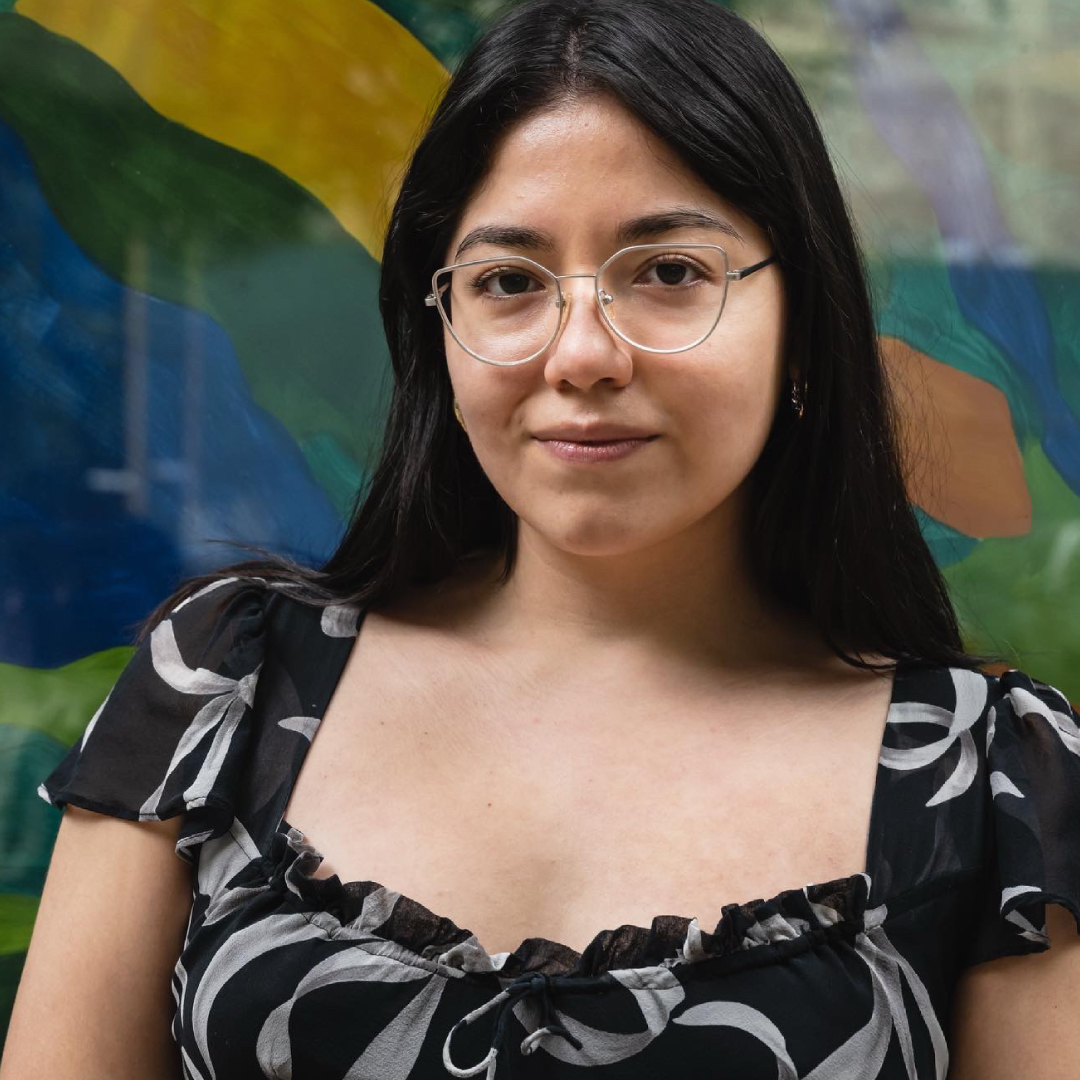 Meet Angela Saenz
Angela Saenz (b. 1996 Omaha, NE) creates paintings and drawings rooted in personal observation of the human experience. Under the influence of 20th century painters, her works aim to address and question the traditions of portraiture as it relates to her multicultural identity. Saenz received her B.F.A. from Pacific Northwest College of Art, Portland, OR (2018). In 2020, Saenz presented "IMAGINE:IMAGINA," with collaborator Laura Medina, through the support of PSAA's Ladies Up Mural project and the IPRC, Portland, OR. In recent years, she has participated in a residency with the Living School of Art, Portland, OR (2019-2020), and IPRC's BIPOC residency, Portland, OR (2020). She has exhibited work throughout Portland, OR, at Wieden + Kennedy, CCAC, and Black Fish Gallery. Saenz lives and works in Portland, OR.

Portland Center Stage is committed to identifying & interrupting instances of racism & all forms of oppression, through the principles of inclusion, diversity, equity, & accessibility (IDEA).